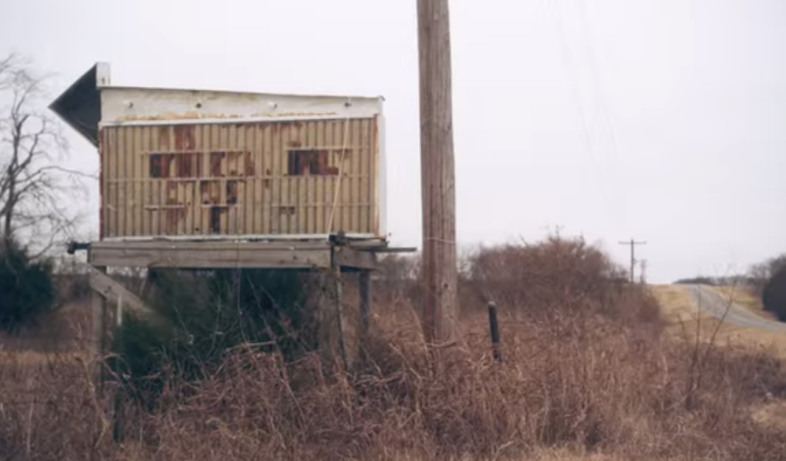 As we wrap up the year in music, we'll probably read articles galore about the music and artists that dominated the charts — your Sam Smith's, Nicki Minaj's, Ariana Grande's and more. While those artists should certainly be recognized for their clear place in the musical zeitgeist, here are a few songs that you may have missed — some more well-known than others, all of which arguably flew under the radar.
Important note: none of these songs feature someone asking someone else why you gotta be so rude:
1. Karaoke – Smallpools
https://soundcloud.com/smallpools/karaoke
Smallpools exploded on the scene last year with their Smallpools EP, and have quickly built an ever-growing following. 'Karaoke' was released only two weeks ago — but based on all the roars of approval from music blogs that are all like "this is the next big thing," this four piece band very well may be the next big thing.
2. Lemonade – Danity Kane (Ft. Tyga)
[youtube=http://www.youtube.com/watch?v=Ikx4jPjIewE&w=1280&h=720]
Remember when Danity Kane broke up back in 2009? It seemed to be a semi-big day all over social media — I recall a few friends posting to their other friends being all like "nooooooo," clearly unsure as to whether or not they were actually sad.
Danity Kane triumphantly reunited last year to release a new album, although the dream team is yet again no more — Dawn Richard and Aubrey O'Day got into an altercation in the studio this August, and decided to disband shortly thereafter. Luckily, we still got to enjoy this excellent song, the first released single from their new (and assumedly, final) album.
3. Bojack's Theme – Patrick Carney
[youtube https://www.youtube.com/watch?v=ikpc1BN4nN8&w=1280&h=720%5D
My non-indoor voice opinion is that Bojack is my favorite show of 2014. If you're looking for a quick but throughly rewarding watch, consult this review and make the choice for yourself.
The show's theme was written by the Black Keys' Patrick Carney, the full version of which can be enjoyed above. They've also got a pretty spectacular end credits song, written by LA pop-indie sensation GROUPLOVE.
4. Ooh – Jon Bellion (Ft. Christianne Jensen)
[youtube https://www.youtube.com/watch?v=2UJRkB5QNfg&w=1280&h=720%5D
Jon Bellion, a rising force within the music industry, is currently winning an emerging artists competition on Spotify.
Here's a song from his new album that I think nicely profiles his versatility, style, and potential.
5. Sup – Le1f
[youtube https://www.youtube.com/watch?v=1wkNPGOSIfA&w=1280&h=720%5D
My friend that always knows the next big thing in music turned me on to Le1f — fusing rap with electronic, Le1f is undoubtedly a remarkable talent in the process of taking the world by storm. His lyrical flair is both outrageous and mind-boggingly impressive.
6. I Wanna Get Better – Bleachers
Out of all the songs on this list, this is probably the least 'overlooked' — Bleachers, fun. lead guitarist Jack Antonoff's side-project, certainly made its way onto the public radar this past spring.
That said, the song never dominated the charts like it seemingly could've — it's almost as if Bleachers got sandwiched between fun.'s last album and his work on Taylor Swift's new album. (Which certainly hasn't been overlooked).
7. Future Islands – Seasons
[youtube https://www.youtube.com/watch?v=-5Ae-LhMIG0&w=1280&h=720%5D
When composing a list like this, I'll tend to g-chat a friend. For one, g-chat is a great invention that's been instrumental in distracting thousands of people from their ultimate career goals. Secondly, having all songs picked by a singular person seems pretty cocky.
Anyway, one of my friends was all like "I'm really into this song, it's pretty popular, but feel like it could've been huge." I had never heard of Future Islands, but they are now all up in my Spotify.
8. Some Like It Hot – Neon Hitch ft. Kinetics
[youtube https://www.youtube.com/watch?v=GnyrQQtWX-0&w=1280&h=720%5D
This was technically released in late 2013, but I remember hearing this song early on this year, convinced that it was going to make it into every hit radio station's six-song rotation. It's just the perfect mix of adventurous and familiar — it feels like a hit song, but Neon Hitch is fresh enough so that it doesn't feel trite or uninspired. The talented Kinetics, who wrote the original version of a little song called Airplanes, also guests with a nice verse.
9. Got Me Runnin' Round – Nickelback & Flo Rida
[youtube https://www.youtube.com/watch?v=EbKvFFf8nyg&w=1280&h=720%5D
Nickelback released a new album in October. Here's 'Got Me Runnin' Round,' which features Flo Rida! An unlikely musical match made in heaven.
10. Lionhearted – Porter Robinson, Urban Cone
[youtube https://www.youtube.com/watch?v=hgKDu5pp_fU&w=1280&h=720%5D
I've been a big fan of Porter Robinson's new album, Worlds. If music is about cultivating a 'voice', Porter has definitely done that. Here's 'Lionhearted', featuring Swedish electro-pop group Urban Cone.