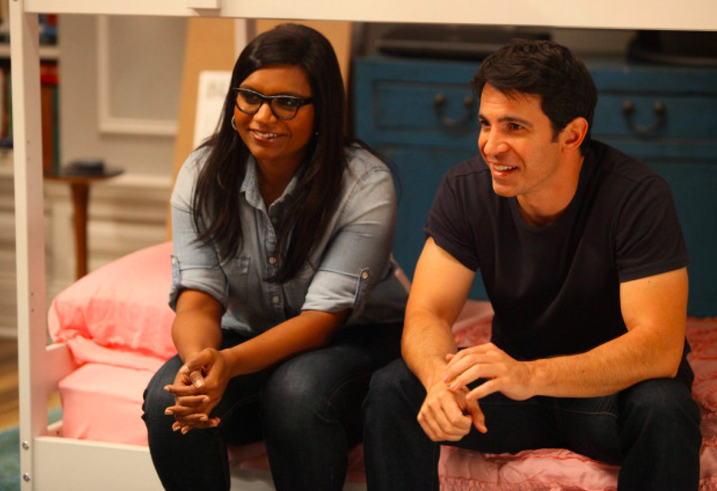 1. High School Survivors
For these prolonged lovebirds, the thing that sealed the deal was that carefully engraved iPod Mini back in November '05.
Having been around for as long as they have, here are some things they've probably said to each other:
Hey honey, have you seen my Sweet Home Alabama DVD? It's not next to the Dreamcast.
I'm telling you — Iyaz is gonna be bigger than Justin Timberlake!
Likely married or engaged, these two have defied the odds — they've clicked on articles such as "12 Things You Must Do In College," and laughed in its empty, viral-minded face when it told them they couldn't grow as a person if they didn't dump their high school sweetheart. Boy, did they show that latte-loving 20 year-old!!
2. Sporty Spices
I assume some people join co-ed intramural leagues because they're legitimately interested in playing a sport.
I know that many people join co-ed intramural leagues because they're legitimately interested in having a relationship that everyone else on the team is not-so-secretly talking about.
3. The Age Appropriate Couple
I'm about four years too late here, but I watched the pilot of Parenthood the other day. The pilot, at least, seemed to be centered around Adam's (and, arguably, Kristina's) obsession to have a "perfect" family, in the sense that the family needs to be doing certain things at this period of their lives. As late 30-somethings/early 40-somethings with a young child, it's baseball. In a decade, it'll be adequate SAT prep.
I think this same phenomenon exists within every age group. For mid 20-somethings, this is the couple who will probably get married, but is for now predicated on balancing wine and cheese night with going to cool concerts and proving to their single friends that they've "still got it."
4. The Vanessa Carltons (1000 Miles)
Planned weekends, constant worrying, and the moments of elation. The LDR is most certainly a beast unto itself.
Worry not, brave souls — those currently enduring long distance relationships will get through them. Or not!
5. Alumni Function Alphas
I've heard this story twice over the past few months (most recently, it was written as a very long Facebook status that cleaned up on likes), so here we go:
They didn't know each other too well in college, but after bumping into each other at (bar that's weirdly grimy, despite the fact that this event is being hosted by a very expensive college), the paralegal and aspiring orthodontist couldn't have clicked any better. Three years later, I'm can't say how happy clearly jealous I am to see the union of these two charming, hardworking, and goodhearted people!
6. Three Dates, Then Nah
My very unrealistic goal was to get through this without mentioning Tinder, OKCupid, or Amish Dating. Alas, the rampant proliferation of the "three dates then nah" renders this goal unattainable.
Note that the "three dates then nah" isn't a bad thing — at 25, people are simply more mature than they were at 19, and aren't willing to date for 5 more months just because they feel bad.
7. The Stubborn Setup
Two things are universally true: 27-29 year-old males wearing thick glasses love to be condescending, and people in relationships love to set up their single friends.
I've found that the guy in the setup equation rarely enjoys being actively told he's being set up. The key then is to place him in the situation, tell him that your girlfriend's "friends" will be there, and reveal to him 3 months later that he's not remotely as suave as he thought he was.
8. The Broken Lightswitch
Seven years on, seven years off. Nobody knows which way the switch is supposed to go. Seemingly unhealthy, but incredibly "them."
9. The Couple That For Some Reason Never Hangs Out In Public
One of my acquaintance-friends has been dating his girlfriend for almost three years. They live together, he talks about her a decent amount (thus, making that it's clear he's not doing some weird cheating thing), but I've never seen them together. Granted, they've got their own lives, career paths, and go-to emojis, but (a. it's somewhat intriguing, and (b. it's the mystery that keeps on building. Is there actually just some weird catfish denial thing going on?
10. The Saturday Night Couple
As in they're not a couple. But on every Saturday night, they pretend to be.
And every Sunday, they resolve to take a clear-cut break from the tortuous ambiguity. Until next Saturday, that is.