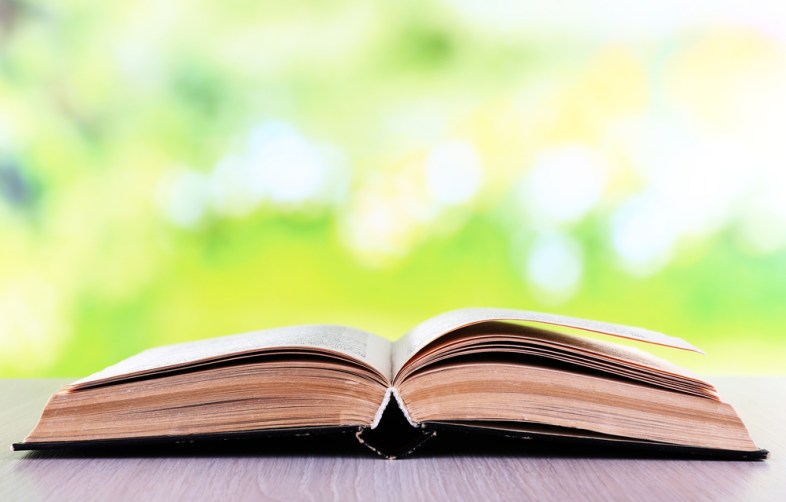 Reading recommendations are best served passive; we all want to hear about some good books to add to our lists, but we don't want the proximity and obligation that sometimes plague what's initially intended as a good-natured suggestion. Much like a movie or a cool restaurant, books are generally something we want to experience on our own time — having a friend force that recommendation down our throats can sometimes take the enjoyment out of the whole thing; rendering it more of a chore than a rewarding activity.
With that, here are twelve people on their favorite books they've read this year. Soak in the potential suggestions as you please:
Bowling Alone by Robert Putnam, I'm at the tail end. And it is a brilliant book that everyone interested in understanding modern American community should read. Provides great insight and really gets you thinking about you want to participate in your community in a more meaningful way

– Kovie B.
Zen and the Art of Motorcycle Maintenance: An Inquiry into Values is a work of philosophical fiction written by Robert Pirsig that chronicles a father's motorcycle trip with his son and a couple of their friends from Minnesota to California.  The book is punctuated by philosophical discussions called "Chautauquas" which explore the metaphysics of quality, epistemology, philosophy of science, ethical emotivism, personality types, and more.  Fun fact- after receiving 121 rejections by publishers, Pirsig's captivating read holds the Guinness record for the most rejections of a bestselling book.

– Jeff W.
I was probably a year late to the party, but "The Cuckoo's Calling" by Robert Galbraith (who is really JK Rowling) was actually really good. I am a Harry Potter purist, and want to sort of cement Rowling in those 7 books forever, but I really liked The Cuckoo's Calling more than I thought I would. It takes a while to get off the ground, but by the end of it, you remember that Harry Potter books are essentially mysteries, and even without magic, JK is really good at what she does.

– Ella C.
Here's how you know a novel is going to be good: you're only on page 29, you have a single tear running down your cheek, and you want to call in sick to work the next day so you can stay up all night reading. This is next level good. This book will rip your heart out in perhaps the best way a book can. This is a perfect pairing with the already-melancholic mood you have going due to winter and cold weather. Grab a blanket and those tissues!
Amy Pohler's Yes, Please & Nev Schulman's In Real Life: Love, Lies & Identity in the Digital Age. Both fantastic reads. Amy's book is funny and honest — she has a chapter in the beginning about the difficulties of writing — specifically, humor writing, and it was impossible not to eat up. She goes on to talk about her career and what it was like working at SNL as an actor, which was a little different that reading about Tina Fey and her experience at SNL as a writer. There's also a section devoted to Parks & Rec, a must read for any fan of the show. Nev's book is definitely topical, and thoroughly interesting. He talks a lot about how romance and dating has changed due to Tinder and OkCupid, etc. Just a great read that really makes you think. Really hasn't been such a shift in the medium in which we find love in over 25 years so…yeah haha.
Ken Follett's first of his Century Trilogy collection, "Fall of Giants", is a historical epic masterpiece. Five interrelated families move through momentous dramas of World War 1,
The Russian Revolution, and the Woman's Suffrage Movement. "Fall of Giants" leads us into the inextricably entangled fates of five families – a 13 year old Welsh boy, an American law student, a housekeeper for a well to do English family, and two orphaned Russian brothers.

A breathtaking glimpse into a century that we thought we knew, the "Fall of Giants" is a brilliant and suspenseful novel, not to be missed.

-Marty P.
In fact everything by Joe Abercrombie – I devoured the rest of his works after starting with that. Imagine a Quentin Tarantino film set in a Game of Thrones world. It's bleak fiction with dark comedy throughout. No exaggeration to say I couldn't put it down.

– Ben G.
Between 1854 and 1929 so-called orphan trains ran regularly form the cities of the East Coast to the farmlands of the Midwest, carrying thousands of abandoned children whose destinies would be determined by pure luck.

The Orphan Train is a heartwarming story of two very different women whose lives become intertwined: a 91 year-old woman with a hidden past as an orphan train rider, and a reclusive teenage girl with a troubled childhood and adolescence.

Rich in history, the Orphan Train is a powerful novel of upheaval, resilience, second chances, secrets, unexpected friendship, and the unyielding quest for family.
-Jennifer D.
I've been following Roxane's work for years and was thrilled when I found out she was releasing a novel. This book was so much more than anything I could have anticipated. The story revolves around a young Haitian lawyer married to an American man who is kidnapped for ransom during a visit with her wealthy family in Port-au-Prince. It's a brutal portrayal of sexual violence and reflects on the frequent kidnappings that happen in Haiti. At times this book could be emotionally exhausting but it was one of the most powerful books I read this year.
It's gritty, unapologetic; it's in-your-face consequences. This self-proclaimed snack attack takes choose-your-own-adventure realism to the next level, further elevating the discussion on the role of authority and etiquette in modern society.

Peanut butter or cake, uncertainty or assurance, freedom or security—R.L. Stein's 25-ending fable delves into the human psyche and personifies the dynamic relationship between rationality and contemporary impulsivity. Terse and succinct, it's a quick read, though Stein provides ample fodder for genuine introspection and inescapable existential crises.
Makes you uncomfortable at times, but focuses some scary realities of the digital age — and insinuates that we're not exactly far from a world in which we're encapsulated by the very hungry and insatiable internet monster. Have recommended this book on one of these before, but certainly my favorite read of the year. Also very hard to put down.
This collection of short stories is nothing less than absolutely brilliant. It is bone chillingly good. The book draws its strength from it's careful storytelling, that truly feels like an intricately had stitched quilt. It is the type of beautiful writing that leaves you simply breathless that such utter beauty and genius can be found in this world. Lahiri's poignant prose catalogs the distinct experience of being caught in between two radically different cultures, mixing New England prep with rich Indian spice. The last line of the first story was so gripping and impactful that I have yet to be able to shake it from my brain. The best books get under your skin and never leave you and this is certainly one of those.

–Francesca S.