Being a professional athlete most certainly has its perks, but many of the brightest athletic talents are a lot more than what we see on the field. Here are fifteen guys who aren't just an avatar in a game of Madden:
 1. Ta'u Pupu'a – Opera Singer
Defensive tackle Ta'u Pupu'a was drafted in 1995 by the Cleveland Browns. After two foot injuries however, Pupu'a's career was in major jeopardy, so he proceeded to leave the NFL at the age of 25 to follow his dream of becoming an opera singer.
[youtube=http://www.youtube.com/watch?v=npSfrC7JxoE&w=1280&h=720]
Pupu'a is now a Julliard-trained tenor, who has performed in opera houses all over the world — from Germany, to New York, to Hawaii.
2. Brandon Lloyd – Metallurgy Hiatus  
Brandon Lloyd, one of the more skilled receivers over the past decade, is currently a member of the San Francisco 49ers. Last year, however, Lloyd took a year off from the NFL to pursue other interests such as skiing, snowshoeing, and studying metallurgy. That last one is not a typo — Lloyd has spent time selling steel parts for airplanes for a company outside Colorado, traveling all over the world in the process.
Lloyd has returned to the NFL, closing out his career with his childhood team (and the team who drafted him), the San Francisco 49ers. His employers were more than happy to give him a leave of absence.
3. John Moffitt – Serious Lifestyle Change
Offensive lineman John Moffitt was drafted in 2011 by the Seattle Seahawks. He played 3 seasons — 2 with the Seahawks and one with the Broncos — before retiring in November 2013 at the ripe old age of 27. Moffitt cited Noam Chomsky and the Dalai Lama as major influences for his decision to walk away, noting that he was grateful for the experience but simply realized that he wasn't happy.
Football was fun but my head hurts-haha kidding roger goodell. I'm on to new things, thanks to everyone along the way!!!

— John Moffitt (@Moffitt74) November 5, 2013
"I've saved enough. It's not like I'm sitting here and I'm a millionaire," Moffit told the Associated Press. "That's what I kind of realized. I'm sitting here and I got to this point and I was like, what is the number that you need? How much do you really need? What do you want in life? And I decided that I don't really need to be a millionaire."
4. Myron Rolle – Rhodes Scholar & Beyond
You may remember Myron Rolle — the All-American Safety from Florida State who also happened to be a Rhodes Scholar. Rolle had a short stint in the NFL playing for the Titans, and then signing a reserve contract with the Steelers in 2012. Shortly thereafter, Rolle announced his retirement from the league, and his intention to enroll in medical school at Florida State.
[youtube=http://www.youtube.com/watch?v=fsn1aIaYj-Y&w=960&h=720]
SB Nation profiled Rolle in this very interesting article, which talks about how NFL scouts and coaches viewed his Rhodes Scholar status as a negative, almost threatening attribute in relation to football, which ultimately may have prevented him from making an impact in the league.
5. Pat Tillman – United States Military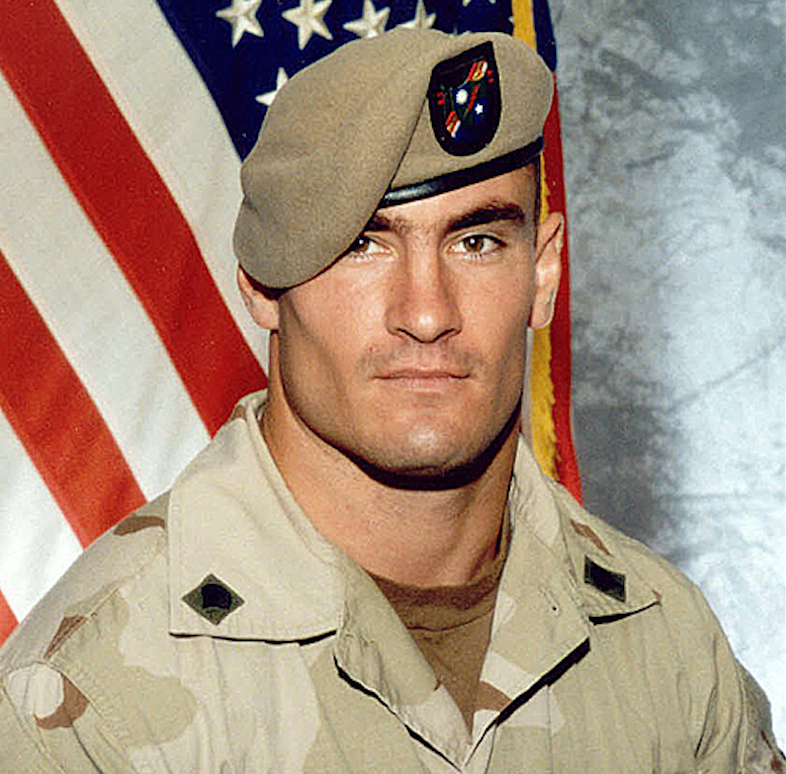 We're all familiar with the tragic and heroic story of Arizona Cardinals safety Pat Tillman. In May 2002, Tillman left the NFL, turning down a 3 year, $3.6 million contract to enlist in the U.S. Army alongside his brother Kevin, who had been drafted by the Anaheim Angels two years before. Tillman served three years in the military before his death in 2004 in Sperah, Afghanistan. Tillman's death has since been the source of extreme controversy, from the initial cover-up, to congressional inquiries, to the ways in which Tillman's story was manipulated by the military and certain media outlets.
6. Ma'ake Kemoeatu – Kidney Donor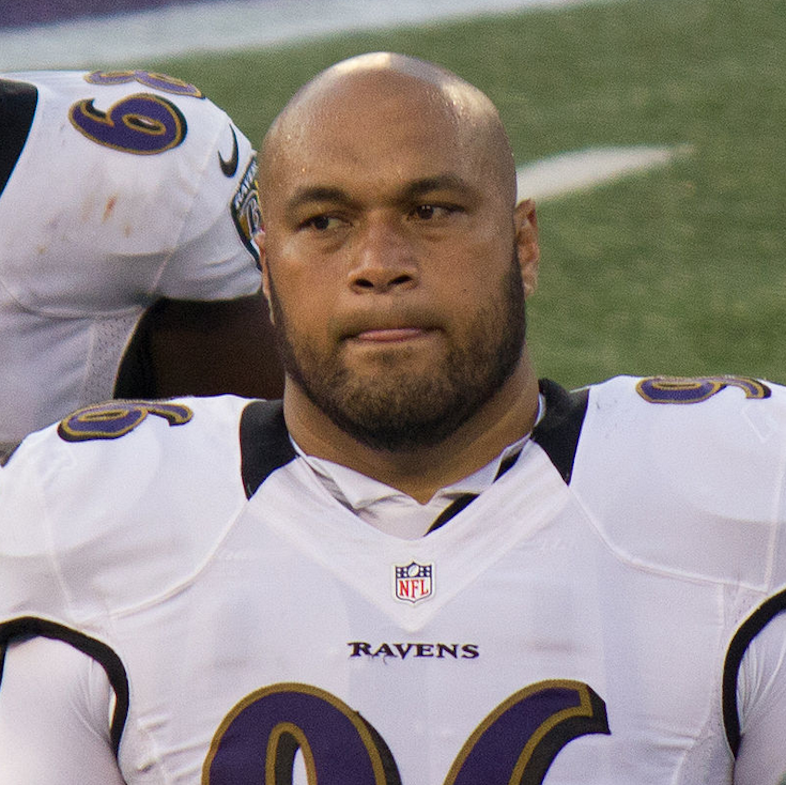 Nose tackle Ma'ake Kemoeatu spent 10 years playing for the Ravens, Panthers, and Redskins. But when his younger brother Chris (a former Steelers player) needed a kidney transplant, Kemeoeatu immediately retired from the NFL to deliver for his family. Kemeaotu was a 99% match, and despite a very long journey (weight loss and heart problems on Chris' end complicated the prognosis), Kemoeatu successfully donated his kidney this past August.
7. Rashard Mendenhall – Alternative Career Pursuits
I haven't said it until now, but the rumors are true. In my own words "Why I Retired At 26" http://t.co/2mGc1X0As2

— Rashard Mendenhall (@R_Mendenhall) March 9, 2014
This past March, the 26 year-old Steelers and Cardinals millennial running back wrote a very illuminating #thinkpiece over on the Huffington Post, explaining his decision to walk away from the NFL despite arguably just reaching his prime. Mendenhall makes a number of very illuminating insights (separating private life from public life, the changing nature of football and entertainment, the difficultly of pursuing other interests whilst maintaining an image as a dedicated football player), and ultimately notes that he wants to be able to live a happy and fulfilling life after football.
8. Jon Runyan – United States Congressman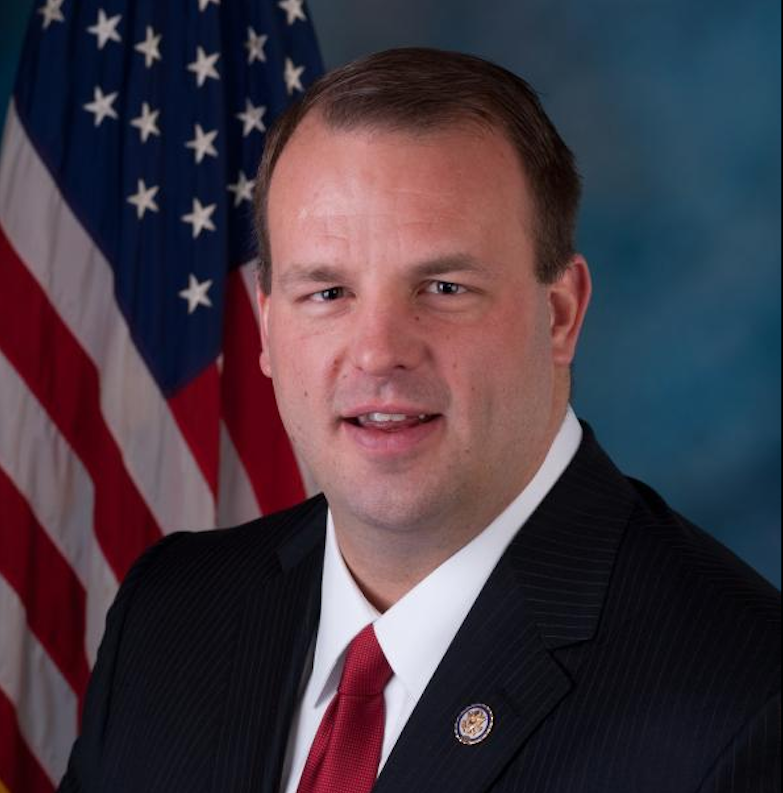 Jon Runyan doesn't really fall into the early retirement narrative this article is somewhat centered around, but a.) his immediate foray into politics is certainly worthy of the theme,  and b.) #lists look better with 15 players as opposed to 14.
Runyan retired in 2009 after a productive and impressive NFL career, and during that same year announced his candidacy for congress, running against incumbent John Adler for a seat in New Jersey's 3rd congressional district. Runyan won the election, and currently serves as a United States congressman. He however will not be seeking re-election in a few weeks, as he was unhappy with how the Republic Party handled last year's government shutdown.
9. Samkon Gado – Doctor
WCIV-TV | ABC News 4 - Charleston News, Sports, Weather
Remember Samkon Gado? The mid-2000s wonder, who seemingly emerged out of nowhere to become a temporary star for the Green Bay Packers? Turns out, playing in the NFL went a long way to helping him pay for medical school, something which Gado has always aspired to. Gado played 6 years in the NFL and enrolled in medical school at the University of South Carolina shortly thereafter, where he is studying to become an ear, nose, and throat doctor.
10. Ricky Williams – Holistic Medicine
[youtube=http://www.youtube.com/watch?v=cuqtIlpaO1M&w=1280&h=720]
I was in 8th or 9th grade, walking off the court after a summer basketball league game, when the news reached our team. Ricky Williams, one of the best running backs in the NFL, had retired. Soon thereafter, we learned that his year off was instigated by a four game suspension, stemming from a failed drug test.
Williams took a year to travel the world and study holistic medicine, in what has become immortalized as one of the stranger (and highly scrutinized) sports narratives of the 2000s.
11. Bo Jackson – Athlete, Actor, Legend
[youtube=http://www.youtube.com/watch?v=H0GCixb2QjI&w=960&h=720]
Without question, Bo Jackson is amongst the greatest athletes of the 20th century (ESPN named him the greatest athlete of all-time), and is likely one of the last multi-sport athletes we'll ever see on the professional level.
After a brutal hip injury derailed his NFL career prematurely — legend has it that he felt his hip come out of his socket and somehow popped it back in — Jackson went on to play 4 more years in the MLB, and cultivated a little bit of an acting career, appearing in a number of TV shows and films.
12. Peter Boulware – Politics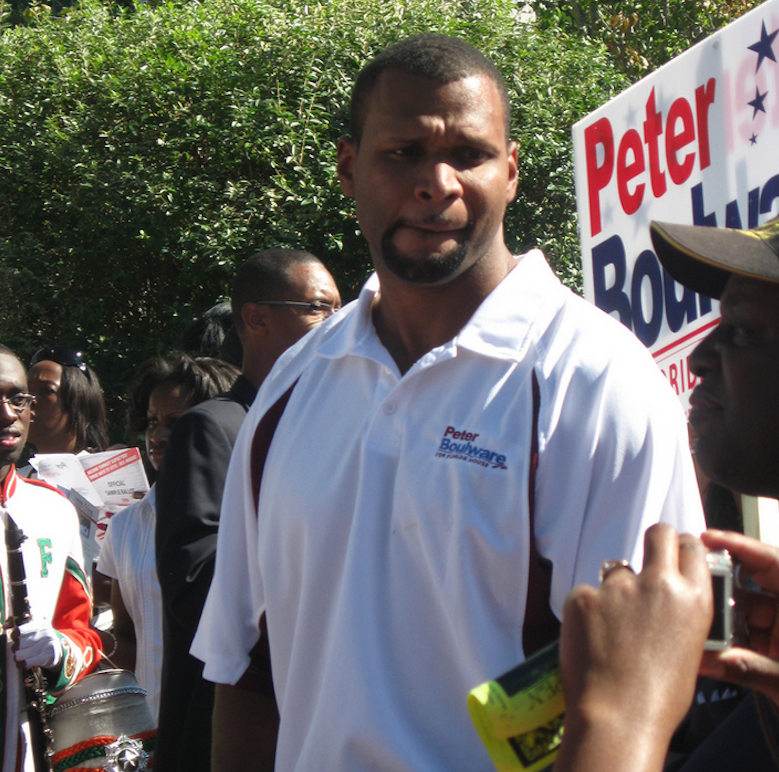 Boulware, a top defensive talent, played 9 years for the Baltimore Ravens and was a 4 time pro-bowler. Upon his retirement in 2005,Boulware sought a career in politics — after winning a Republican primary in a Florida congressional district,Boulware was narrowly defeated by Democrat Michelle Rehwinkle Vasilinda, falling short by a mere 430 votes. Following the election, Boulware was appointed to the Florida Board of Education by state governor Charlie Crist.
13. Tiki Barber – Media Personality, Children's Author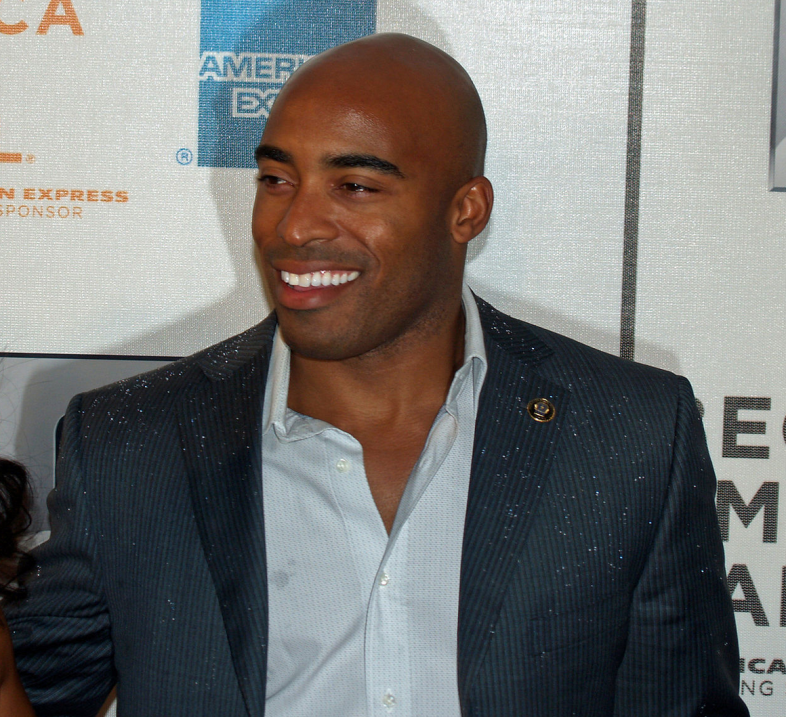 While many NFL players move into broadcasting, Giants running back Tiki Barber retired a little bit early (he was just over 30 at the time), nothing both health concerns, and a desire to pursue broadcasting — a skill which he had been cultivating while he was still a player in the league. He ended up serving as an analyst for NBC's Football Night in America for a few years, and has written 8 children's books with his twin brother Ronde, one of the most decorated cornerbacks in league history.
His post-football life hasn't exactly been a cakewalk, though he's now appeared to have evened out a bit — Barber's currently hosting a national morning show on CBS Radio, and his business venture Thuzio (a sort of appearance booker for athletes) is doing well according to this recent Newsday article. 
14. Robert Smith – Author, Personality, Astronomer
While NFL players are increasingly retiring early due to health concerns, this practice was not as common when Robert Smith retired in 2000 — after playing eight years for the Vikings, the 28 year-old running back walked away from the game, to both preserve his health and pursue other interests. His 2004 book, The Rest of the Iceberg: An Insider's View on the World of Sport and Celebrity using his experiences at Ohio State and with Minnesota as a lens to discuss American celebrity obsession, and professional sports culture in general. He's now a college football analyst at ESPN, openly discusses his battle with alcohol abuse as it pertains to professional athletes, and dabbles in astronomy.
15. Byron "Whizzer" White – Us Supreme Court Justice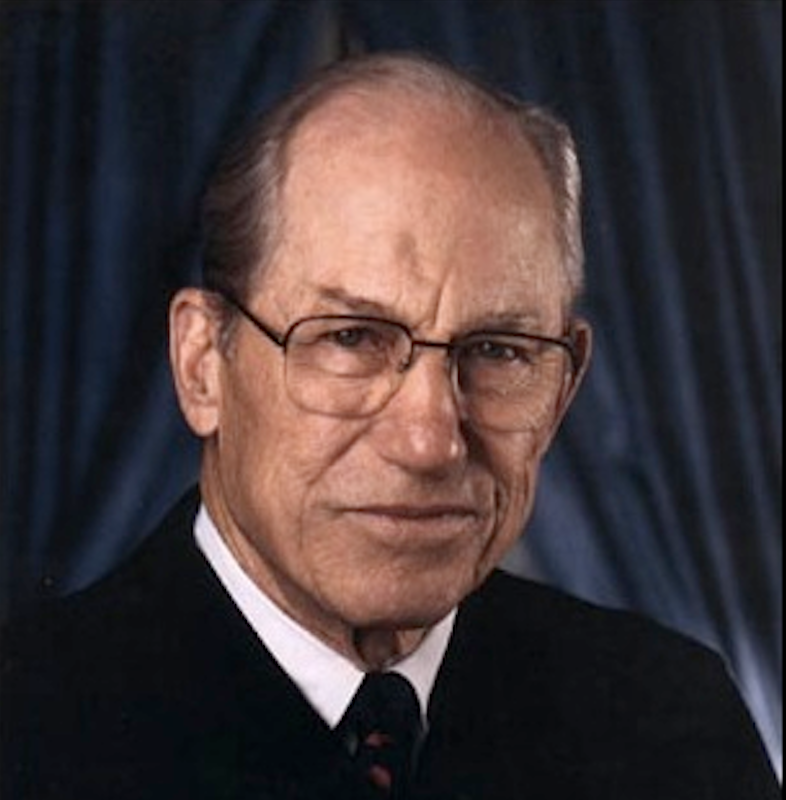 If you've never heard of Byron "Whizzer" White, buckle in for a story:
White was drafted by the Pittsburgh Pirates (Steelers) in 1938, and in his rookie season led the entire league in rushing. Following his rookie season, he spent a year in Oxford after winning the Rhodes Scholarship, where he'd meet future President (and strapping young man) John F. Kennedy.
After Oxford, White played 2 more seasons for the Detroit Lions (one of which he led the league in rushing), but his NFL career was yet again put on hold, this time to serve as an intelligence officer in the Navy. When he returned, he decided to forgo football for a degree at Yale Law. Almost two decades later, after briefly serving as the Attorney General, White would be appointed by President Kennedy to be a justice on the US Supreme Court. He served on the Supreme Court for the next three decades.