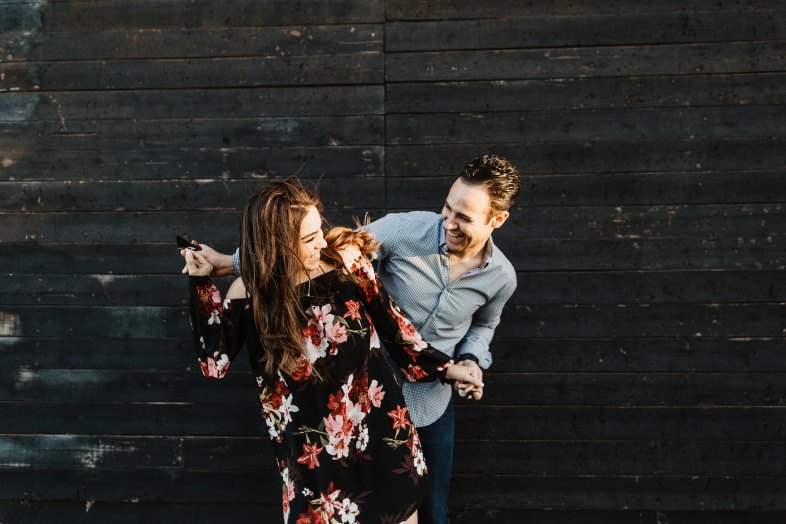 For all these years, I've always asked you to give me flowers.
I've always wanted you to surprise me with anything.
Be it little or grand, be it a gift or not.
I've always childishly demanded for PDA.
And every time I say I love you, I've always yearned for you to answer
the same, too.
But no.
After all these years, you never gave me flowers.
Instead, you once gave  me a paper rose.
Because a paper rose doesn't wilt, you said.
Just like your love that has not even once wavered.
No, you were never fond of surprises.
Instead, you always give in to my caprices straightaway.
Just like from  how you'd buy me a cotton candy we found by the streets.
To how you'd satisfy my pizza cravings.
From how you'd casually pick me jeans from malls  when you didn't like how short was the dress I'm wearing.
To how you'd suddenly stop me from walking carelessly just to tie my shoelaces.
How you'd accompany me to office for work even after your long day at school.
And to so many countless how you'ds.
You buy me things, and do me things in a jiffy.
And that, my love, is how you surprise me.
No, you were never a fan of PDA.
But times there are when  you just unconsciously hold my hand while we walk.
Or even kiss me on the cheek, or on the head, or on the hair.
Just for the reason that you feel like doing it.
Yes. I know I've often wished for things you don't give, and never would.
I often hoped for actions that you don't consciously do.
But please do not overthink, my love.
Because I don't hope for you to be someone you are not.
I never wanted you to act differently.
I don't need pretense, I don't need short-lived affection.
And yes, you probably don't always give me what I asked for, but that's because you've given me so much more.
You, have given me so much of You.
I don't care if it's the same gift I get every occasion there is in every year.
Cliche, as it may sound, but it is true —
You, and your love are the greatest gifts of all.