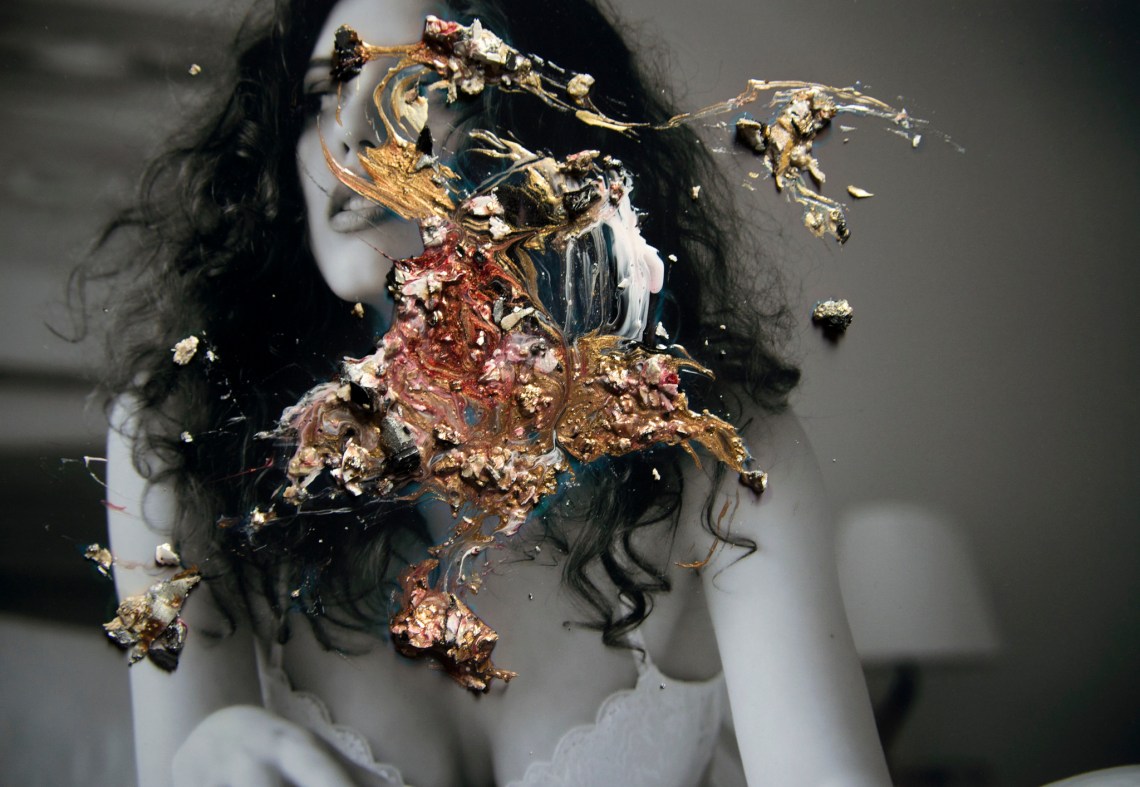 Sex is paramount especially within relationships. Though it is important for both partners to share and support healthy sexual interactions, for men sex is the foundation of any meaningful connection.
Whether you like it or not– the irrefutable reality is that most men need, want and love sex more than anything else in the relationship. It is the driving force that keeps him hooked on you, committed and loyal.

Don't get me wrong, I'm not saying that other experiences and feelings don't matter because they do, yet your intimate one-to-one rapport is preconditioned by a healthy physical connection.
You don't have to be a porn star or sex expert to perform for your boyfriend. You might be surprised to find out that only asking for it in a seductive manner will increase the quality of your sexual experiences tremendously.
In most relationships, the man typically initiates physical contact. The explanation is that due to their high testosterone level, guys feels an urge to unload their hormonal tension about 20 times more than a woman. However, this fact does not make nymphomaniacs (that is sex addicted women) best girlfriends.
Any woman can satisfy her man and lead a healthy sexual life within normal and regular intercourse that meets both of your needs. When you are able to be open about your sexuality, sex should happen naturally and more frequently.
Here are 5 tips on how to get your boyfriend to have sex with you to increase the quality of your sex life.
1. Anticipate the moment
Anticipation has tremendous power over your psyche. First of all, it gets you two thinking about sex and secondly, it will make you long for that special moment. Overall, building in some sexual tension will get you excited about one another.
You can create anticipation over the phone by hinting it in texts, during a conversation or if you're cheeky and in a close, complete trustworthy relationship you can send him sexy pictures of yourself.
Similarly, you can imply it through direct contact or private hints while out with friends. Having other people around will make anticipation far more electrifying. For instance, you can sensually touch him beneath the table with your hand or leg or you can whisper some dirty words into his ear.
You can make him feel wanted and aroused anytime, anywhere and in multiple ways depending on your personality and the closeness of your relationship. The main point is to dare to go for it.
If you are a rather shy girl, it might come hard at first to create anticipation, yet once you'll start doing it, you'll be able to see the benefits and get used to various anticipation techniques. And talking about techniques, the ones that work best for men in general are visual.
2. Create some visual effects
For starters there are the good coy girl sexual signs and hints that you can also use as anticipators. These may include looking deep into his eyes, biting your lower lip, leaning towards him to enable a close view of your low cut neck etc.
Then, there are the real sexual ones that really get him excited. The activity spectrum is broad and subject to your own imagination. Still, here are a few examples to guide you: undressing yourself slowly and provocatively, setting on a striptease show, caressing your breasts, and yes, pleasuring yourself in front of him.
Though these might not work the same way for you, all guys are literally turned on by seeing their girlfriend touching herself.
Men also like to see you pleasuring them. Let him see the action during foreplay and intercourse and especially when you are giving him a blow job.
3. Get vocal
Directly ask him to caress or pleasure you in certain ways. Though it might seem too frank and dull at first, your guy will be delighted to answer your request particularly when you give him details and guide him through until things between you two catch fire.
You can also heat up the atmosphere with some whispering really close to his ear. Make sure he can feel your breath and the moisture of your mouth. If you are doing some dirty talk, that's even better. Again you can also use it as an anticipator.
4. Get flirty and touchy
If you want to be subtle, you can build in some sexual tension by: caressing his neck/ inside of his arm/ palm with one finger in circular and back and forth movements, sitting on his lap and slightly fussing your buttocks, squeezing up against him in a sensual manner, sticking your hand into his trousers front pocket to grab the keys/ phone, etc.
Make sure you accompany all these type of gestures with a suggestive look into his eyes and a voluptuous smile. Again, these can also be effective anticipation procedures even when in public venues.
When looking for a direct approach with immediate effects, you can escalate swiftly on physical contact while watching a movie/ carrying a conversation and apparently out of the blue.
You may well start with the back of his neck, erotically run your hand on his shoulders, slide it over his chest and let your fingers flow gently down his belly and to his already stiffened dick. Alternatively, you can set a massage session for him and escalate to sensual touching from there.
5. Watch porn together
In general, most men get aroused by watching porn. When their girlfriends comes up with the idea and perhaps even surprises them with it – is like a fantasy coming to life.
Though you might not be comfortable with the idea, you should at least try to see how that works for you. The whole point is that you don't have to imitate the movie stars but the fact that you are open and willing to give your man an awesome time, will make him appreciate you even more.
On the whole, getting your boyfriend to have sex with you is much more about being sexually open and enthusiastic, than the gesture in itself. As said at the beginning, a healthy and meaningful relationship can only be constructed on complete intimacy – first of all physical and secondly, psychological.