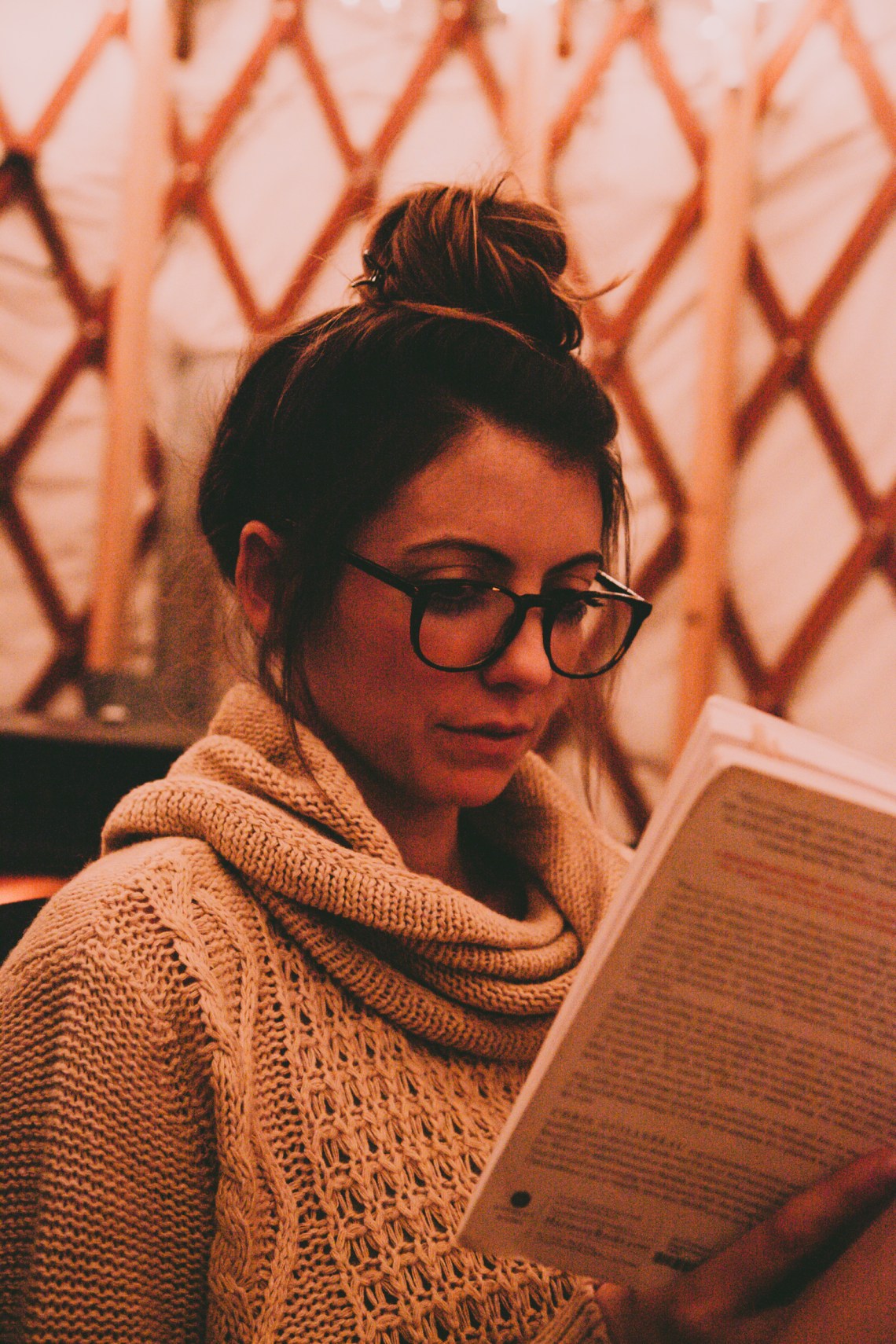 Don't fall in love with a girl who loves to read for she will break your heart in ways you can't imagine. She's absorbed with her quiet freedom and her first impression of you would be an intruder. She will gently push you away again, and again, and again.
She is more than just a bespectacled woman who has her nose buried in a classic novel. She has multi-layered, colorful soul and endless cravings for adventure. She is a paradox of storms and summer – fierce and peace. If you're not in for a dash of surprise, run away from her. To fall in love with her is to accept her unpredictability.
If loving her means competing with a hardback copy of Chaucer or trying to reach her sometimes unrealistic ideals, would you fight for her?
A bookworm has the words of poets, philosophers and authors streaming through her veins. Sometimes her audacity can be too powerful for her own good. She is honest to the extent that makes her vulnerable at times.
Words are her power but it can also be her downfall. That's why she searches for truths and fake metaphors behind an intruder's songs. She won't ask for promises but she would seek for sincerity. As she puts her book down, she will gaze at your eyes as if she's reading your mystery – pondering whether to reveal hers.
If it seems like it would take eternity to win her over, would she be worth waiting for?
She treasures her books and cries for the loss of beloved characters. Her compassion overflows even for people who lived decades ago. She's nowhere near perfect and she won't expect you to be. If she chooses you she will love every possible curve of your bones. She will love your creases and tanned pages. She will turn you into poetry. She will write your name in every prayer.
She's made up of naivety just as much as she's drawn to wisdom. Sometimes she's caught between paranoia and frustration, and all she wants is someone who knows that melancholy is different from misery. Someone who sees beauty in chaos, hope in hopelessness. A man who wouldn't simply give up on her challenging dimensions.
She can be your dose of magic when reality is overwhelming. She could be the closest you could ever get to a fairytale but she's also the kind of woman that is dangerous to fall in love with. Because sometimes loving a bookworm means there's no turning back.