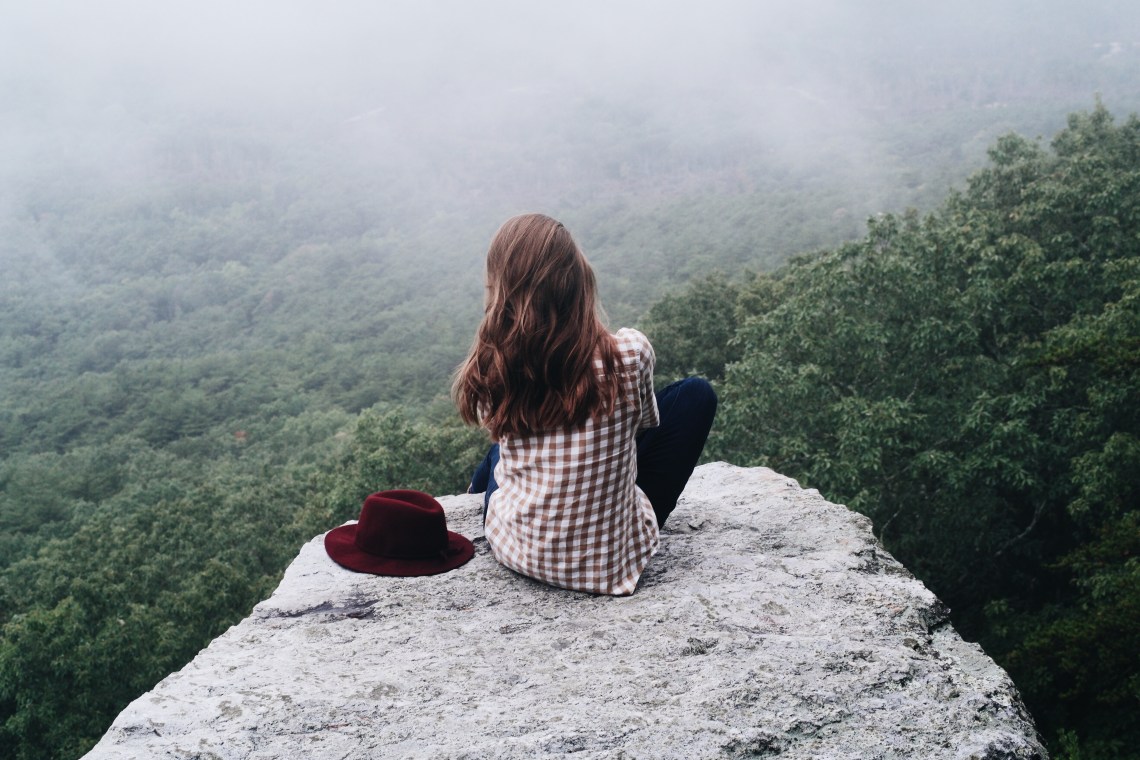 I know how many times you held your breath and bit your tongue to keep yourself from telling how much you miss him – and failed. Part of you is crying to let him go, another part wants to fill in the gaps between his fingers with yours. But please, inhale a lungful of air and pause. Try not to fall, not yet.
You've hidden him behind the pronouns in poetries you write every time you wake up with thoughts of him at midnight. You have his name scrawled on the back of your notebook and on abandoned scrap of sticky notes. You have a paper pad jotted with confused prose trying to make sense of how you feel.
It'll be one of your hardest rose-colored battles to avert your eyes when his smile becomes too sweet. It isn't easy to turn your ears deaf when your room vibrates with a playlist of all the songs he sings for you or ignore the ceiling that's painted with all the photos and memories you both shared.
Try not to show him how fragile your heart is when it comes to him. Try not to tell him how he's been breaking the codes you have so carefully built to secure your heart with. Try not to let him know you imagine how you could so nicely fit in his life. Try not to give in the fact that you've known him not long enough to be falling way too fast.
This isn't about you being terrified of heartaches or a pessimist for presuming it might not work out. This isn't being selfish, or bitter, or complicated. This is definitely not a silly game of play-hard-to-get. You know this isn't what they say it is.
In fact, you can handle the heartbreaks. You can lay all your girly egos on the ground. You can do all these and more for the right person. But first, think. Feel. Pray.
Try not to fall in love with him the way you did with the wrong one. Try not to fall in love for the sake of being in a relationship. Try not to fall in love just because it looks amazing in movies, or because you're beyond what the society says the "right age".
You have grown enough to understand that love requires time, patience, effort, and loads of prayers. You fall in infatuation – not in love. Love isn't a blindfolded chance you take as you sniff the scent of florals. It isn't just roses and butterflies. It is a staircase you choose to climb with your eyes and your heart unfolded.
You're no longer the kind of girl who would fall in and out of love. When you choose him, you know there'll be no turning back.
Please try not to tell him how you feel without telling it first to your Maker. Because when it comes to matters of the heart, who else could you consult better than the Greatest Source of love?