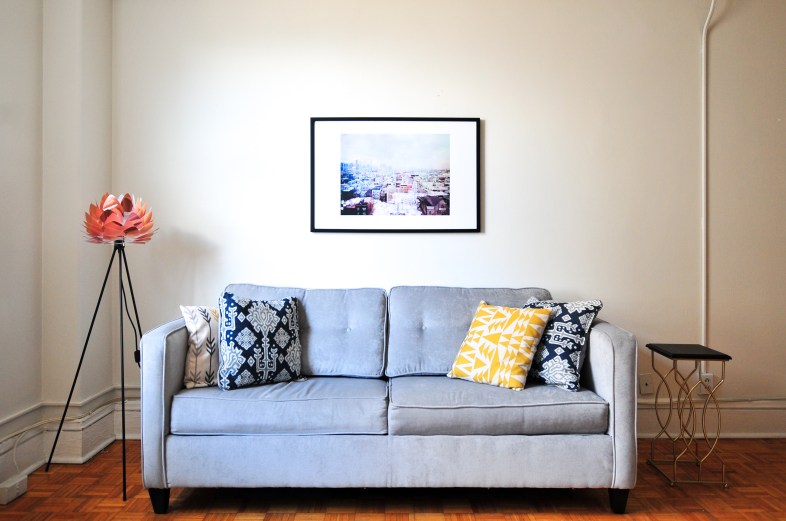 Whether you live in a studio-type apartment or just want to exploit the small space of your house, these tricks will surely solve your problem.
1. Favor foldable furniture.
Instead of a queen-size bed, buy an inflatable air mattress or a couch that features a foldable bed inside. Try a table with leaves, too. You can keep it small most of the time and expand it when needed.
2. Place your mirrors on doors and in other places.
Mirrors make us think that we're looking farther than we actually are. Put these items in different places inside your house and let it fool your eyes and make everything appear wider.
3. Prefer tall furniture instead of small ones.
Take advantage of the often under-used space between your room's ceiling and the tops of your furniture by using hanging or high-mounted elements. Choose tall shelves and furniture that extend all the way to the ceiling instead of shorter shelves.
4. Buy less but elegant decorations for your wall.
Don't fill your limited wall space with plenty of pictures and other items you've always wanted to put on your walls. It will make your home look tight and constrained. Try decorating your wall with a large clock and two or three portraits of your family.
5. Add a loft anywhere.
Besides maximizing your space, reading and sleeping nooks will provide privacy in your shared areas. Snag space above your living room, bathroom, and kitchen—there's no end to those versatile vertical spaces.
6. Use bigger but fewer furniture.
A large piece of furniture that replaces two or three smaller pieces will save you some space. So, instead of buying a loveseat and a chair, buy one large sofa. It's time to replace your three small bookshelves, too, with a large one.
7. Prefer natural lighting.
Use natural lighting in your house. Open your blinds or curtains as much as you can and allow your rooms to be lit with natural light.
8. Create built-in shelves.
Fill your entire wall ─ floor to ceiling ─ with shelves directly attached to the wall. This trick reduces the floor square footage the shelves are taking up, thus, adding a ton of storage space to those square feet.
9. Use light, solid colors for walls.
Just like the trick of using bright natural light to make a room appear bigger, the same trick essentially works by having light, solid colors for your walls. It creates a slight mental illusion of openness and distance, which makes everything look larger than before.
Do you have other tricks on how to maximize a tiny house? Feel free to share your ideas below!