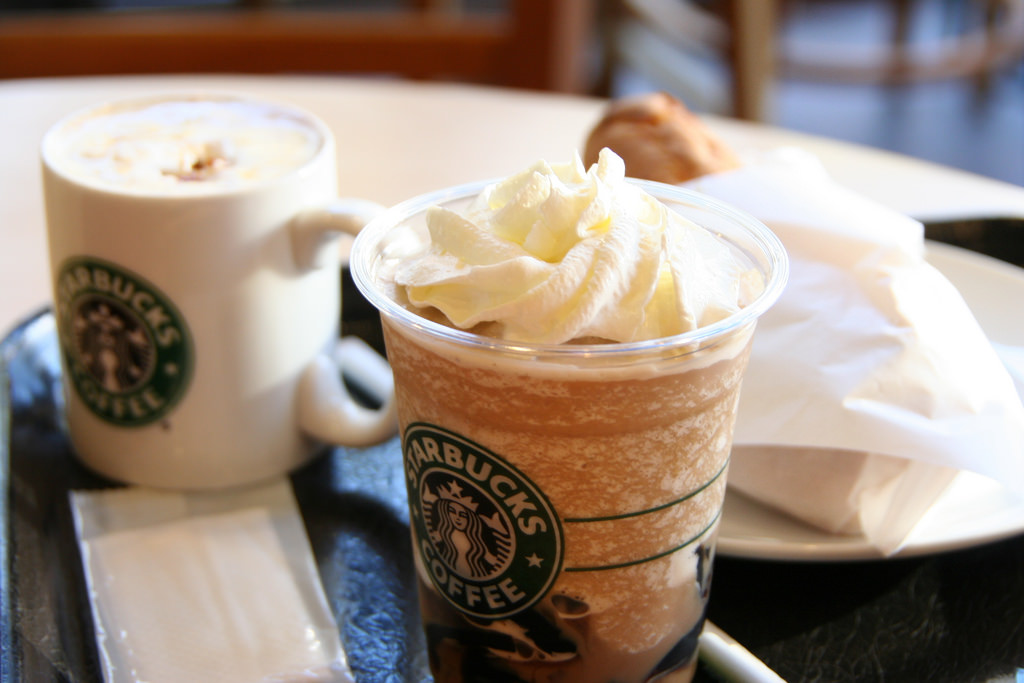 It's the one where I always have to ask
The polo-shirted man in his blue, plaid Bermuda shorts
"Is anyone sitting here?"
And he doesn't say anything,
so why the hell not?
I take out my laptop and notebook and Time.
It's not like I'm going to read it, but
I've got work to do.
Work I don't quite want to do.
But I do.
I at least try
There's the sound of clashing metal, the milk canisters.
They sing this song that doesn't go stale
And we know this every New Year's Eve
When your friend bemoans an empty wallet
Says, "No more Starbucks"
But, wait a minute,
There's a mocha frap on your desk
And she shakes it off.
Treats are okay.
Treats are okay every day.
Yeah, who am I kidding?
I am "your friend"
But who admits that?
Show, don't tell!
Oh well.
But enough of this.
The laptop calls.
The notepads lay flat in their dog-eared insignificance.
I've got work to do.