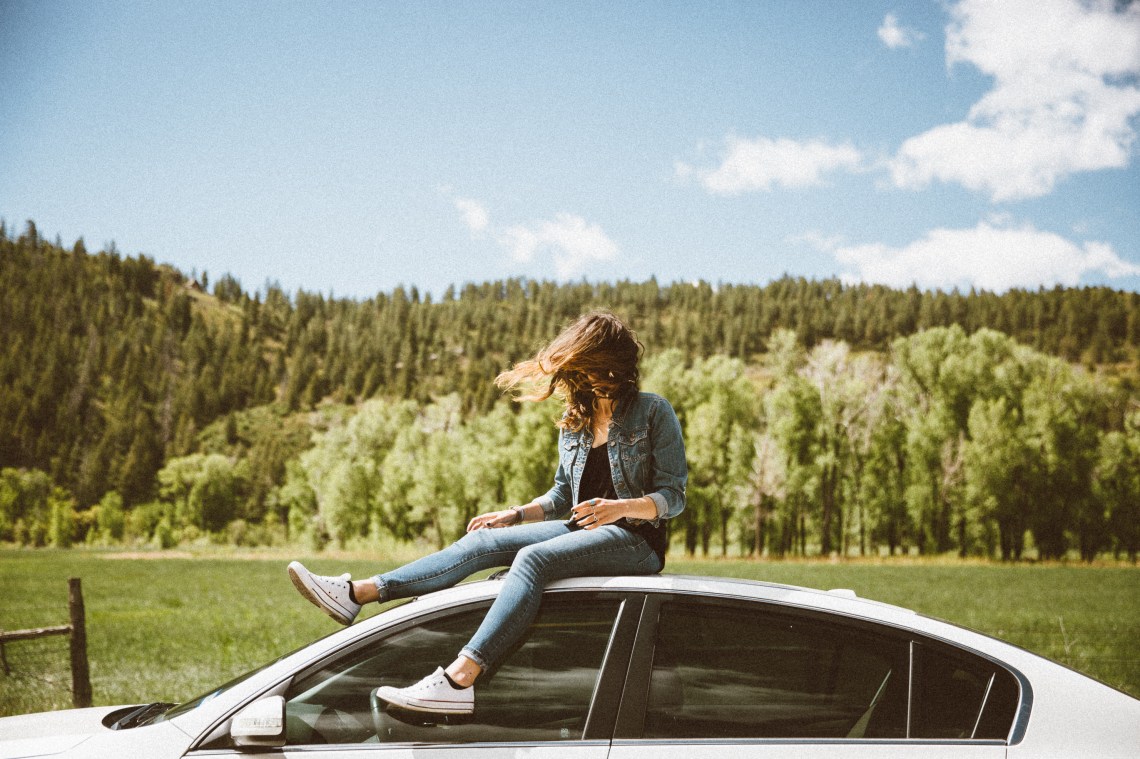 I recently took a trip by myself. While traveling alone was once an unheard of reality for women, it is becoming more and more common. The idea of going somewhere by myself once terrified me, but I am a 23-year-old single with a desire to travel.
The reality of life is that you can choose to do what you dream of, or you can wait around for other people to live your dreams alongside you.
Life does have a beautiful way of bringing people who share your dreams to you, but that does not mean they can drop everything to travel with you.
So, sometimes you take a week of from your work, pack your suitcase, and drive away from your little town to become a bigger person.
Here's what I learned from doing just that:
1.
People have a lot of respect for a woman strong enough to travel alone. This is so not feminist, and I am sorry for that. But, it is something I noticed. Men can travel alone (especially for business), and the hotel clerks and museum curators think nothing of it. A woman traveling along garners a battery of question and a slew of compliments for strength, courage, and independence.
2.
I was less lonely for being less afraid. When I plucked up the courage to leave my home city on my own, I did not feel so lonely. Sometimes at home I feel alone, yet on the road I did not, even though I was hours away from my friends and family. Because I had left my fear of being alone back at home, I felt less alone. It is really the fear that is so isolating.
3.
Going to sleep in a new place every night is both exciting and exhausting. There is a certain thrill to meeting a new place every night, but it also has a tendency to tax the emotional health.
4.
Tulips are one of the most inescapably beautiful realities of nature… and they are everywhere in a New Mexico spring.
5.
Love does not have to be spoken to be real and persistent. When you leave behind everyone you know and travel in places without cell service, you leave behind the opportunity to hear that the ones you love still love you. But just because you cannot hear them say the words does not mean the reality fades.
6.
Decisions are just thoughts until they are put into action. Even the tiniest step toward a goal is progress, so someone taking action toward a decision made is actually a huge step.
7.
Coming around a curve in the road which unveils a mesa is enough of a shock of beauty to induce tears.
8.
My mom will always worry about where I am sleeping, even if she is too far away to do anything to help.
9.
There are always opportunities to help people, even when you are in a town you don't know. You really just have to keep your eyes open. I taught a woman how to use the internet and helped a man push his car to a gas station. People everywhere are in need of community, and you can be in their community whether you share a zip code or not.
10.
Monks are not above winking at a random girl to set her at ease. There are kind people everywhere, and people tend accept you if you treat them with respect and kindness in your approach.