If you're like me, you're obsessed with Snapchat. If you're like me, you're also obsessed with traveling.
Snapchat is the perfect medium to see the world from, whether it's food, beautiful sights, or simply learning about a country that you may have never had an impression of before. Whether you're an armchair traveler or if you're on the road, too, these accounts will entertain you, some will make you salivate, and others will make you say "wow!"
Here are 8 awesome travel snapchatters that will take you around the world!
@KrisLikeWhaat
First off, hey, It's me! Snapchat for me started out as a fun way to share what I was doing with my friends, then I expanded and put my stories out there publicly. I draw doodles on my snaps, I'm silly, and I always show the real deal of every place I visit. This year alone, I've visited 5 continents! I'm always somewhere new, and it's all about keeping you entertained!
@ExpatEdna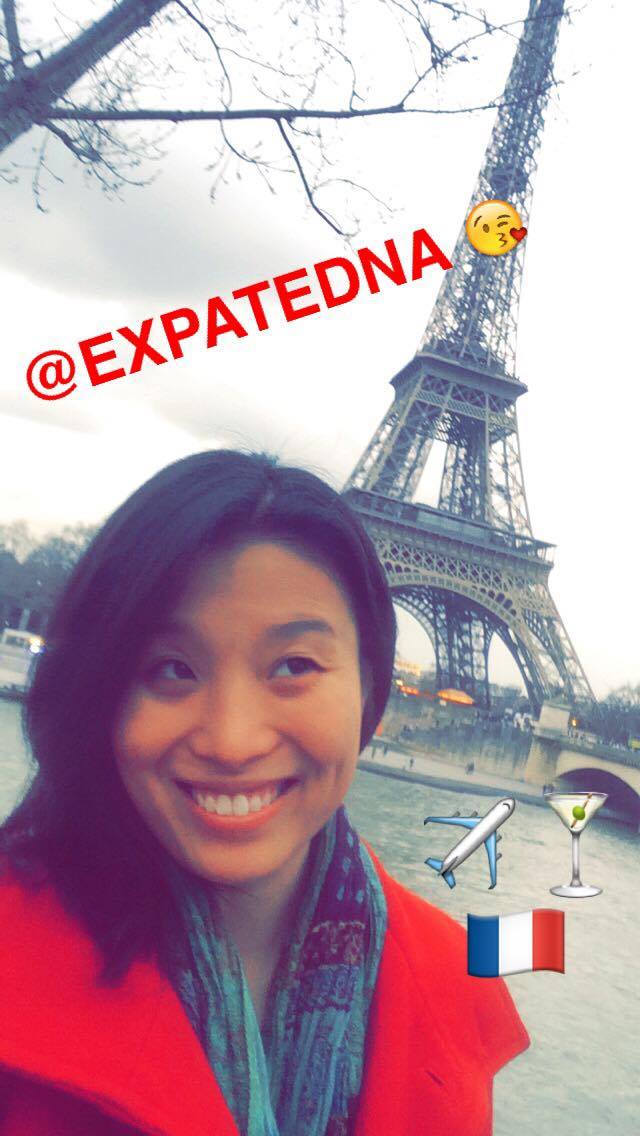 Edna's Snapchat is relatable and entertaining. What I love about her channel is how well she documents each place, really giving me a feel for where she is, without being one ounce of boring!
In her words: "I'm known as the traveling food and cocktail snapchatter; I've been traveling the world for 8 years since I moved abroad at 18; I show how it's possible to build a career by living abroad. I travel to 15-20 countries a year; in the past I've worked in (and often snapped from) Paris, Shanghai, Singapore and two Olympics; my upcoming snaps will include traveling as a producer for BBC Travel and Rio!"
@DrewBinsky
Drew is one of the most popular travel snapchatters out there. He puts a lot of effort into crafting awesome stories of everywhere he goes and he's always on the move.
In his words: "Not only do I snap my crazy adventures through 75+ countries, but I often play games and give our free postcards to people who snap me back!"
@Vagabrothers
Marko and Alex are Youtubers from California who travel all around the world documenting their adventures. Given their great with a camera, their shots are beautiful and unique, plus they're fun to watch!
In Marko's words: "We put a lot of production work into the Vagabrothers YouTube channel, so snapchat is our place to mess around. Expect humor, travel tips, and an unguarded, behind-the-scenes look at the lives of two traveling filmmaking brothers… And of course, lots of beer!"
@TaylorBurk1991
Taylor Michael Burk is an Instagrammer (@taylormichaelburk) who has tons of fun with his snapchat, and it shows. Prepare to laugh and see gorgeous places, particularly in Canada.
In Taylor's words: "My take on Snapchat is that if someone is going to spend the time watching what you have to post, at least make to entertaining and worthwhile! I'm Sharing my experiences from around the world while trying to make you smile and laugh"
@ThePlanetD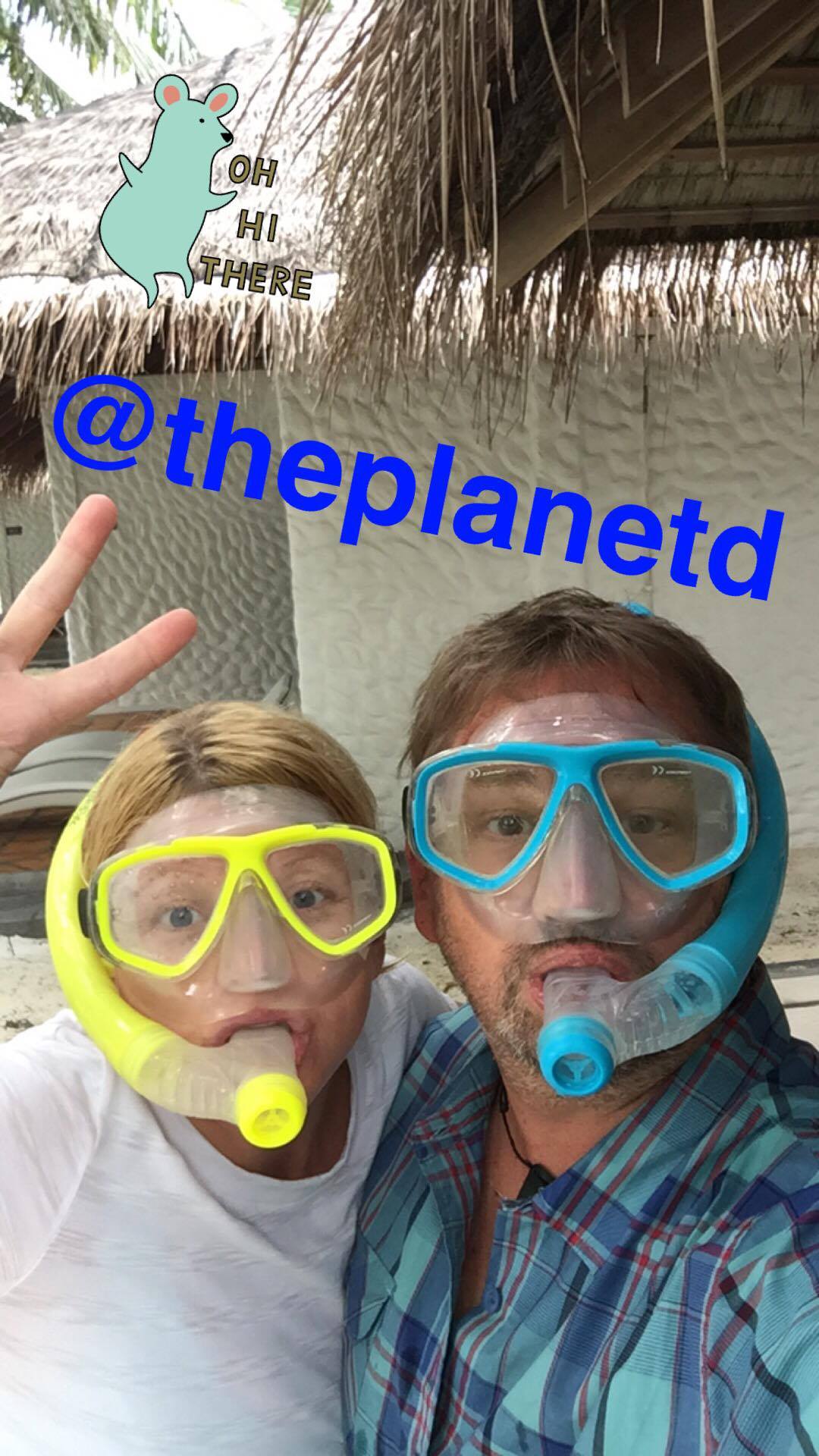 Dave and Deb are fun to watch as they play off of each other and show a side of traveling as a married couple that always makes me wish I had a partner in crime for my travels.
In Dave's words: "We have been to over 100 countries on all 7 continents over the past 7 years and our Snaps are all about adventure and the fun and craziness that goes along with being on the road full time. Criss-crossing the globe we've got you covered from Australia to the Arctic and everywhere in between."
@Migrationology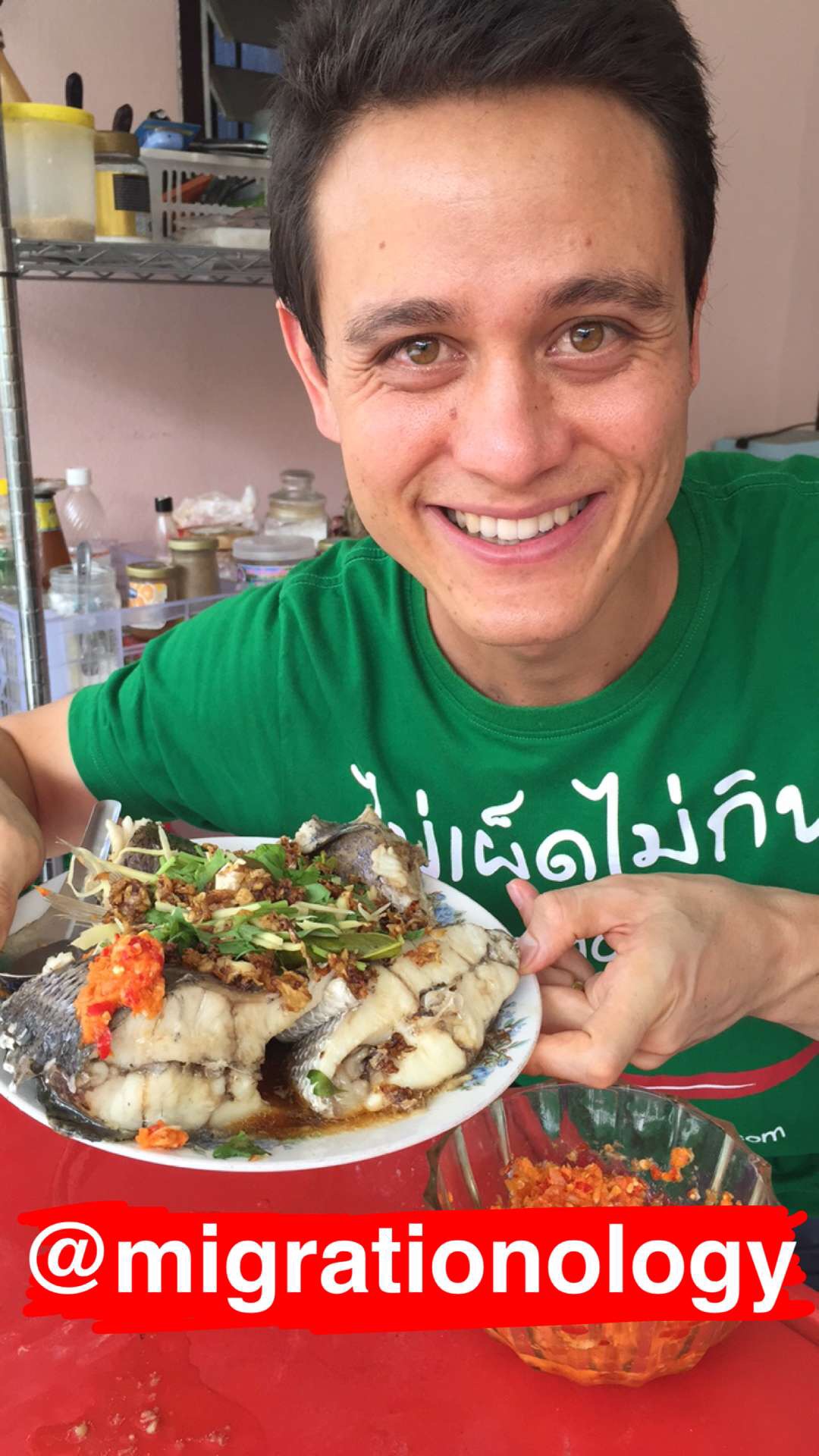 If you love traveling and food then Mark Wiens' channel is for you. Specializing in Asian food, his snaps always have me salivating.
In his words: "You'll discover authentic and delicious local food!"
@TheBlondeAbroad
Kiersten visits a lot of gorgeous beaches and she's engaging to watch on snapchat, plus she's got a wicked sense of humor.
In her words: "My Snapchat contrasts all types of travel – from cultural experiences and local food to grand escapes around the world. For those who follow The Blonde Abroad on other social platforms, they see the more idyllic side of being a world traveler. My Snapchat gives viewers a look into the reality of what it's like traveling and working as a blogger 9 months of the year."
@JustTravelous
Yvonne's blog tagline is "good girls go to heaven, bad girls go everywhere," and that's exactly what she encourages – for even chicken-hearted adventurers to go everywhere!

In her words: "I'm a travel blogger doing a lot of adventurous things, road trips and I just loooove nature and hiking. I've snapped from Tajikistan as well as from not so much known places in Germany. I travel the world since six years after I quit my job as a TV journalist. Be travelous. Go everywhere with me."

For more from Kristin Addis, follow her on Instagram @BeMyTravelMuse or buy her book A Thousand New Beginnings.