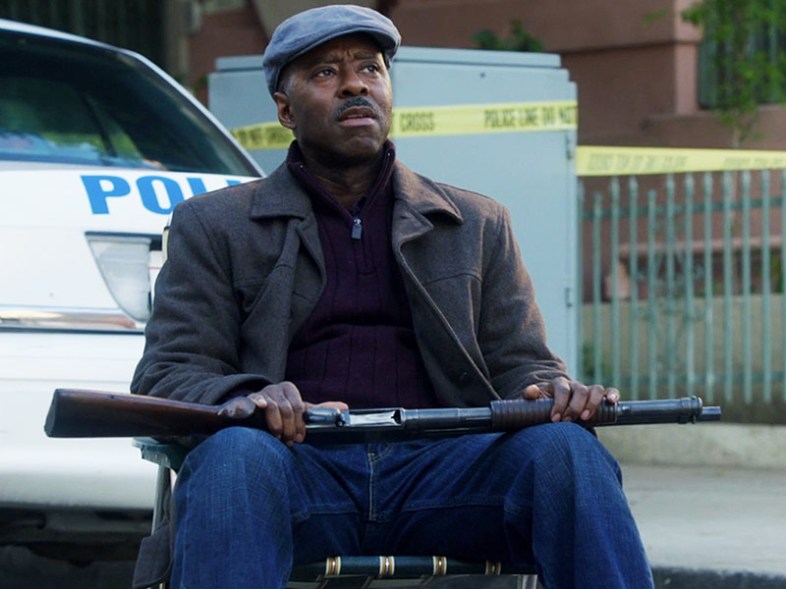 On this International Women's Day, I suppose it's perfect timing to be writing this piece about one of the most acclaimed creators of our time. A director, producer, and screenwriter, Rhimes has been shaping primetime television for about a decade with series such as Grey's Anatomy, Private Practice, Scandal, and most recently, How To Get Away With Murder. Her brilliance and her vision are lauded, but more than that, I have always enjoyed the kinds of cultural conversations Rhimes' work creates.
Of all her shows, the one that I fell in love with wholeheartedly is Scandal. I have written about it on this site a few times. And in my academic work, it was the text I used for my very first graduate school conference in 2013. In that paper through the lens of Whiteness and Blackness and rhetoric and sexuality, I would critique the show, and especially the portrayal and representation of Olivia Pope, played by the wonderful Kerry Washington.
See people often believe that if you love something, then you shouldn't critique it. Or that if you critique something, it means you don't love it. But I think it is important to be critical of culture and cultural representations in whatever form they take, especially when you love it. And in Shonda Rhimes recent Ferguson-inspired episode on Scandal, there is much to unpack and digest and critique. But before that, before being a scholar and student of culture, before being a writer, before being an avid fan of the show, as a Black, African woman who is very much privileged to live here and contribute to this culture, I want to thank you Shonda Rhimes for that episode.
---
For those who do not watch the show, I suggest you to start. Olivia Pope, the leading lady is a "fixer" – she fixes problems in high-profile cases, and without giving too much away, she also plays the on-again, off-again, lover and mistress of the president of the United States. That description doesn't do the show justice but a little context is important here. In this particular episode, a man's son is shot and killed in similar circumstances to the Mike Brown case. In this fictional space, however, his father shows up and sits on a lawn chair with a shotgun, and demands justice – explaining why the episode is so aptly called The Lawn Chair.
The episode triggered intense emotions when it aired. I felt it everywhere in my body as I watched. Knowing clearly the social commentary the show intended to spark, my emotions went from uneasy to empathetic to sadness to anger; rinse and repeat. By the end of it, I felt tired and drained, yet grateful. In this fictional episode, we see so much reality – the experience of another Black life being unjustly taken, the pain of a father who lost his child, the emotions of a protesting community after the fact, the disagreements between members of the same racial identity who see justice differently on how to deal with racist systems. And probably what was most difficult to watch, a portrayal, and en excellent soliloquy of the perspective of a policeman who views the people who polices as first and foremost, "others."
---
Now of course there are those whose discomfort at these scenes led them to "tune out" of the show.  They were "disappointed" in the show for taking on this particular narrative. Because, as they propose, they do not believe it is "what the show is about" or they watch "television to escape reality." But perhaps the reality of these excuses is a part of the long-standing truth that is very apparent in this culture: Many people and especially White people would rather not talk about race, even when Black lives are at stake.
What perhaps is more troubling to me, however, is that some of the commentary I read seemed to indicate that Black people and all those who support the movement #BlackLivesMatter, cannot simply and unproblematically enjoy the possibility of justice, even in a fictional space like television. If one truly has so much ignorance of a system and/or hate in their heart and entirely negatively reacts to a fictional representation of an innocent Black child dying at the hands of a racist White policeman, and his father and community receive some sense of justice, we have a much longer way to go than we think.
Perhaps however, this is not surprising given that we do not have a healthy culture of dialogue about race. A majority of this population even in the wake of highly publicized deaths, and knowledge about the prison industrial complex, and understanding of the legacy of white supremacy, chooses to believe that things aren't as they are. Too many people in this country close their eyes and look away from the ugliness that is racism. And even when it is literally a matter of life and death, the justifications that strip away the humanity of others is always within reach for some.
---
Amiri Bakara writes, "The role of the artist is to raise the consciousness of the people." And in a time where it seems like television lives up to Newton Minow's 1961 critique of it being a "vaste wasteland," Shonda Rhomes and this episode reveals the very best of art, culture, and television combining in a spectacular way; in a way that creates and moves and multiplies the consciousness of the people.
So thank you Shonda Rhimes. Thank you for being an artist that is courageous enough to take a stand. Thank you for being willing to have the difficult and complex conversations that the nation fails itself in having, far too often. Thank you for creating a space where the disadvantaged, the others, the powerless, may engage with the mere possibility of justice. For some, for many, the experience was perhaps a pipe dream in a society that often feels against their mere existence. But that they are able to dream at all, even in this fictional space, relieves their human pains, if only for a moment in time. And for those of us who are able to dream and do, it encourages us to dream and do more.

---
For more insightful writing from Kovie Biakolo, follow her Facebook Page:
---