Because you don't need to speak a language, to understand the meaning, or grasp the feeling of a song.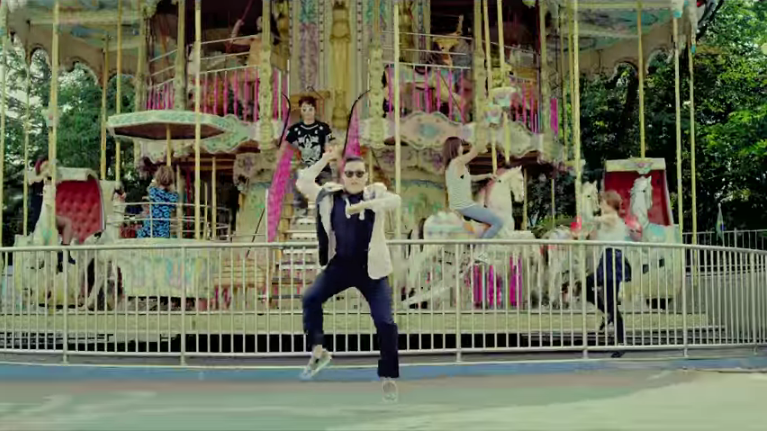 One of the joys of being a TCK – Third Culture Kid, and indeed growing up around many TCKs, is that you become drawn to many different sounds and styles of music and your ear, like your mind, becomes wide open. That being said, the English language is currently in world domination of most things, including music. Nonetheless, I am a firm believer that some songs just do not need English versions. I was looking at my playlist and researching some throwbacks, and found a few that we really could do without.
From my research, I can say that a lot of places are hit or miss. I found most African songs either come in the African language they were sung in (or in English, Pidgin, French, Portuguese, etc.), and you don't get other versions. The French don't seem to be big on English versions of songs which doesn't really come as a surprise. The most popular language that seemed to had English versions was Spanish, and especially from Latin America, which makes sense giving they have a large audience in the USA. But still, in my humble opinion, the following songs just really did not need English versions:
(Note – All the English versions are linked in the numbered titles while the videos are in their original language.)
1. Bailandos –  Enrique Iglesias
You can thank my building neighbours for introducing me to the English version of this song which they have been blasting for a few months now. I am totally not annoyed that they play this song all day, every day. I am just annoyed they play the English version. Actually I am not annoyed, I am horrified. Even though the Spanish version is overplayed at this point, I will never fail to want to dance…but the English just makes want to sit and side-eye.
Shakira is a goddess among women. Now that we've got that out of the way, the singer does produce a lot of music in both English and Spanish. While I like both versions of many of her songs, Rabiosa should never have been produced in English. And no it's not just because Pitbull is on the track.
3. Asereje – Las Ketchup
Unless you were under a rock in the early 2000s, you probably heard this jam. And for most of my life, I did not know an English version existed. Then I was sitting in a bar one day and a whole childhood was ruined upon it's discovery. I mean the integrity of the song is practically lost in the translation. Integrity is everything.
4. Perdono – Tiziano Ferro
Okay I won't pretend to be the biggest Tiziano Ferro but Perdono was all that and a bag of chips. When you listen to the English translation, however, you will literally laugh out loud. No, there are some things that should really be just kept 100% Italian. This is one of them.
I don't really know what to say but I am actually personally offended by the English version of this song. It makes the song sound awful. And not trying to call anyone out here but Pitbull once again is part of it (even though he does sing partially in Spanish). But other than that, please just leave the original Portuguese-Spanish version alone.
6. Adiós – Ricky Martin
Ricky Martin is another artist that pulls off both the English and Spanish versions of songs pretty well. And grew a large audience because of it. But the English version of Adiós will hurt your ears and more importantly your soul. There was no just cause for it.
To be fair, the song featured with the Black Eyed Peas doesn't exactly warrant the term "ridiculous" but still, Sergio Mendes version is much better. Technically of course it's not the original, the original was sang by Jorge Ben Jor. Nonetheless, Sergio Mendes is the most widely-acclaimed and with good reason.
https://www.youtube.com/watch?v=zeBDoNBNMro
I'm not going to pretend to be a die-hard K-Pop fan because that would be a lie. And I know that Gagnam Style is not considered particularly good K-Pop, regardless of how popular it became throughout the world. Still, if you think the song could not get any more ridiculous, listen to the English version. Or don't. Denial is better.
Full disclosure: I have never loved a French boy the way I loved Matt Pokora. Since "Elle me controle" way back when, I've always had a soft spot although it's mildly embarrassing to still admit. As with many translations, his English version of this song, "Finally found ya" kinda waters down the song. Listen to both versions and decide for yourself.
This to me is one of the best party/dance songs ever made. And the lyrics have some sincerity to them as well – telling a girl to beware of the boys as she grows up and hones her beauty. Now don't get me wrong, Jay-Z is good at collaborations but there was no reason to get in on this one. Like, at all.
What are some songs you don't like much with English versions or any other language for that matter?

For more good stuff from Kovie Biakolo, follow her Facebook Page:
---