When I'm sad or generally not wanting to deal with life I turn to my favorite TV shows and comfort foods to pick me up from a bad mood. It's even better to combine the two for one evening of personal comfort and bliss while ignoring the real world. Here are 10 TV shows and the perfect comfort foods to eat while watching them.
1. Gilmore Girls
Comfort food: Cheeseburger + Fries
The girls from Stars Hollow have inspired some of my most guiltiest take out orders. Luke's might not be a real place but you can still order up a burger and fries from your favorite diner before binge watching the show. If a cheeseburger isn't satiating your junk food cravings, make a classic Gilmore plate of pop tarts, tator tots, taquitos, and marshmallows.
2. Parks and Recreation
Comfort food: Any and all breakfast foods
Ron Swanson is a man of many passions – one of them being his love for breakfast. Channel your inner Ron Swanson and eat all the breakfast foods. Yes, all of them.
3. Pretty Little Liars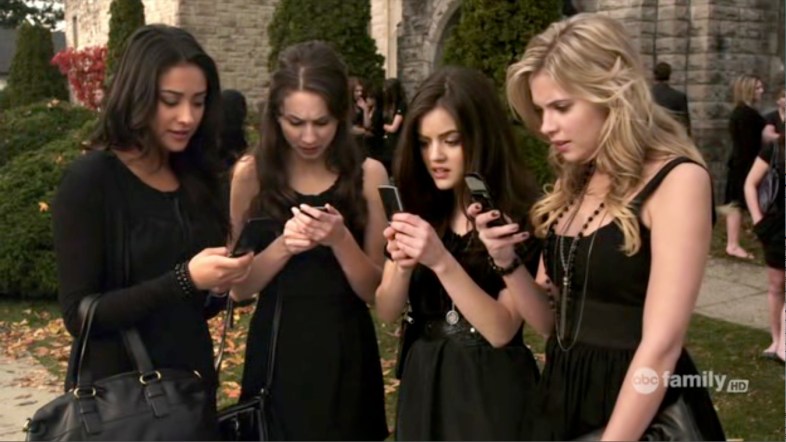 Comfort food: Nutella
Just like the show, Nutella is sweet and sinful. Spread it on a piece of toast, use it as a dip for pretzels, or, let's be totally honest, eat spoonfuls of it while nervously trying to figure out what the hell is going on in the show.
4. American Horror Story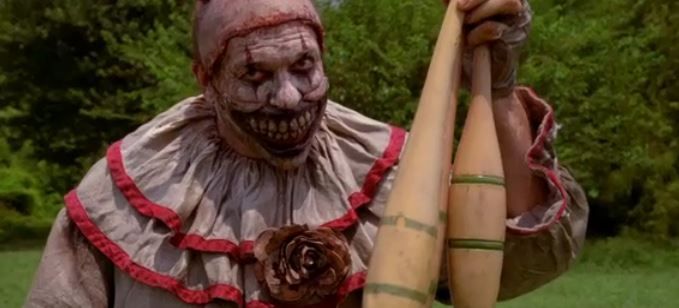 Comfort food: Spiked apple cider, waves of regret
Spiked apple cider is a perfect autumn concoction to make while watching the latest season of AHS. Drink responsibly while watching, mostly because the gruesome scenes might have you regretting your intake later.
5. Twin Peaks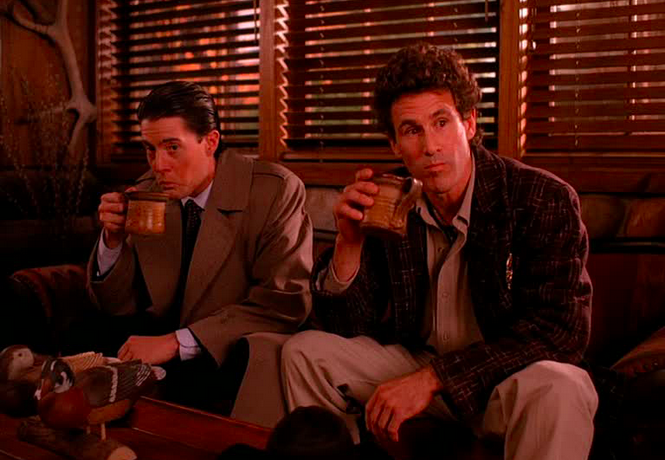 Comfort food: Coffee + cherry pie
If you really want to get into the Twin Peaks mood, eating a classic combination of pie and coffee while watching the show will have you feeling like caffeine addicted David Lynch himself.
6. Sons of Anarchy
Comfort food: A pack of cigarettes and a bottle of whiskey
Ahh yes, just like the comfort foods of your favorite biker crew.
7. Friends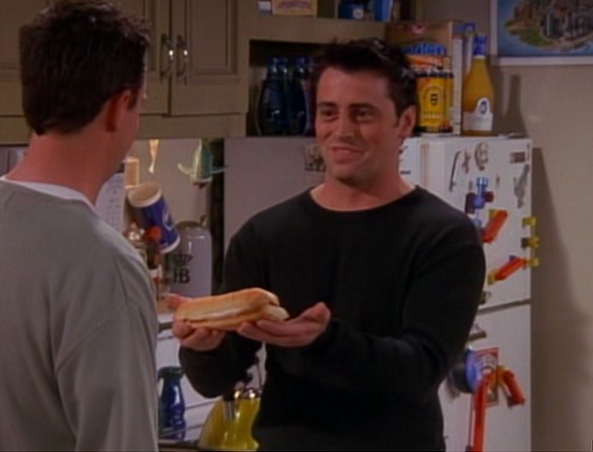 Comfort food: Sandwiches
No one loved sandwiches like Joey loved sandwiches. Honor Joey's love of all things that can be placed between 2 slices of bread and make your favorite kind of sandwich (or a variety of sandwiches) while watching the show.
8. The Biggest Loser
Comfort food: Chipotle, ice-cream
Literally nothing better than eating burritos and ice-cream while watching other people work really hard at losing weight.
9. Inside Amy Schumer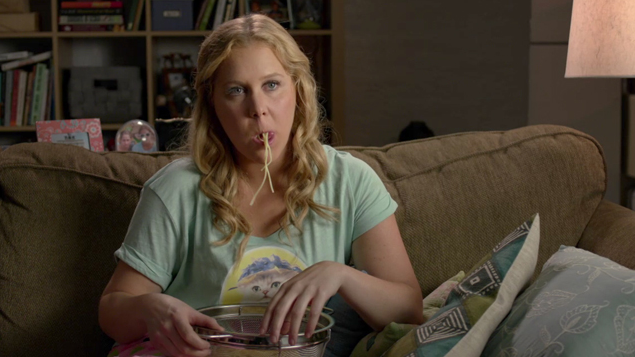 Comfort food: Male tears
These two just really go together.
10. Broad City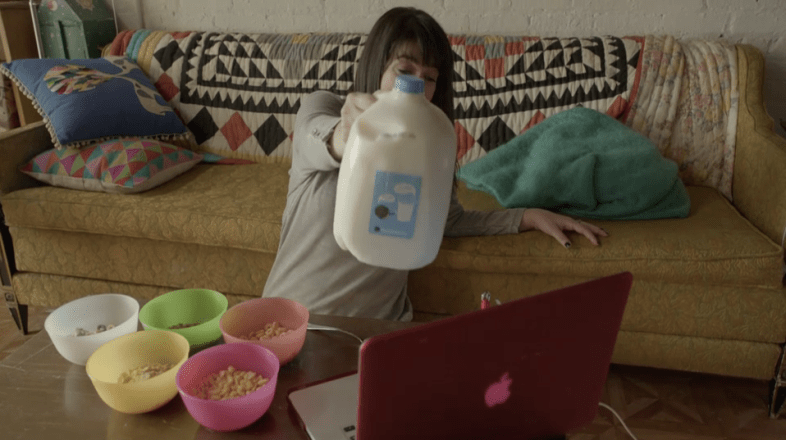 Comfort food: Cereal
One of the greatest food scenes in Broad City isn't technically on the show but in a web extra. The girls get high together on Skype while concocting a cereal think tank. Recreate your own breakfast of champions while watching the show with your best friend.