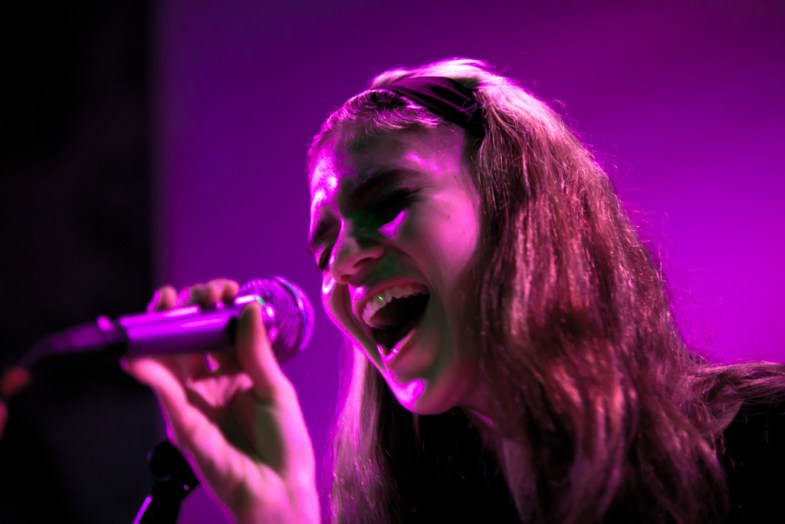 Claire Boucher, aka Grimes, announced this week she's launching her first artist co-operative Eerie Organization, along with signing her first artist – a Canadian music named Nicole Dollanganger.
According to the press release, Eerie Organization is "an artist co-operative founded by Grimes that exists to help artists accomplish more than they would be able to on their own, without sacrificing any of their independence in the process. Although Eerie Organization will release music, it's not a staffed record label and will not be accepting submissions. Eerie will be releasing Grimes' upcoming album in Canada only. Future Eerie projects could take many forms, reflecting Grimes' own mercurial, multidisciplinary approach to creativity."
The artist co-op isn't the only thing Grimes has been busy with. She recently revealed some juicy details about her highly anticipated follow up to 2012's Visions.
In an interview last month with The Fader, Grimes opened up about her personal life and talked about the difficulty with dealing with the public's misunderstanding of her persona. She revealed she has hundreds of songs she's been working on for the new record expected to drop in October.
As a preview of what's to come from the Eerie collective, Grimes shared Dollanganger's new single "You're So Cool", taken from her forthcoming Natural Born Losers LP. Take a listen below.