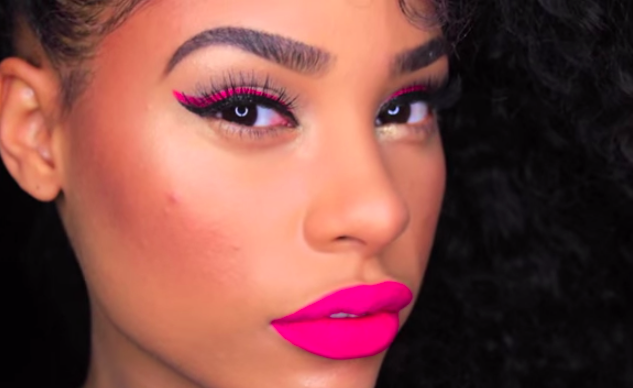 The cat eye look is one of my favorite eyeliner styles and probably the one I fall back on most often for my everyday look. Even though I have my cat eye style down I love checking out beauty tutorials from others to see what kind of colors they're using or to show me new ways to spruce it up. If you're like me and want to try something new or if you want to learn once and for all how to achieve the perfect cat eye here are 5 different YouTube tutorials from beauty gurus to teach you their skills.
1. Gel Cat Eye
Back when Into The Gloss' editorial director Annie Kreighbaum was at xoJane I loved her fun and quirky tutorials she posted regularly (Barbie's Slutty Friend look is a classic) and her cat eye vid is one I always go back to. In the video she shows how to do a great cat eye look with black gel eyeliner using a simple brush she bought at an art store. It's an easy way to achieve a great look.
2. Classic Black
Lauren Conrad is the master of the classic black eyeliner and she's been incorporating it into her style since when her days on The Hills. Her cat eye is simple and subtle for giving your look an overall refined appearance.
3. Dramatic
This video is a great way to create a dramatic but not overly done cat eye. Charlotte Tilbury shows viewers ways they can make a stunning cat eye but how to use the rest of your makeup to offset the bold eye with nude colors on your lips and cheeks.
4. Bright + Bold
This may be one of my favorite cat eyes simply because I love the contrast of doubling up on the liner with black and hot pink. Raye shows you how to create a bright and bold look that's perfect for summer. Extra style points for matching the lipstick with the liner!
5. Painted Lashes
https://www.youtube.com/watch?v=z3_wAhqwe5U
This is a great if you're daring to try something new and want to opt for a mod look that's been popular on the catwalk this year. Makeup artist Liz Beckett demonstrates how to take the classic cat eye and add painted lashes on.