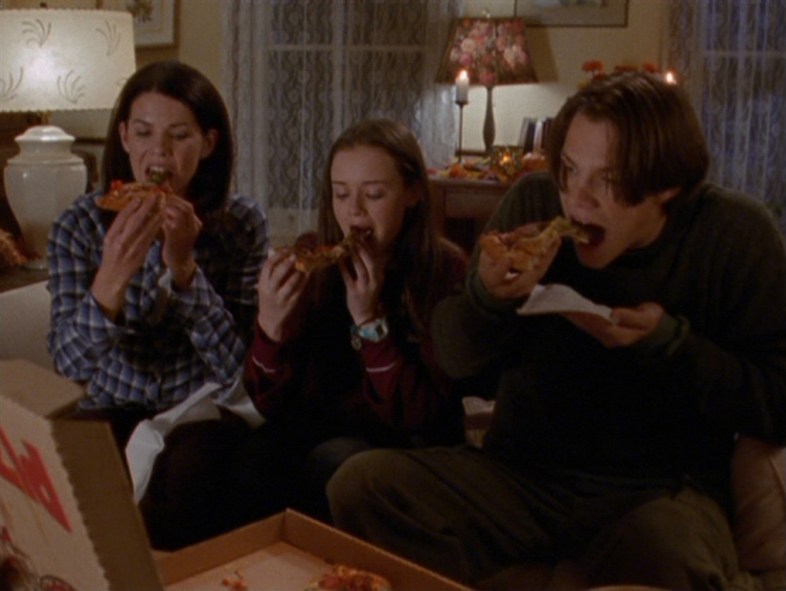 1. She's always going to expect you to be on time. (Just like her favorite delivery driver).
2. If you're the kind of person who throws your pizza crust away you might as well expect to never hear from her again. What kind of monster throws away the best part?
3. Just like her favorite food, she's the best guest at any social event. She's always welcomed warmly and knows how to be the life of the party.
4. She's ride or die over garlic dipping sauce.
5. You never have to worry about having arguments with her about where to eat. If you get in a bind about where to go you know the default can always be pizza. Warm, gooey, delicious pizza.
6. She's super relaxed and accommodating. You want to stay in and relax and watch Netflix? Sweet. You want to go out to the club on a Saturday night? She can get into that too. Whatever kind of party you want, she'll be down. (Especially a pizza party).
7. She's a down to earth girl who doesn't take a lot of time to get ready. Just like her favorite pizza place she can be ready in 30 minutes or less.
8. She doesn't mind keeping things simple. Like a perfectly crafted four-cheese pizza, she can find beauty and pleasure in even the most basic things in life.
9. Pizza's always there for you in your times of need – late nights when you're starving, trying to make deadlines, or walking home from the bar in need of a greasy fix. That's how a girl who likes pizza is – she's always there for you whenever you need her.
10. She knows there are some good things in life that just can't be rushed, like that deep dish pizza she's got in her oven waiting to be done juuuust right.
11. You don't have to worry about getting her pregnant. The only baby she wants you to have this year is a food baby.
12. She's okay with a little cheesiness, as long as there's crust underneath it too.