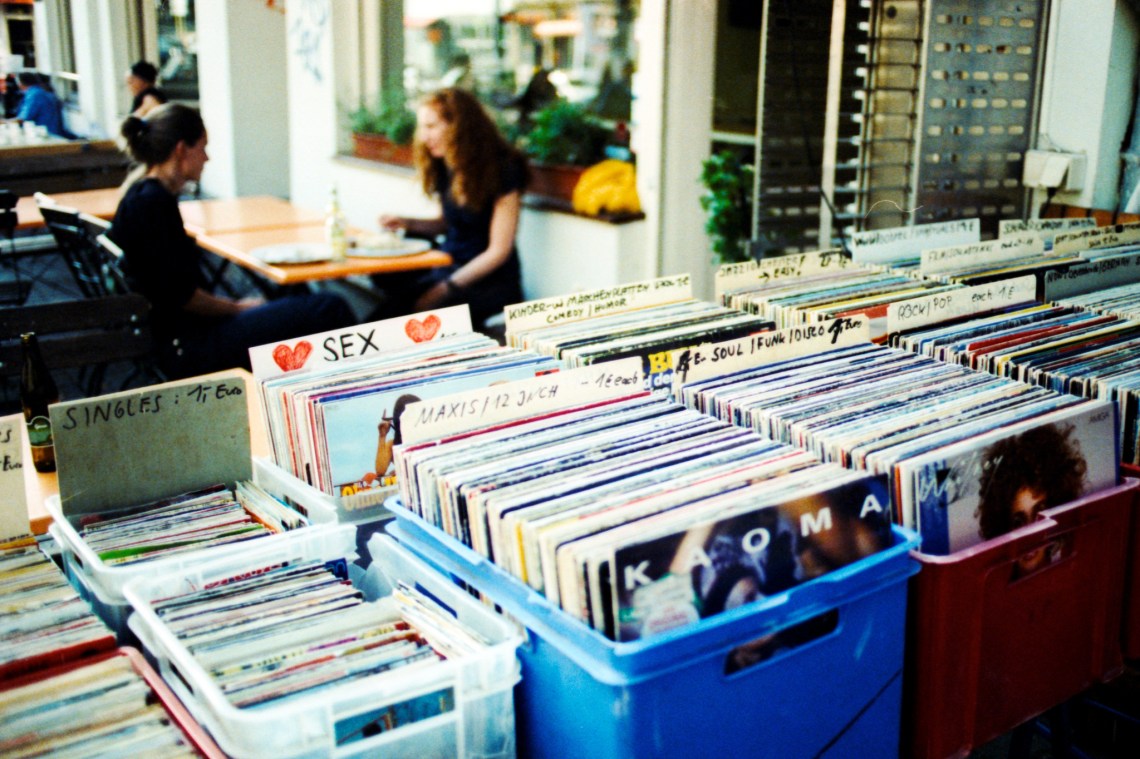 Discovering new music is a bit like falling in love. When you stumble upon something you really enjoy, you have to have it all the time. You become entranced in the beat, in the lyrics, in the atmosphere of the song, in the way it makes you feel when you listen to it. There's nothing better than the feeling of a new discovery. And lucky for us – there's tons of new music to discover. Check out some new tunes down below. If you ever have any music recommendations, as always, send me an email at koty@thoughtcatalog.com.
1. Paper Aeroplanes – "Good Love Lives On"
Welsh duo Paper Aeroplanes has a style that's stirringly evocative; each song a lush plum you want to hold in your hands. "Good Love Lives On" is a great example of their effortless charm and their new video is a recording of their sold out show at London's Union Chapel from last year.
JOY, their third full-length album, is out in April. If you're headed to SXSW next month make sure to check them out. They're without a doubt one of the best undiscovered acts to hit the festival.
2. Spirit Club – "Duster"
Nathan Williams might be well known for being the frontman to Wavves, but Spirit Club seems to be his passion project at the moment. Formed with his brother and Sweet Valley collaborator Joel Williams and Fantastic Magic's Andrew Caddick, the three have been working on Spirit Club since last October.
"Duster" is a sleepy surfpop lullaby and the accompanying video is every burnout's dream funeral. The humorous vid tells the story of a boogie boarder who dies, leaving his friends (and the band) to honor his memory with a funeral and Ouija board session. The trio will release their self-titled first album this spring.
3. Chromatics – "Just Like You"
https://www.youtube.com/watch?v=TberZJLOS4g
Johnny Jewel and co from Chromatics know fans are eagerly looking forward to the new album Dear Tommy, a followup to 2012's Kill For Love, and with us in mind Johnny Jewel's releasing a track from the album every week until the album drops. In typical Chromatics fashion, "Just Like You" is a hazepop fueled dream blurring the line of reality.
The new album isn't the only thing to get excited about. Johnny Jewel has been busy working on the soundtrack for Ryan Gosling's "Lost River," reuniting the two since they worked together on 2011's "Drive" soundtrack. "Yes (Love Theme From Lost River)" is the first song from the project and the soundtrack is out on March 30th. Rumor has it Johnny Jewel's other projects Glass Candy and Symmetry could also be dropping new music this year.
4. Mode Moderne – "Occult Delight"
What I love about Vancouver's Mode Moderne is their erethral post-punk sound reminiscent of the bands I grew up with – Joy Division, The Smiths, The Cure. There are so many goth/dreampop bands out there aiming for a similar nostalgic and melancholy effect but none of them are quite able to achieve the same results as Mode Moderne while also maintaining a sense of their own identity.
Their video for "Occult Delight" reminds me of every fucked up house party I've ever been to – grungy, debaucherous, and perfectly strange.
5. Modest Mouse – The Ground Walks, with A Time In Box
Fans of Modest Mouse have been patiently waiting over 8 years for a new release and lucky for us, the band has been generous in releasing tracks for the album since making the announcement in December that we had a new album to look forward to.
"The Ground Walks, with A Time In Box" is the fourth song from the album to be revealed. The guys got on Reddit last night to not only release the song, but to ask fans their thoughts. Strangers to Ourselves is out on March 17th.