Hit play.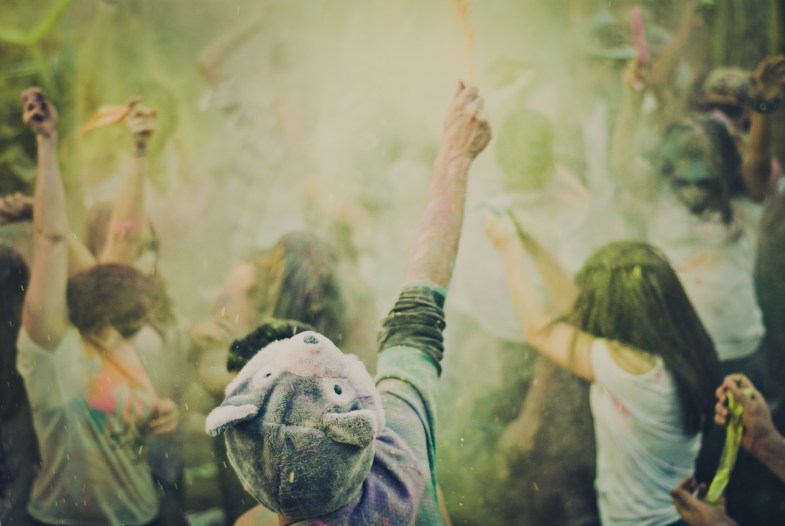 [spotify id="spotify:user:12127330661:playlist:2XpOW1gXaGfnbrDopAhXpC" width="300″ height="380″ /]
Oh, hi there. Welcome to 2015. Welcome to the best fucking year of your life. You just got here but make yourself comfortable. Or maybe make yourself UNcomfortable. This year isn't about doing what you used to always do. I mean, it will be a little. But this year is all about expanding. growing. becoming the person you were always meant to be, the person you always knew you could be. This isn't some pseudo-positive thinking bullshit mantra. It's not about pretending everything will be okay. It's not about denying your mistakes or your flaws. Because you have those – and it's okay! We all do. This is looking at your life and re-evaluating. It's about being present. Being conscious. Knowing what it is you want and figuring out to the steps to get there.
I think 2015 is going to be the year of dedication and enthusiasm – the year of pinpointing early on what you want to achieve this year on either a personal or professional level (or fuck, both!) and then working your ass off until you do just that. You aren't going to become an overnight ~sensation~ and you probably won't get everything you want (sorry) but you can probably get pretty close, right?
2015 is about defining your beliefs, deciding what kind of person you want to be, how to cultivate the skills and traits you already like about yourself, and the milestones you need/want to hit in order to grow and feel fulfilled as a human being. And then it's doing all of these things with ENTHUSIASM. With passion. With a desire in you to finally get what you want. Or to get more of what you want.
But hey, listen. I'm not saying it's not going to be easy. It's not going to happen all at once. You are going to cry and be sad and eat a lot of comfort food in your underwear some nights and think about how much life sucks. But then you're going to remember why you're doing everything and be like, oh right. I have a purpose. Happiness and success doesn't happen in a linear line. That's kind of the beauty of life. And this is your life, after all. So shouldn't you give it all you got?