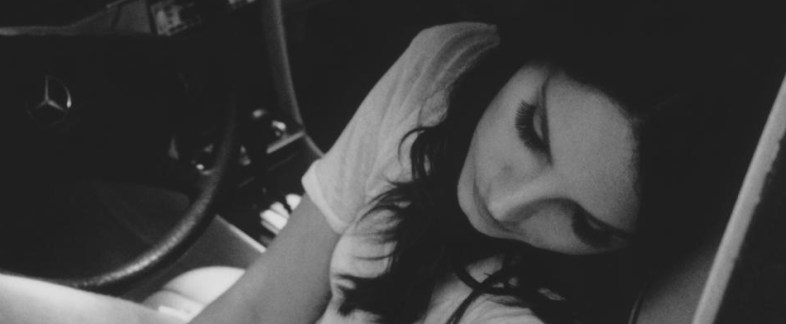 I fell in love with Lana Del Rey's dark and moody cinematic style in the summer of 2011. I had just graduated college and wanted nothing more than to spend my summer on the beaches of Lake Michigan thinking about the possibilities. Listening to "Born to Die" was the perfect soundtrack for those late summer nights and every summer I replay her discography to relive those times and create new memories with her songs in the backdrop.
Lucky for me (and every other Lana fan out there) she's already planning to take over summer 2015 with a new album. The singer recently revealed she has 9 songs and a cover ready for "Honeymoon" – a follow up to her 2014 release "Ultraviolence."
With the release of her song "Big Eyes" for Tim Burton's movie of the same name, Lana has already started 2015 off with a Golden Globe nomination and is hoping to be a contender for the Oscars when nominations go out on Jan. 15th.
https://www.youtube.com/watch?v=uhc_FaG-83s
Billboard asked Lana about her plans for the upcoming album and what we can all expect from her this year. While we don't have a ton of dirt on the August release here's what we know so far.
Don't expect it to be like Ultraviolence.
"It's very different from the last one and similar to the first two, Born to Die and Paradise. I finished my last one [Ultraviolence] in March and released it in June and I had a follow-up idea. It's growing into something I really like," she said.
There will be an even darker noir vibe than before.
With songs like "Dark Paradise" and "Gods And Monsters" it's hard to comprehend how much darker Lana can go but the singer has admitted the new album will go a bit further than what she's done in the past.
"I'm kind of enjoying sinking into this more noirish feel for this one," she said.
She'll dig deeper into re-creating complex characters.
Lana loves using her music and fame to play the role of different women with paradoxical personalities and complex history. She'll be writing all of her own music on "Honeymoon" with the exception of a cover of Nina Simone's "Don't Let Me Be Misunderstood."
"I'm doing a cover of "Don't Let Me Be Misunderstood." After doing a cover of [Jessie Mae Robinson's] "The Other Woman," I like summarizing the record with a jazz song. I'm having fun with my interpretation," she said.