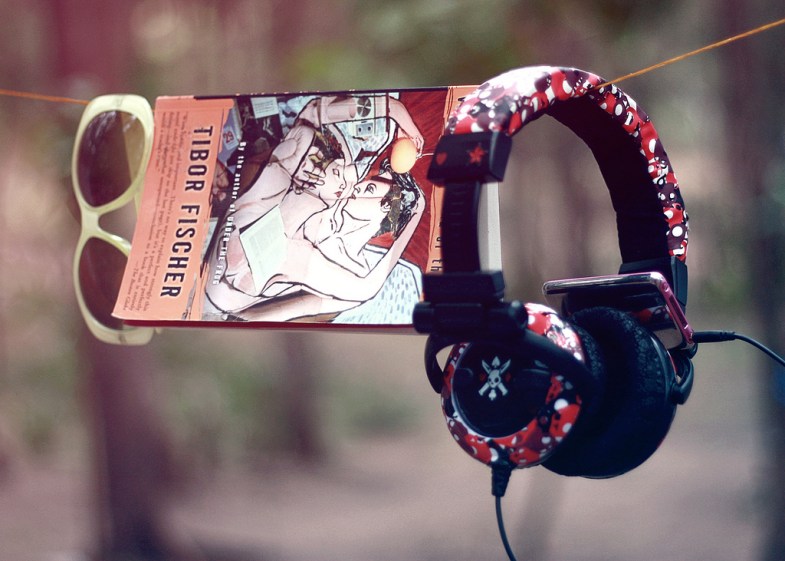 It's that time of year when we're all in that post-holiday slump, cooped up indoors, and patiently waiting for spring's arrival. If you're stuck inside battling the winter temps there's no better time than right now to listen to some new tracks, right? Here are some songs I've had on heavy rotation.
1. Milo Greene – "Heartless"
I've had this song on repeat since I first heard it a week or so ago. There's something about this cinematic pop band's sound I can't get enough of. "Heartless" is a great preview of their style but January 27th you can get a heavy dose of the band when their new album Control becomes available.
2. Purity Ring – "Begin Again"
https://www.youtube.com/watch?v=Zr5mtKSbd7M#t=52
Fans of Purity Ring have been waiting for new material since they released their last album over 2 years ago. If "Begin Again" is any indication of what their forthcoming album Another Eternity will sound like I think we're all in for some sweet tunes this year. The song has already made it into Spotify's top 10 most viral tracks in the past week.
3. Lostboycrow – "HiyHiy"
"HiyHiy" is the kind of bouncy indie pop song that's perfect for a dance party, workout mix, or when you just need something to listen to while you're getting turnt up. The LA based Lostboycrow made his debut with his song "Adolescent" last month and is already making waves in the alternative pop scene. If you're into Passion Pit, The Naked and Famous, or similar bands you'll probably dig this dude. I'm looking forward to seeing what else he releases in 2015.
4. A Place To Bury Strangers – "Straight"
I was stoked when I heard APTBS announce they'd be releasing a new album Transfixation in 2015 along with a tour. Since seeing these guys live a few years ago I've been hooked on their experimental shoegaze sound. If you get the chance to check them out on their tour starting next month I highly recommend it. "Straight" is their first release from their new album in 3 years and it's exactly what I'd expect from APTBS: maniacal, frantic, and perfectly noisy. Transfixation is out on February 17th.
5. MØ "New Year's Eve"
2014 was an awesome year for MØ with the release of No Mythologies To Follow, an album I've kept on heavy rotation. The Scandi-pop singer released "New Year's Eve" just in time for the new year, a sentimental slow song laced with melancholy, perfect for this time of season when we're dealing with the winter blues.
6. David Strange – "Aztec Corn"
David Strange's self-titled debut EP came out this week and "Aztec Corn" is an awesomely odd introduction into the psychedelic singer's style. The video (NSFW) was directed by model Charlotte Kemp Muhl (also from The Ghost of a Saber Tooth Tiger) and the song itself was recorded in Yoko Ono's home studio.
7. The Weeknd – "Earned It"
Abel Tesfaye aka The Weeknd just dropped "Earned It" – his song from the 50 Shades of Grey soundtrack. In typical Weeknd fashion it's the kind of slinky sexy song that immediately makes you want to makeout with someone cute. FYI – the video is completely NSFW. There are tons of butts. Ass everywhere.