Ilana Glazer and Abbi Jacobson are the two geniuses behind the web series turned beloved comedy show "Broad City." Currently on its 2nd season the half-hour show features the girls as 20-something best friends trying to navigate life together in Brooklyn. At the surface it's easy to want to compare them to any other female driven show but there's a genuineness that comes across in their raunchy, slapstick kind of humor that's different than what's been done before. Here's why everyone's falling in love with these two.
1. They're two down to earth, smart, and hilarious girls you want to be best friends with immediately. They aren't afraid to be vulnerable, messy, strong, or completely silly at times. Whether it's Ilana convincing Abbi to get out of work for the day or helping each other out in a sticky situation their friendship knows no bounds. They make you wish you could join them on their adventures.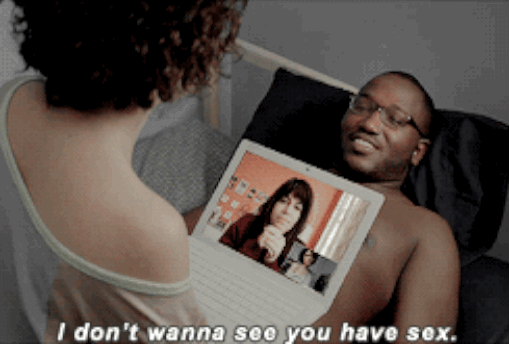 2. From the beginning of the first season Ilana's character immediately shows viewers she has no boundaries. We're introduced to Ilana when she's Skyping Abbi while having sex and in the same scene she tells the dude, Lincoln, she doesn't want to a put a label on their relationship. The show does an awesome job at crushing gender stereotypes and giving both Ilana and Abbi's characters emotional and sexual freedom rarely shown on television for women.
3. You can see yourself in their characters. While the girls do totally ridiculous stuff sometimes they have an ability to resonate with their audience because let's be real, we ALL do ridiculous things from time to time. They aren't afraid to reveal their character's flaws to give them emotional depth.
4. It's one of the best female friendships on television right now. You can tell they genuinely love each other. These aren't just two actresses playing a role, Ilana and Abbi are playing self-based characters of former versions of themselves. The two became best friends when they were both at Upright Citizen's Brigade, a comedy troupe known for being the stepping stone for Saturday Night Live stars like Amy Pohler.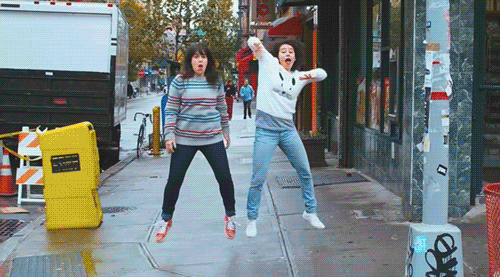 5. They never take themselves too seriously. Their absurd and gross body humor is one of the best parts of the show. Whether it's Ilana suffering through her seafood allergies to keep eating her favorite foods or Abbi making a total fool in front of her neighbor she's (not so) secretly crushing on, the girls love taking things to the extreme and pushing boundaries for the sake of comedy.