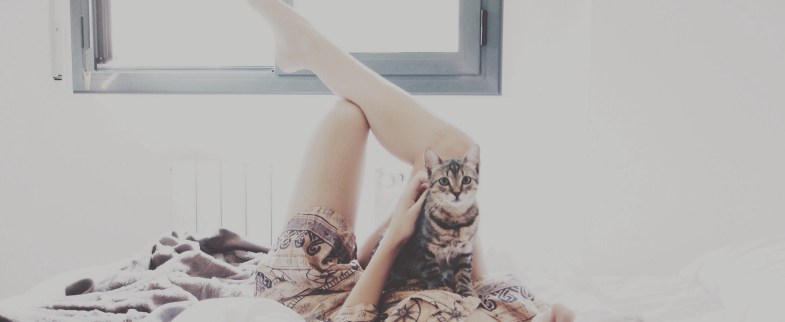 "Detachment means to have neither regrets for the past nor fears for the future; to let life takes its course without attempting to interfere with its movement and change, neither trying to prolong the stay of things pleasant nor to hasten the departure of things unpleasant. To do this is to move in time with life, to be in perfect accord with its changing music, and this is called Enlightenment. In short, it is to be detached from both past and future and to live in the eternal Now. For in truth neither past nor future have any existence apart from this Now; by themselves they are illusions. Life exists only at this very moment, and in this moment it is infinite and eternal. For the present moment is infinitely small; before we can measure it, it has gone, and yet it persists for ever."
Become What You Are is a collection of Watts' popular writing from the 1950s and it touches on the Taoist approach to living, the concept of enlightenment, detachment from the future and from the past, and overall this idea of understanding ourselves.
Watts' writing and philosophy isn't for everyone but it's a great read for anyone interested in challenging their beliefs and getting a crash course in Eastern philosophy and the way it relates to Western thinking. His writing is relatable, entertaining, and thought-provoking. Other awesome reads by Watts – The Way of Zen, The Book: On the Taboo Against Knowing Who You Are, The Wisdom of Insecurity.
"I need you to understand something. I wrote this for you. I wrote this for you and only you. Everyone else who reads it, doesn't get it. They may think they get it, but they don't. This is the sign you've been looking for. You were meant to read these words."
Iain Thomas is a writer and new media artist behind I Wrote This For You, a project started in 2007 with his photographer partner Jon Ellis, published in 2011. His work focuses on intimate communication in non-traditional forms. This project specifically is an exploration in combining words with emotion and photography, creating a truly hauntingly beautiful book. The four chapters; Sun, Moon, Stars, Rain, focus on beginnings and endings, life, love, and the shades within each.
"You cannot convince people to love you. This is an absolute rule. No one will ever give you love because you want him or her to give it. Real love moves freely in both directions. Don't waste your time on anything else."
Long before Cheryl Strayed was on Oprah's radar for Wild she was known anonymously as Dear Sugar, a beloved column over at The Rumpus. Tiny Beautiful Things is a collection of Cheryl's most important, thoughtful, and touching pieces of advice from that column. Even though she's giving advice to others her wisdom is incredibly relatable and inspires readers to look at their own life and relationships.
"I blame the Internet. Its inconsiderate inclusion of everything. Success is transparent and accessible, hanging down where it can tease but not touch us. We talk into these scratchy microphones and take extra photographs but I still feel like there are just SO MANY PEOPLE. Every day, 1,035.6 books are published; sixty-six million people update their status each morning. At night, aimlessly scrolling, I remind myself of elementary school murals. One person can make a difference! But the people asking me what I want to be when I grow up don't want me to make a poster anymore. They want me to fill out forms and hand them rectangular cards that say HELLO THIS IS WHAT I DO."
The Opposite of Loneliness is a collection of essays from Marina Keegan, a Yale grad considered a rare literary talent for her age, that died in a car crash in 2012. The title of the collection of essays is from her last published essay of the same name in The Yale Daily News that went viral at the same time her friends and family were grieving her loss. With her rich prose she's able to capture the true essence of this generation and both the anxiety and optimism of new grads.
"Thank You"
she whispered soft
like it may
blow away
with anything stronger
than a breathe,
"for fixing me."
"You,"
I sputtered out
like the first sound
of morning,
"were never
broken."
The story goes that photographer Tyler Knott Gregson was browsing an antique shop in Helena, Montana one day and stumbled upon an old typewriter. Using a page from a broken book he was buying for a couple of bucks he put the page in the typewriter and began writing a poem without thinking much about it. He immediately fell in love with the process of writing without being able to revise.
1000 poems and three years later Chasers of the Light is a poetry project spawned from that day that includes beautifully written little poems about the small glimpses in life and the truth and beauty behind a life spent chasing the light. It's a simple yet gorgeous little book – a must have for other writers, poets, visionaries, or anyone looking for a bit of inspiration.