This week I've been visiting my folks in Northern Indiana. I'm heading to Nicaragua on a one way ticket next month so I thought I'd hang with my mom and step-dad for a week since I won't see them for awhile.
My parents wanted to take me somewhere cool to make some memories but they just moved here from Texas so they still really don't know the area and there isn't much here anyway. Just a lot of corn.
They decided to take me to this Amish farm called Amish Acres. There's a large Amish community close to where my parents live. We see them sometimes on their horse and buggies and at McDonald's but we've never really had a chance to talk to anyone. We thought maybe at Amish Acres we could see how they live and get to know them better. So this is what happened.
We arrived at Amish Acres.
We saw some Amish chickens.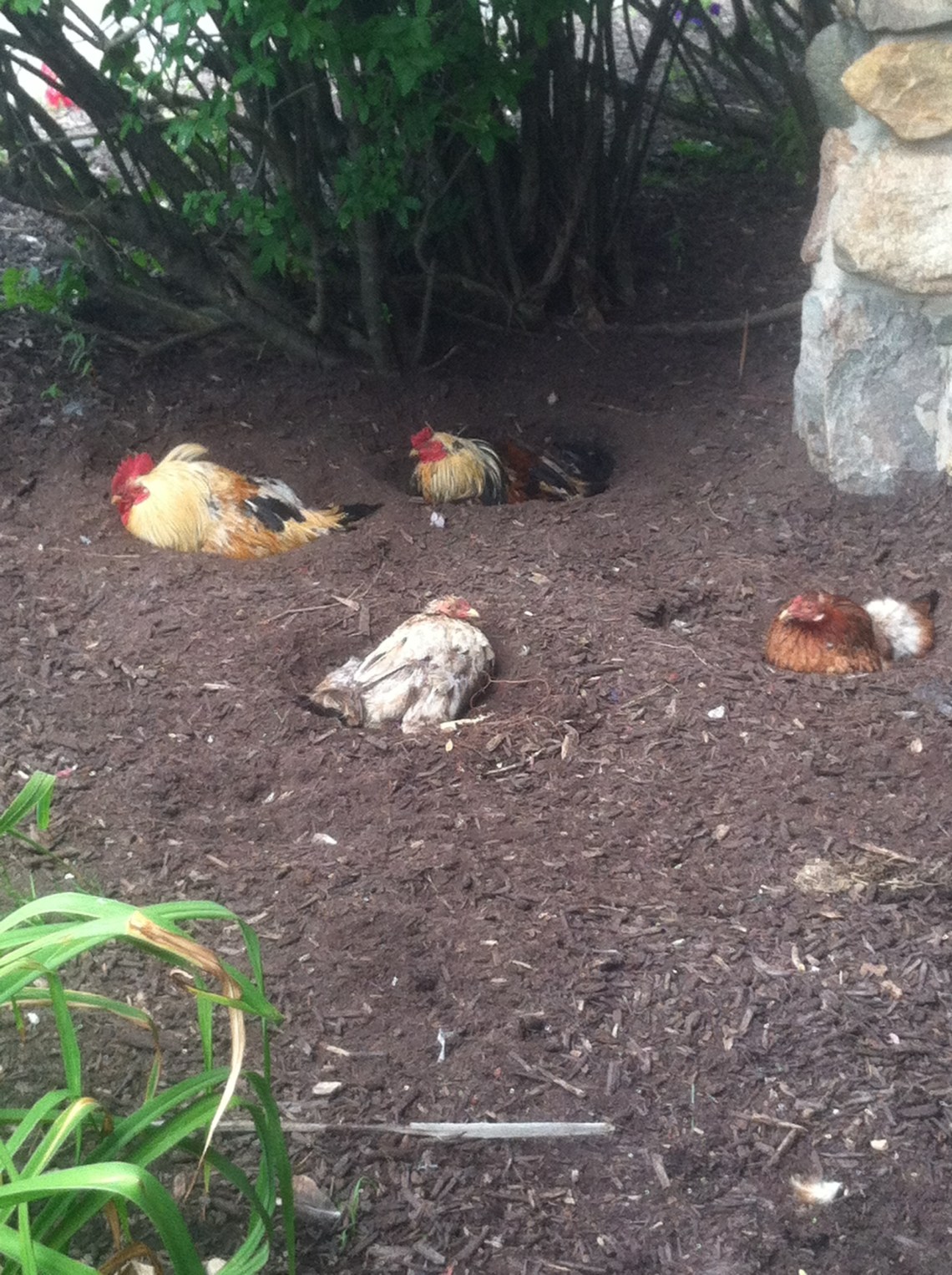 We went to the gift shop because it was the closest building to the entrance.

You could buy brooms. And dolls with no faces.

My parents said the gift shop was stupid and "just a bunch of junk" so we went outside to try and find some Amish people to talk to but uh…there weren't actually any Amish people. Anywhere.
The only Amish people were the people in the pictures on the walls.

Turns out Amish Acres is just a weird Indiana tourist trap with a gimmick.
We ate at the restaurant on site that offered a $20 per person famous "Thresher dinner" they're known for but it wasn't very good. After we got home I looked at reviews. Apparently the place has had a few complaints on Trip Advisor because the founder/CEO of the place commented himself about their reputation:
As founder/CEO of Amish Acres Historic Farm and Heritage Resort for nearly five decades, I take personally and seriously several recent Trip Adviser posts that have implied that Amish Acres Threshers Dinner does not live up to its reputation.

The Threshers Dinner menu hasn't changed in over four decades during which we have satisfied more than four million customers

Ruth Miller, our Amish cook, has been overseeing our food preparation for 26 years. Her sister Frieda has overseen bakery production for 18 years, and sister Kathy has managed the historical interpretation of the historic farm for 15 years. They are all proud of Amish Acres and what it stands for and give their best every day. We can't ask for more.

Another post suggests that Amish Acres discriminates against Latinos. That is completely untrue. Our staff includes Latino, African-American, Asian as well as Amish, employees. Amish Acres attracts guests and groups from around the world, has hosted Latino religious revivals and recently hosted our fifth annual Chinese family camp. Our farm tour scripts are available in Spanish, German, and Japanese. The Round Barn Theatre has produced Driving Miss Daisy, Aida, and Fame, all with racial overtones and inter-racial love affairs; and Lou Rawls has appeared on The Joseph Stein Stage, dedicated to the Jewish author of Fiddler on the Roof. Our mission statement specifically refers to our "purpose of increasing tolerance among people of different backgrounds…." This party may have not received the experience they were expecting, but being treated differently because of race is not in the cards at Amish Acres.

The Stahly-Nissley-Kuhns eighty acre farm from which Amish Acres has been created is listed in the National Register of Historic Places. For four decades Amish Acres has been developed as an historic restoration with the mission of interpreting the Amish lifestyle to the outside world. It is dedicated to maintaining the integrity of these plain people and their privacy. Possibly nowhere else in America is the preservation, restoration, and interpretation of the Amish lifestyle so diversely presented as at Amish Acres in Nappanee, Indiana.

All Trip Advisor comments are taken seriously and help us provide the experiences our guests expect.

Sincerely
Richard Pletcher
Founder/CEO
So there ARE Amish people at Amish Acres, apparently. I just didn't see any. While I understand they have a couple of tours you can take of the property there didn't really seem to be any chance to immerse yourself in the culture. Either way, I got this sweet ass post card because I buy post cards in every town or attraction I visit.
If you want a postcard from yours truly send me an email – koty@thoughtcatalog.com – and I'll send it to you.