Today I was feeling a little bit down. It was one of those days where you're not necessarily sad about one thing, it's just a culmination of recent events and moments that have you feeling melancholy. I thought about just staying in and binge watching Netflix but I knew doing that wouldn't make me feel any better so I decided to go out and do some of my favorite things to cheer myself up.
First I went to Walgreens and I bought a box of ice cream bars.
I ate one on the drive downtown while listening to Wu Tang. I'm seeing Method Man this fall on his "Meth Lab" tour and I'm pretty excited. The ice cream was really delicious.
There's a new record store that opened up recently that I decided to go to. Well, I guess they aren't new. They used to be in my neighborhood but they relocated and changed their name. They always have a good selection of music and music always makes me feel better.
I went into Satellite Records not really knowing what I was looking for. There was a dad dancing with his daughter to the music playing and it made me happy to see them enjoying the music together. After perusing the store for about half an hour I decided to buy 2 CDs to play in my car:
1. Foreigner's Greatest Hits
2. Cake – Pressure Chief
While I was wandering around I noticed this was sitting there.
I think this is really cool because we don't hear enough good news, ya know? Especially lately. This was exactly the kind of thing I wanted to see today and I like that there's people in my community putting this paper together.
After I grabbed a copy of Good News and bought my CDs I decided to grab coffee from the coffee shop next door.
I was hoping to run into someone I knew because there's usually always someone I recognize there but today it was pretty desolate. I grabbed a coffee to go and decided to get back in my car and head to the bookstore. I put on Foreigner's Greatest Hits and started driving.
The reason I bought this CD is because when I was growing up on my parents' farm my parents used to play Foreigner late at night in the greenhouse when they were planting seed flats. I hadn't heard Foreigner in a long time and was in the mood for a little nostalgia. I started listening to "Cold As Ice," which is obviously an incredible classic.
I started eating another ice cream bar on the way to the bookstore. Surprisingly it wasn't that melted from sitting in my car. While I was at a stop light an older man walking on the sidewalk heard the song playing and started singing along. We both laughed and I asked him if he wanted an ice cream bar but he said no. He said he was lactose intolerant and told me to have a good day. I changed the CD to Cake and thought it was sort of funny that "No Phone" was on there because it was pretty much my exact mood for the moment.
I got to the bookstore and immediately felt relieved and at home. You know how there's that quote from Almost Famous when Penny Lane says, "I always tell the girls, never take it seriously, if ya never take it seriously, ya never get hurt, ya never get hurt, ya always have fun, and if you ever get lonely, just go to the record store and visit your friends."
It's one of those quotes that's way over used and cliche at this point but that's how I feel about bookstores. Anytime I'm feeling down I can just go there and I feel okay again. I bought a magazine and a book.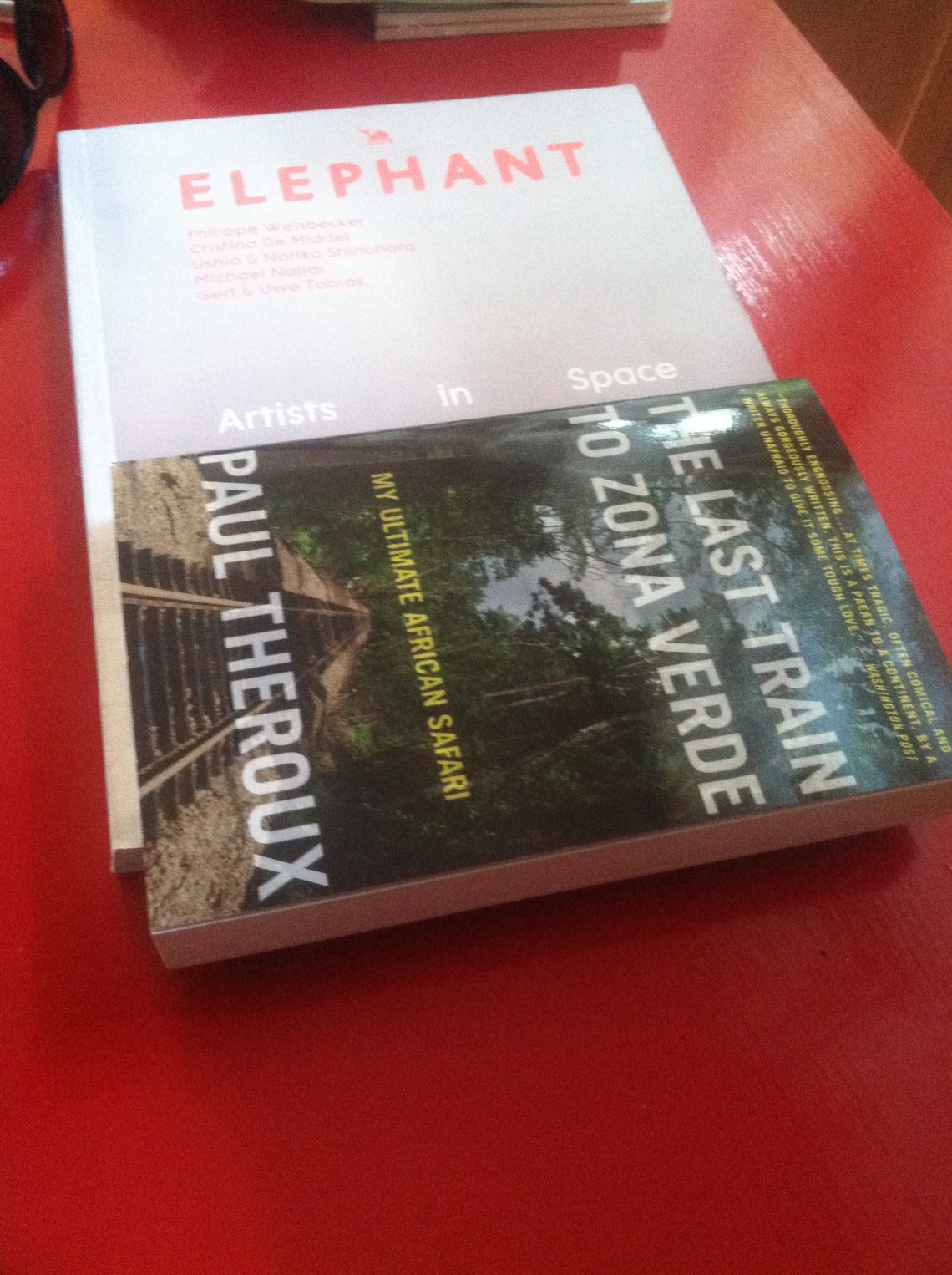 I went to the park to read my new book. It was one of those balmy late summer afternoons when everything feels a little hazy. I texted my friend Emily to see if she wanted to hang out. We agreed to meet up with Steve and Kristen for beers at our favorite bar. So that was my day and I feel a lot better now.