The Thought Catalog Times (Volume 01, Issue 02) is a LOVE FEST in printed format from your friends at Thought Catalog Books. In this issue, we feature a collection of writing about relationships, love, and dating from various perspectives. We learn that love is hard. Love is worth waiting for. Love is full of both exciting and routine moments as two people embark on a journey of commitment. Love is glorious when you finally leave your toothbrush at your partner's house for the first time. It can also be embarrassing and demoralizing when your partner forces you to shower and leave the house to see your friends. Love teaches us and asks us to grow. Explore all things LOVE with us in this beautiful issue.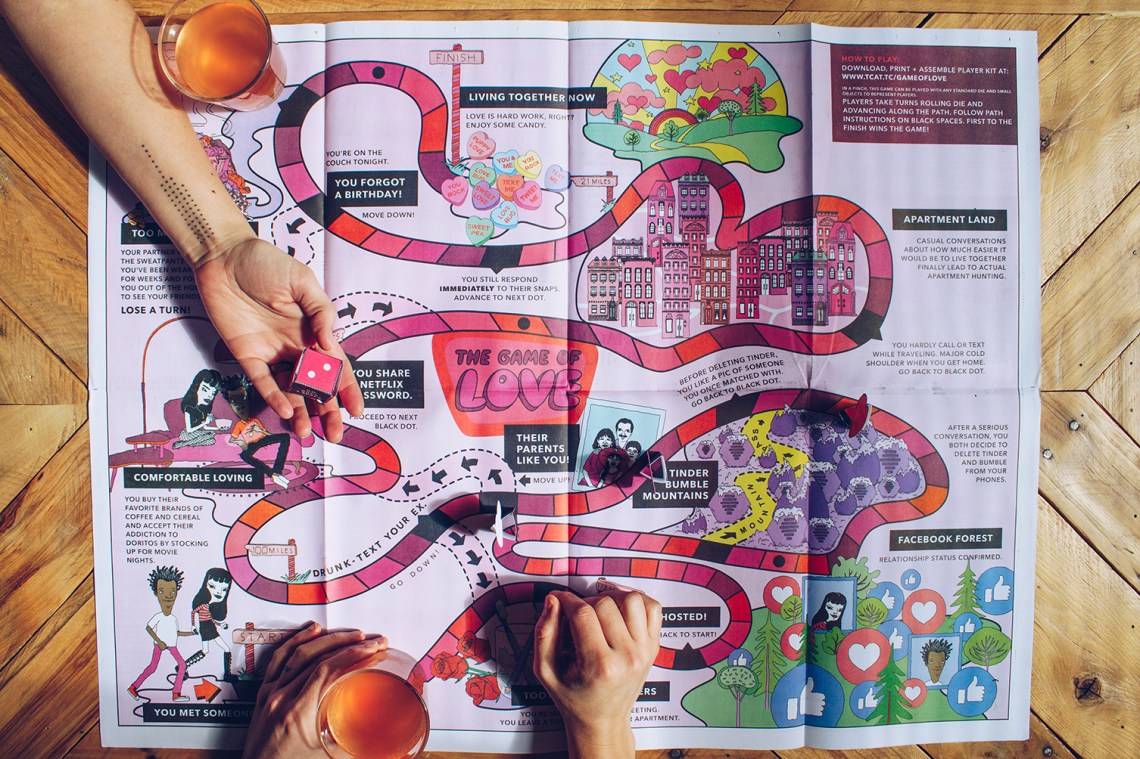 This issue folds out to reveal a hilarious board game called "The Game of Love." This multi-player game details the triumphs and pitfalls of falling in love in the digital age.
A copy of The Thought Catalog Times will ship out with every book order from Shop Catalog while supplies last.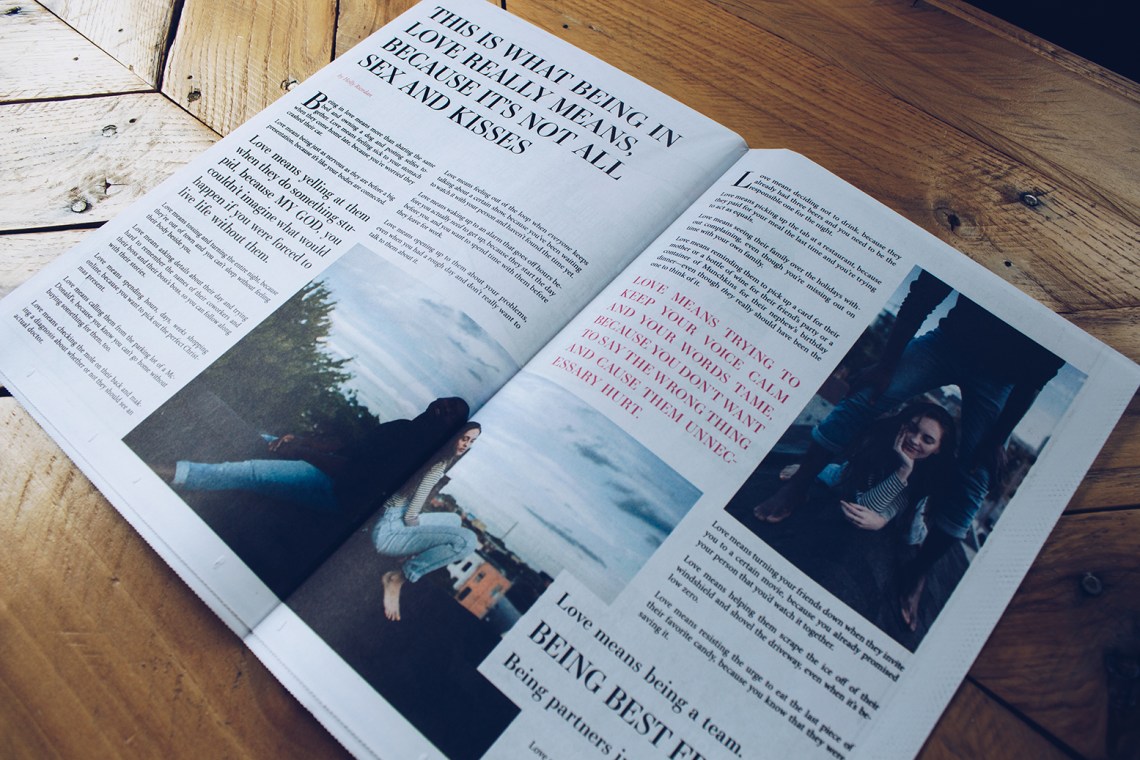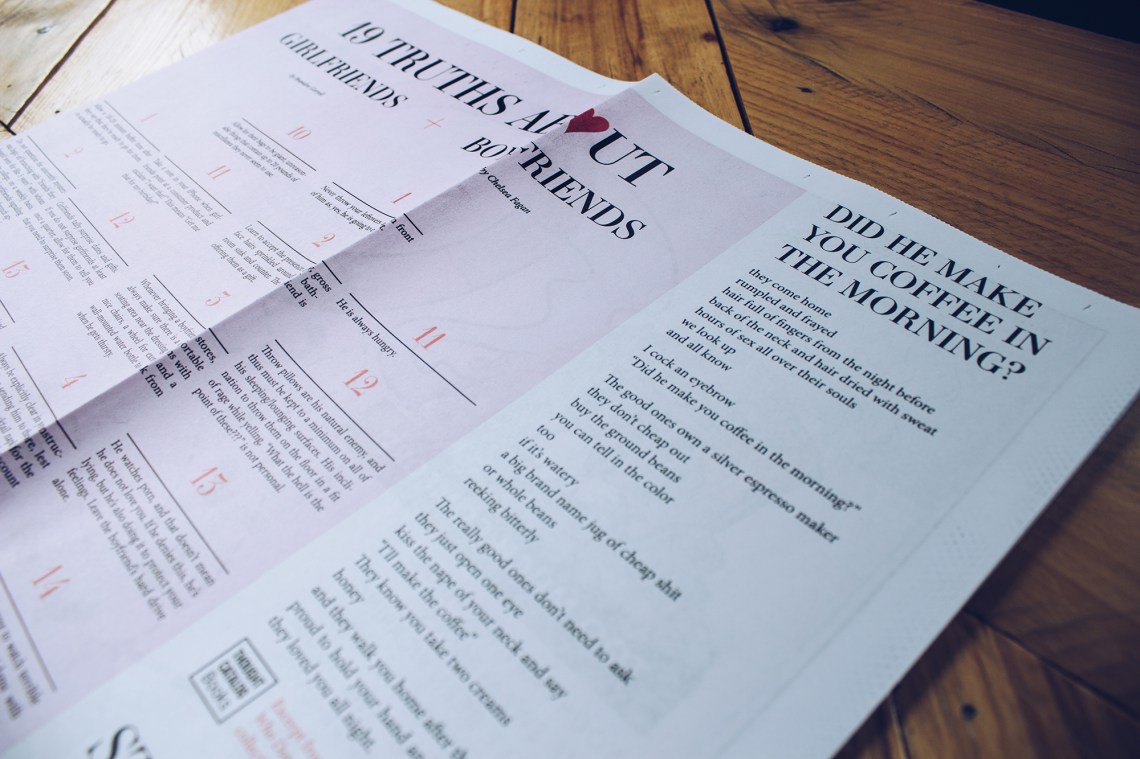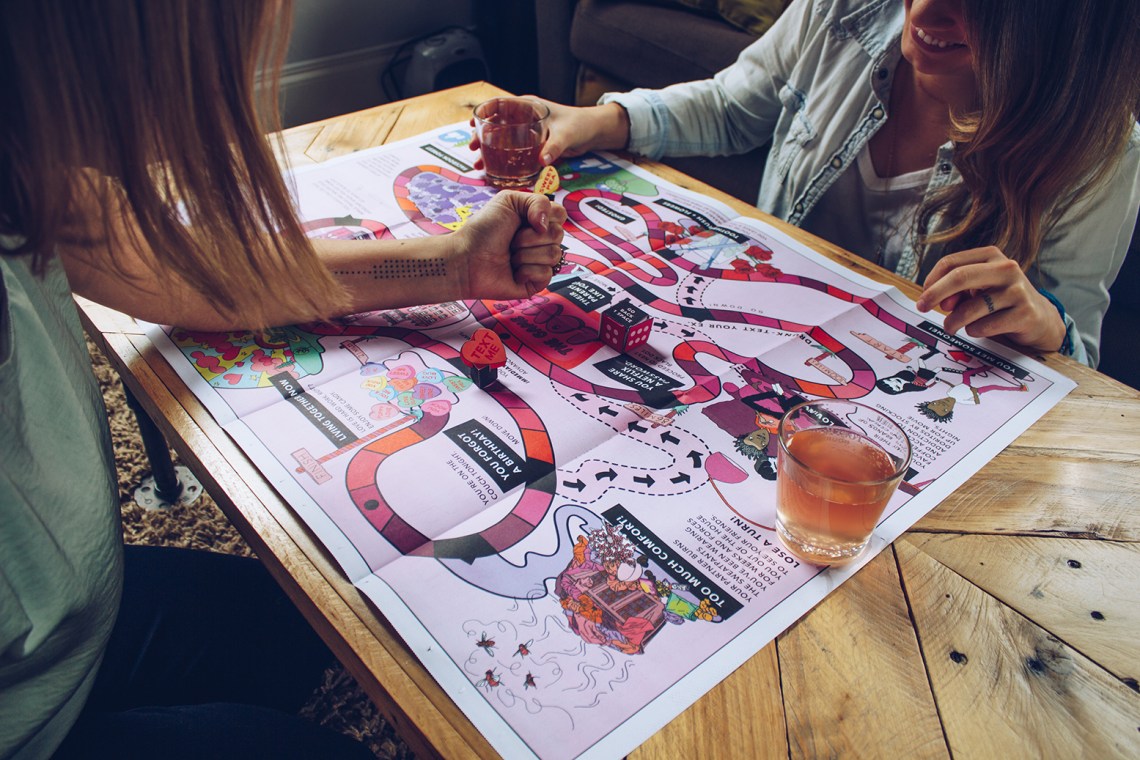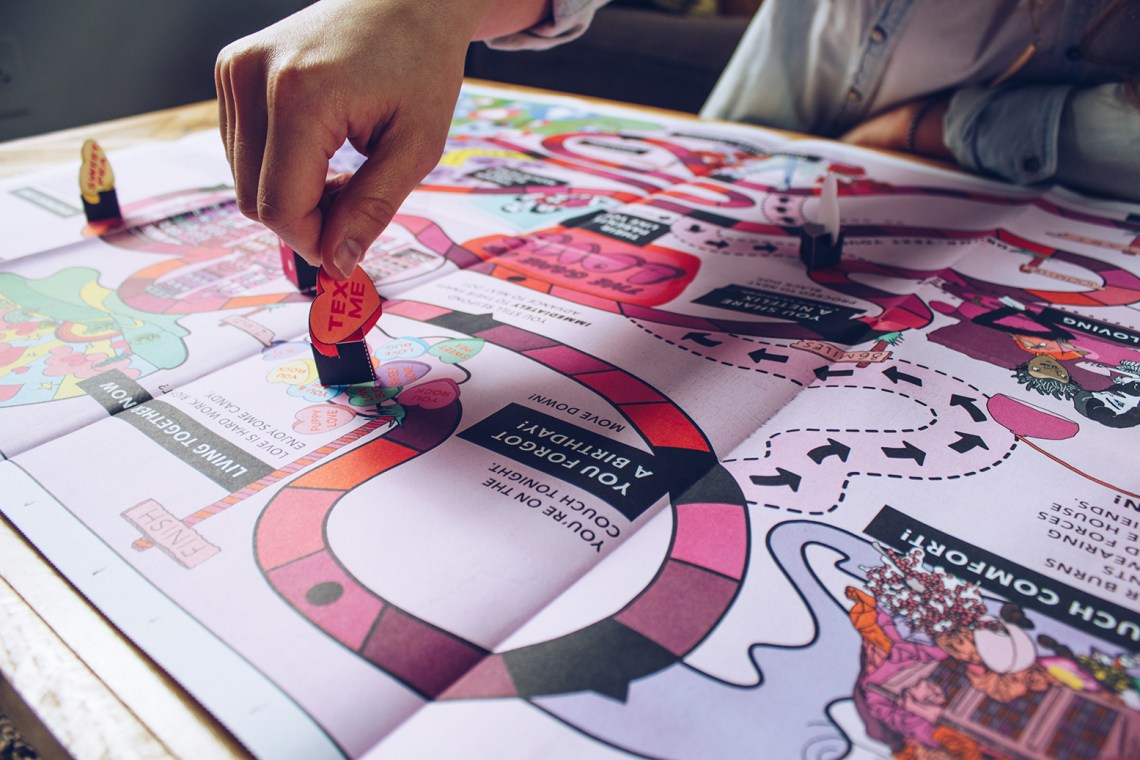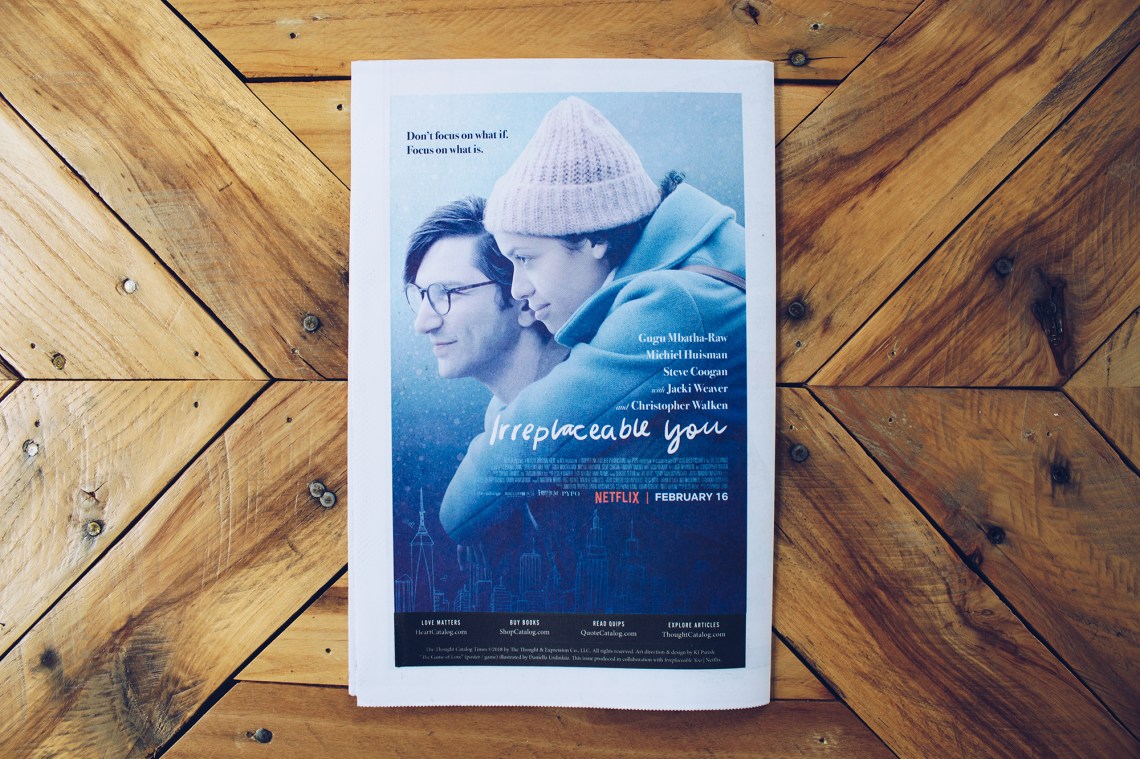 Get a free copy of The Thought Catalog Times with your purchase of All The Letters I Should Have Sent, a reflective collection of writing on the journey of love, heartbreak and renewal. Written by Rania Naim.