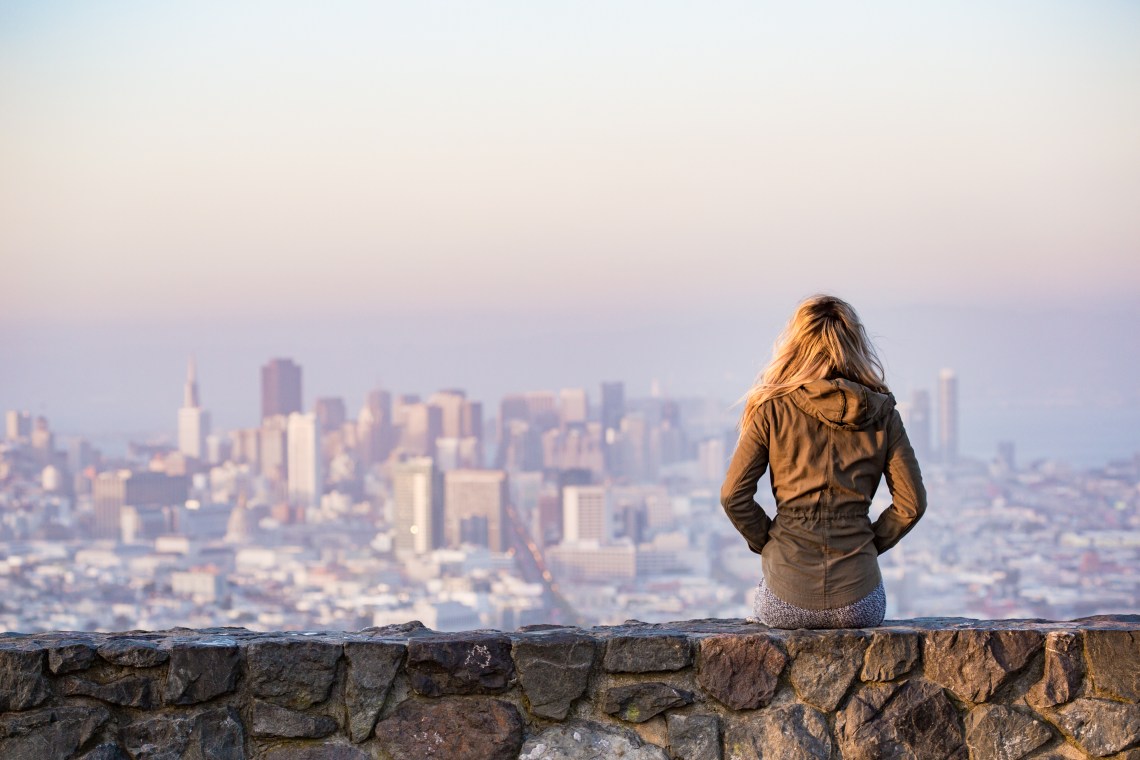 Have you just upped sticks and settled into a strange new city or town…all alone? I wonder how many things in life are equal parts magnificent and scary. Well, that may be a topic for another day. As for today, let's face what's before us. We've just packed up all we need to survive and plopped it down in a strange new land.
Odds are you're a dreamer, like me. You wonder what else is out there and you just have to get your hands in it from time to time. There might be the occasional three-day trip and, sometimes, there's the full-on move. The latter of these two is a giant pill to swallow. It sure can be lonesome from time to time. But, it can also be the greatest adventure your journal will ever see if you're willing to view it through the proper lens.
There are many ways to adapt to new settings. And, at the heart of it all, we must follow our instincts and do things that leave us feeling whole and at peace. But, I think the following five tips are universally true, no matter how, specifically, we go about them.
1. Become a regular.
I'm a fan of the coffee shop scene. Try to go around the same day/time, if you see it's busy enough. At one time in the not-too-distant future you might even be labeled as a local! And, switch that up from time to time. Maybe go for a Raspberry Martini every other week in a quaint little bar with major character.
2. Build a routine.
Whatever you do, build a routine. Actually pull out an old school pen and paper and jot down what might be a nice schedule for yourself. Maybe every Saturday you browse the local farmer's market. Maybe you force yourself out of bed each morning in time to go for a walk. It actually won't be so bland and boring, as you have nothing but new territory around you!
3. Don't give in.
Homesickness can be one of the worst ailments. It's nagging; it's a huge weight on the chest; and it zaps us of our ability to dance on with the rest of the dreamers. It's hard to see the stars when we're looking backwards over our shoulder. The appeal is going to be there to return home to friendly faces.
But, please, would you wait it out? Can we agree on the three month mark? …Have you ever had a three month relationship? In hindsight, that barely qualifies as a serious one. Think about the big picture here. Push through, or else you'll never really have known how this chapter was supposed to be written.
4. Remind yourself this is a gift.
Having a family is a gift. So is the freedom that comes in being a free bird. That super loud silence that keeps you up some nights… Your best friend and mother of three would relish in a smattering of those types of nights.
5. Explore!
Be a tourist! And, after you've explored the major hotspots in your new town, explore some more! Cough up the money to traipse through a local museum. Take a quiet stroll through the local park or Main Street or art gallery. Pick a small gallery, and they're likely to remember you.
Just don't come and go and only have ever been an acquaintance to your new city or town. Give it a fair shake. Whenever someone or something is full of complexity and layers, it takes time to sort through it all.
Okay. Here comes the fine print.…There were so many moments, alone, in my new city, where I didn't even realize I was, quite literally, sitting with my chin in my hand feeling sorry for myself. Poor me. I'm home alone while it sounds like everyone else in my apartment complex is laughing their way in pairs to the front door. Poor me. I have to make three trips up my third floor walkup with the groceries while others do it together in a snap.
At some point, I always "come to" in the midst of those thoughts, though. It's then that I remind myself, quite deliberately, that this chapter is a gift. It's meant to be a happy one. Untethered to the compromises and occasional demands that pairing-off brings, it's fun knowing you can wake up at dawn, go for a stroll on the beach, text some shots of that to your friends (wherever they may be), and start your day your way.