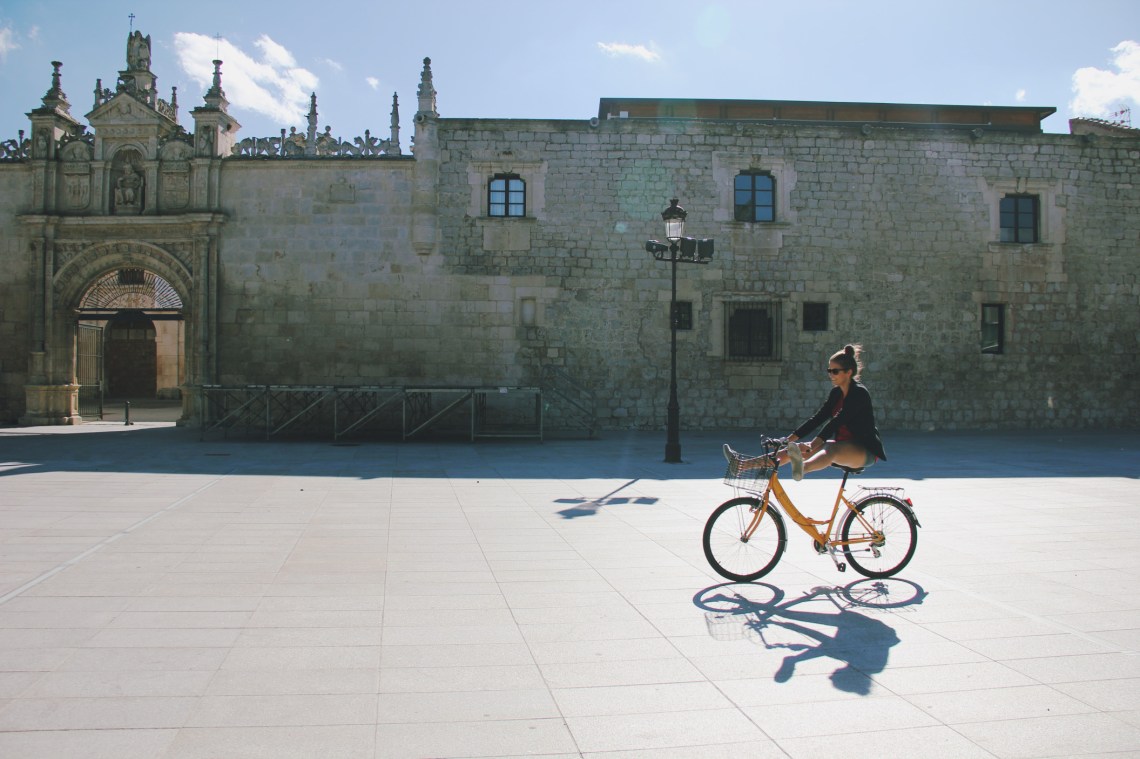 Someone recently asked me what they should give a traveler as a gift. As a traveler myself, I had a lot of suggestions!
For true travelers, traveling is far from simply being a vacation. Travelers travel to get out of their comfort zone and get a feel of what it's like to live in the country they are visiting. They try to immerse themselves in the culture and learn as much as they can. Every travel lover can always use things that will allow them to make the most out of their travels. Here some gift ideas that they will surely appreciate.
1. A travel experience
Travelers travel to experience things, so one of the best gifts you can give them is the gift of being able to have an experience they will never forget. For example, with a Tinggly gift voucher, you can get them a James Bond Sightseeing Experience in Thailand, A Gondola ride in Venice, an adventure on the Amazon river in Brazil, or choose from hundreds of other neat excursions. You can even help them experience something in their own city.
2. Language lessons or language books
Travelers love to get immersed in the culture of the country they are visiting. Mixing with the locals and getting to know their lifestyles is a must. What better way to prepare them for this than helping them learn a new language? Check with language schools in your area for classes. Classes are a fun way for people to learn as they can meet others and practice with them. For those who are always on the move, language books are great as they can carry them with them everywhere.
3. Travel writing courses
Many travelers enjoy writing a travel journal or a travel blog to record their travels. Travel writing allows the writer to transverse their journey onto paper, or computer screens. Readers can follow them along their journeys and feel like they themselves are trekking through the narrow cobblestone streets of Barcelona or along the pristine waters as they explore the exotic jungle mountains in the Philippines. Travel writing requires the writer to write descriptively with an edge of adventure that makes the story irresistible to the audience. Some colleges may offer travel writing classes, in which the traveler can meet others who share the same passion for travel storytelling. Travel writing classes are also offered online, and MatadorU has some great ones.
4. Dance classes
Dancer Chuck Davis once said "To understand the culture, study the dance. To understand the dance, study the people." Travelers travel to absorb as much culture as possible. Those who like to dance might want to check out a flamenco dancing event in Spain, party at a salsa club in Puerto Rico, or dance to bhangra beats in India. Some travelers may appreciate dance classes before they depart, so they can impress the locals. Or better yet, why not get them a dance class in the country they will be traveling to? You might be able to find some on sites like Meetup or trip4real, which offer activities and workshops guided by locals.
5. A scratch map
Travelers love maps and constantly dream of the next country they can mark as visited on a world map. A scratch-map allows them to record their travels by scratching off the places they have been to. They can then hang it up on their wall as a reminder of what they have experienced and that there are many more countries, languages, foods and cultures for them to explore. They are available on Scratchmap.org. You can search for Scratch Map on Amazon and you'll have a choice of different types of scratch maps.
6. An anti-theft purse, backpack or wallet
Pickpocketers are everywhere, and tourists are a pickpocket's dream. The NYPD gets 3000 reports of pickpocket cases every month just in New York City. Anti-theft bags are made for those who wish to enjoy their travels and not worry about losing their belongings. These bags are slashproof; if someone tries to cut the bag strap, or even slash the bag itself, it won't work because these bags/straps are lined with steel mesh. A few other features include compartments and zippers that lock, which makes it make it harder for thieves to sneak around and open them in seconds, and security hooks. Most will include Radio-Frequency Identification (RFID)-safe pockets and materials, which protect documents that contain RFID chips containing valuable information from being read, such as credit cards and passports. Pacsafe has a variety of anti-theft accessories and even does giveaways.
7. A rugged USB key
During any adventure no matter how big or small it is, something unexpected can happen. Those who carry data, files and photos with them on-the-go shouldn't have to let disasters ruin their documents or memories. LaCie has created a rugged USB key that is drop-resistant – by100 meters. It can also protect your data in extreme cold weather, or in the scorching heat; trekkers heading to Antarctica or to the Sahara dessert don't need to worry about their key not functioning due to weather. It is also dust and water resistant, and is ultra-secure with AES 256-bit encryption technology.
8. A travel hammock
A travel hammock is perfect for campers, backpackers or beach-goers who enjoy taking the time to absorb nature. Eagles Nest Outfitters Inc. makes hammocks that can be folded to fit into something as small as a purse! Furthermore, once the traveller returns home, they can always put the hammock up in their yard or in their homes and pretend they are still on vacation.
9. A photo book gift voucher
Give the gift of memories and allow the traveller to make a photo book with the best pictures they have taken during their travels. Photo books make for great coffee table icebreakers and conversation starters, and allows anyone to experience the journey through pictures.
10. A travel laundry bag
Travel laundry bags are compact and often expandable. It is the perfect gift any type of traveler. They are more environmentally friendly than plastic bags, are easier to carry, and are much more stylish! These are easy to find, particularly on Amazon.
11. A travel stub diary
Travel keepsakes make for great memories, and something interesting-looking to show friends and family. Travelers often save memorabilia from places they've been to – the entry ticket to Le Louvre, the one day hop-on / hop-off pass to explore Paris, the ticket to A Midsummer Night's Dream at the Globe Theatre, boarding passes, metro transfers, you name it, they keep everything. A travel stub diary allows them to souvenir book with those keepsakes. They simply need to slide them into the clear protective sleeves. There's even space to write if they want jot down notes, dates and stories. UncommonGoods offers a nice and inexpensive one.
12. A packable jacket
Sometimes while traveling, it can feel like you're experiencing a few seasons in one short trip, especially if you're exploring different cities. It's always safe to have a jacket in case the temperature drops. Uniqlo has some ultra light and packable down jackets that would be perfect for those set to explore in cooler climates.
13. Portable charger
Not the most unique item, but definitely one that can't go wrong. One of the worse things that can happen during a trip is having your phone or camera's battery die in the middle of a once-in-a lifetime excursion. Sometimes on trips, people can spend days without coming across a place to plug in and recharge their phones, cameras, tablets or computers. That being said, travelers can never have enough portable chargers – especially if one breaks or gets stolen.