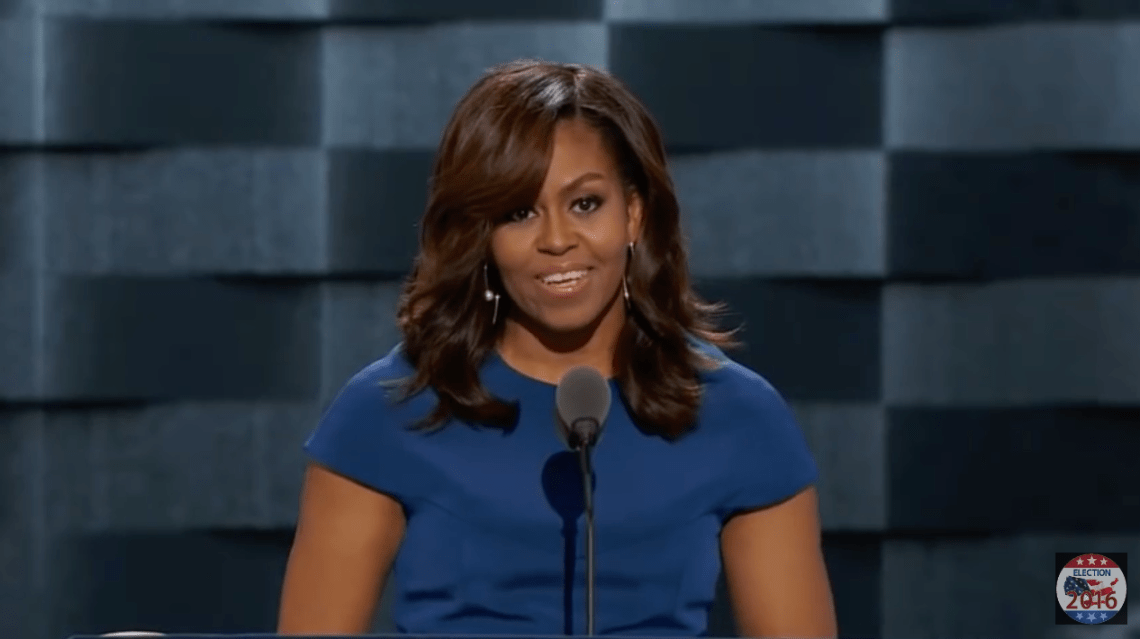 1. 
"You may not always have a comfortable life and you will not always be able to solve all of the world's problems at once but don't ever underestimate the importance you can have because history has shown us that courage can be contagious and hope can take on a life of its own."
2. 
"One of the lessons that I grew up with was to always stay true to yourself and never let what somebody else says distract you from your goals."
3. 
"I am an example of what is possible when girls from the very beginning of their lives are loved and nurtured by people around them. I was surrounded by extraordinary women in my life who taught me about quiet strength and dignity."
4. 
"When I hear about negative and false attacks, I really don't invest any energy in them, because I know who I am."
5. 
"We learned about dignity and decency – that how hard you work matters more than how much you make, that helping others means more than just getting ahead yourself."
6. 
"Success is only meaningful and enjoyable if it feels like your own."
7. 
"Do not bring people in your life who weigh you down. And trust your instincts… good relationships feel good. They feel right. They don't hurt. They're not painful. That's not just with somebody you want to marry, but it's with the friends that you choose. It's with the people you surround yourselves with."
8. 
"Success doesn't count unless you earn it fair and square."
9. 
"We should always have three friends in our lives-one who walks ahead who we look up to and follow; one who walks beside us, who is with us every step of our journey; and then, one who we reach back for and bring along after we've cleared the way."
10. 
"Strong men don't need to put down women to feel powerful."
11. 
"It's easier to hold onto your own stereotypes and misconceptions, it makes you feel justified in your own ignorance. That's America. So the challenge for us is, are we ready for change?"
12. 
"Women in particular need to keep an eye on their physical and mental health, because if we're scurrying to and from appointments and errands, we don't have a lot of time to take care of ourselves. We need to do a better job of putting ourselves higher on our own 'to do' list."
13. 
"Choose people who lift you up."
14. 
"Barack and I were both raised by families who didn't have much in the way of money or material possessions but who had given us something far more valuable – their unconditional love, their unflinching sacrifice, and the chance to go places they had never imagined for themselves."
15. 
"You can't make decisions based on fear and the possibility of what might happen."
16. 
"Just do what works for you, because there will always be someone who thinks differently."