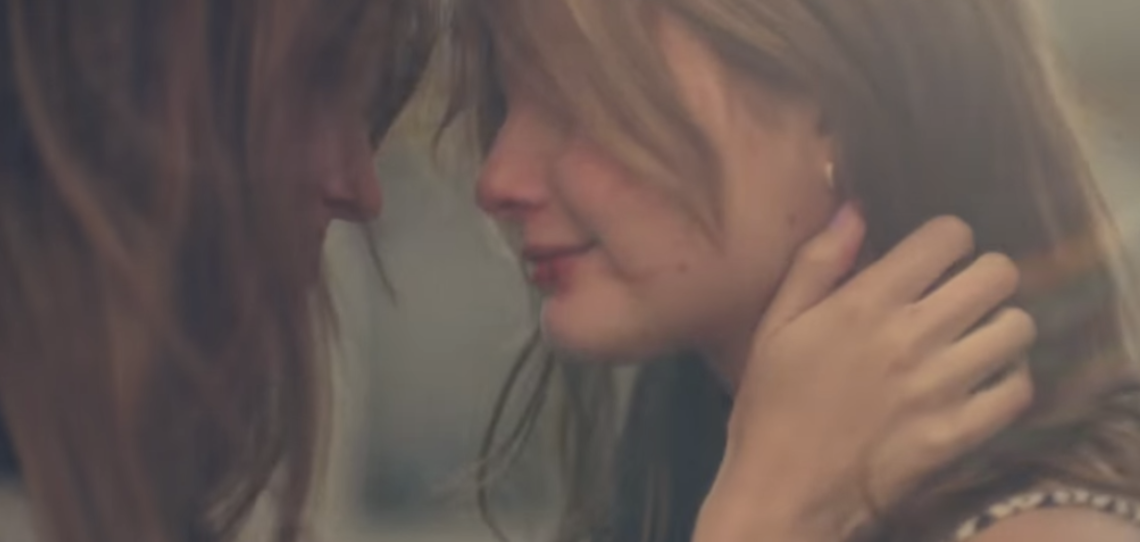 Last month, singer Hayley Kiyoko released a video for her song "Girls Like Girls" starring Stefanie Scott and Kelsey Chow. The video is about a young woman who has feelings for her best friend and is simultaneously dealing with the fact that her best friend has a boyfriend.

In an interview with AfterEllen, Kiyoko said that, "When it came to shooting a video for it, I knew I really wanted to do something special and really take it to the next level as far as really connecting and utilizing the song to really connect with people and to try and change their perspective on this kind of topic."
A cool aspect of the video is that both Scott and Chow are former Disney stars, with Scott previously starring as a main character on the Disney Channel original series A.N.T. Farm and Chow starring as Mikayla on the Disney XD series Pair of Kings. It's refreshing to see two notable former Disney stars making a heartfelt LGBT video, as it's probably comforting to many young girls who are questioning their sexual orientation. This video gives them the chance to see recognizable faces that will remind them that they're not alone.
It's made a big splash on Tumblr so far, and has even spawned its own fan account dedicated solely to the video. Hopefully it will continue to inspire a message of love and acceptance in the months to come.