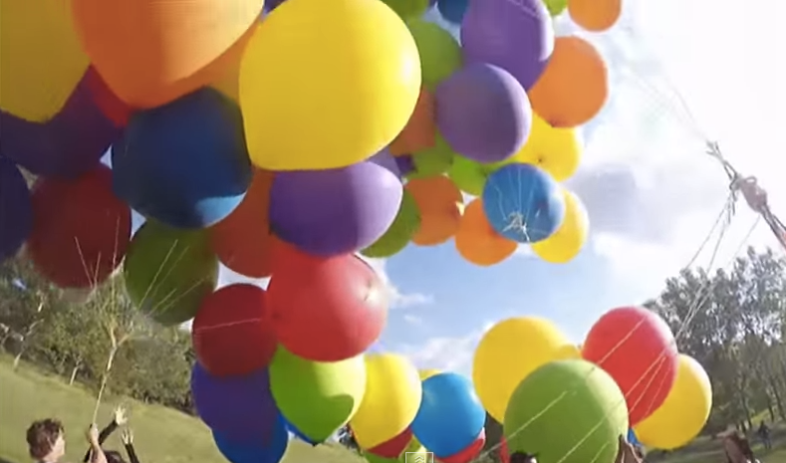 Contrary to the beginning of the movie Up, this video will probably just make you laugh, as opposed to tearing out your soul.
On Sunday, July 5th, a Canadian man attached more than 100 helium balloons to a lawn chair and used it to fly over the city of Calgary. The "culprit" – Daniel Boria – eventually jumped out of the chair when he reached the downtown area and parachuted to the ground, where he was arrested with one count of mischief.
Check out the video below if you're in need of some plain old goofiness (and maybe stupidity) to lighten your day.