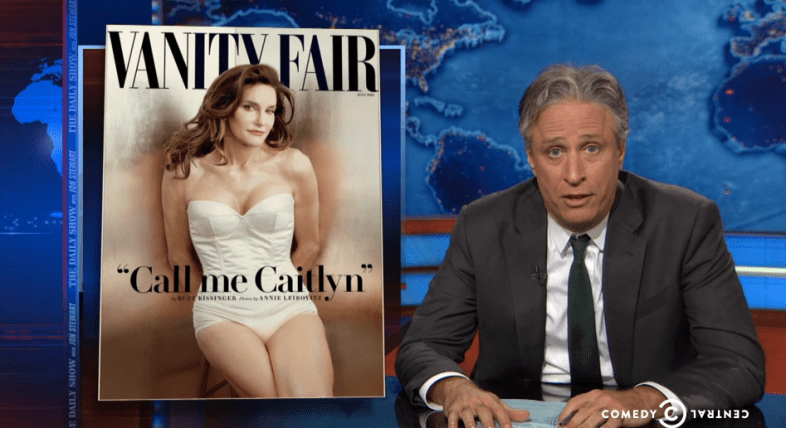 In a segment titled "Brave New Girl," Jon Stewart joined – or rather, mocked – the media in the discussion of Caitlyn Jenner and her recent transition.
Although he appeared to be pleasantly surprised by the media's accepting response, he also pointed out the hypocrisy of it. As he phrased it, "It's really heartening to see that everyone is willing to not only accept Caitlyn Jenner as a woman, but to waste no time in treating her like a woman." The show then cut immediately to various clips of people discussing her appearance, her body, and her overall image.
Jon hilariously joked that, while Caitlyn was a man, we could talk about her athleticism, her business ventures, etc. But, now that she is a woman, her "looks are really the only thing we care about." Check out the clip below for the full hilarious segment.