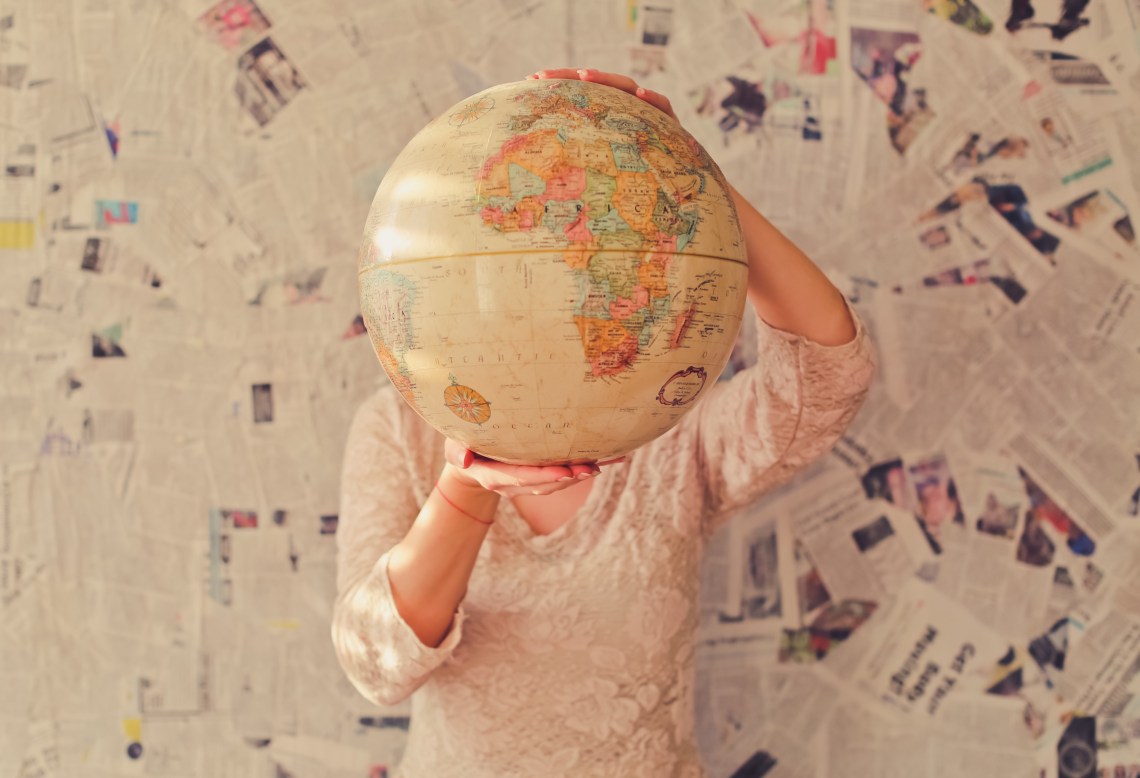 I don't travel through any type of program. My parents do not give me money to travel. I don't have a sugar daddy. There are no travel agents or booking companies that are on standby. I just travel by myself.
(Edit: any way of travel is good travel).
Ahhhhh, yes. The question I receive numerous times on the daily.
"How do you do all of this?"
First and foremost, I have learned and still continue to learn "how to travel" every time I step foot somewhere rather than my home state Michigan.
$$$: So basically….I work at a restaurant. And I work there a lot. I save my money. This is the most important thing I can tell you, folks. Spending your money on NEEDS not WANTS. You won't see me in the Starbucks drive-thru every morning waiting on a Java Chip Frappe to wake me up. You won't catch me at Applebees for half-off appetizers every Friday night. I don't go shopping all of the time. I. Am. Cheap. As. Hell. Don't get me wrong – I go out and have fun sometimes. Just do it wisely. If I do that – I'll probably pick up an extra shift that week or next. Learning to be a minimalist and learning how to save money is the first step to traveling. Because if you don't have money… you can't buy that first plane ticket.
— How my mind works: "$32 for a cute shirt? Do I need that? No. $32 is a week of accommodation in Thailand. I'm fine." Self-control….holla!
Flights: Speaking of plane tickets…..those can be expensive. My secret weapon for flights is using Skyscanner. There CAN be some tricks to booking your flight – which I have found to be true quite often. Booking your ticket on a Tuesday afternoon around 7 weeks before your trip can typically give you the best price. Of course this isn't always the case….but it does work a lot. Sign up for e-mail alerts and check your flights daily. Sometimes you'll find the prices drop dramatically one day – just book it. I'm someone who does a lot of things last minute and I never really have issues with it, either. Meh.
Accomodation: This. This. This. This is my #1 money saver, okay? How do I afford traveling? I never stay in a hotel. You heard it here first. I either…
1. Couchsurf, which is free and life-changing. I love staying with locals because they are always INCREDIBLE people/families and I LOVE being able to live day-to-day like a local. There's nothing quite like it. I still talk to all of my Couchsurfing hosts except like…..one. Good people, good people.
2. Stay in a hostel, which is so disgustingly cheap in so many countries. I typically lean towards using HostelWorld for booking my hostels because it's easy to use, has all the information you need, and it's safe/reliable. Example: The photo below is a hostel that I stayed at in Indonesia for almost $6 a night. Yeah…..SIX DOLLARS. I usually stay in the largest mixed room because it's cheapest. They have female/male only dorms, mixed dorms, or you can rent out your own room. The more people in the room – the cheaper. I've stayed in hostel rooms with 20+ people but most tend to have 6-10 beds on average.
3. Volunteering is another super awesome way to travel. The two websites I use are WWOOF or typically I like to use WorkAway. In most cases, you will work for ___ hours a week doing some odd job wherever you find yourself – and instead of getting paid, you receive free accommodation and SOMETIMES free meals. You can do some really cool jobs and learn how to live a more sustainable lifestyle doing this. Highly recommend.
4. AirBnB is an option that I sometimes use if I want to be alone or have a "luxurious" night somewhere. I rarely use AirBnB because I'd rather stay with people – and I'll never book a room that is more than like $25-$30 a night. That's too much for a night, haha.
Food: This depends on where I am, I suppose. But basically – I don't go out to restaurants for every meal. I tend to lean towards accommodation that offers a free breakfast. That's always nice. If I'm not receiving meals, depending on my location, I still tend to eat for super cheap. If I'm in Europe, for example, I'll stop into a grocery store and pick up bread/meat/cheese/fruit/veggies for cheap and that'll hold me over for a couple days. Cook your own food. Always look for hostels with kitchens! If I'm in Asia, it's harder for me to find grocery stores and places to cook. What isn't hard to find, however, is street food. And this isn't nasty, unhealthy, street food. This is authentic rice, meat, and veggies that I can become full off of for less than $5. I also tend to eat a lot of fruit when I travel because fruit is primarily cheap everywhere and I could consume fruit for the rest of my life. I do go out to a restaurant every now and then, especially in cheap countries. I like to go out with people I meet in hostels and my couchsurfing hosts. Just be smart about it.
Shopping? Souvenirs? Yes, of course I do some shopping when I travel. Nothing extreme. I'll pick up souvenirs for my parents and my closest friends. I don't have a lot of room in my backpack and I don't buy anything heavy because I have to carry that thing on my back for hours at a time sometimes….so not havin' that. But clothes that I can fold up and little knick-knacks are always good options.
Activities: This is what I spend the most money on when traveling – but it's always worth it. Things like skydiving, scuba diving, paragliding, riding on a gondola in Venice, swimming with sharks, etc… I have ideas on activities that I want to do in certain cities/countries and I always try to allow myself to do them. If that means I have to pick up extra shifts at work or maybe I don't eat dinner for two days so be it.
Misc: TREAT YOSELF……wisely. I'll buy a dessert and I'll go out and have drinks with people I meet along the way. If I go to Madrid, Spain….you know I'm going to invest in some amazing churros and if I'm in Paris you know I'm going to indulge on some Nutella/Strawberry crepes. And yeah, I'm going to throw back a couple 75¢ beers in Asia with people I meet at my hostel. Also: in some countries you can get full body massages for like $20. Life's too short. TREAT YOSELF. Just don't be stupid.
Hopefully this blog post helped answer your questions – and hopefully it inspires you and made you realize that traveling the world is SO possible. If you want it – go get it.