Robert Alton Harris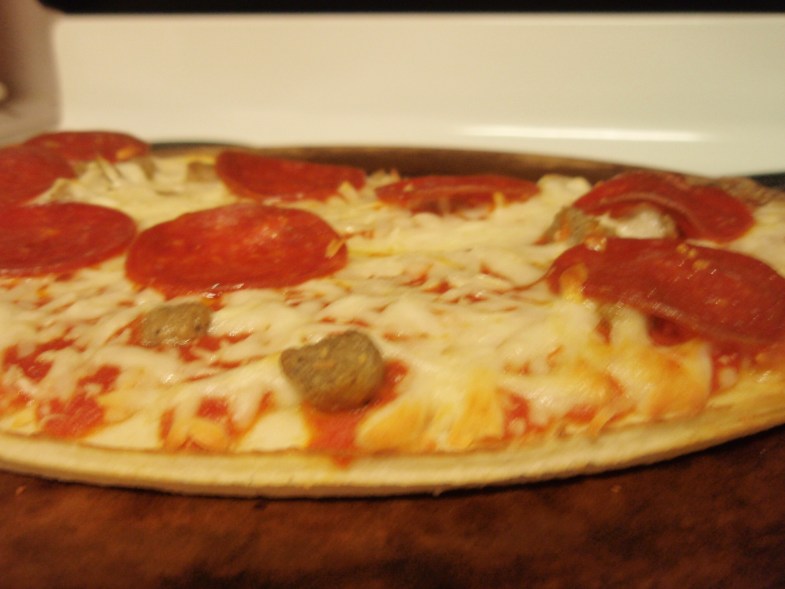 Robert Alton Harris was convicted of kidnapping and murdering two teenage boys with the assistance of his brother in 1978. After a series of rejected appeals, Harris was executed by gas chamber at the San Quentin State Prison in 1992. His execution was the first in over 25 years in the state of California.
For his last meal, he asked for a 21-piece bucket of Kentucky Fried Chicken, two large Domino's pizzas (no anchovies), a bag of jelly beans, a six-pack of Pepsi, and a pack of Camel cigarettes. Instead of Dominos, he was given Tombstone pizzas as per Vernell Crittendon's (a prison guard who oversaw death row) orders.
Bruno Richard Hauptmann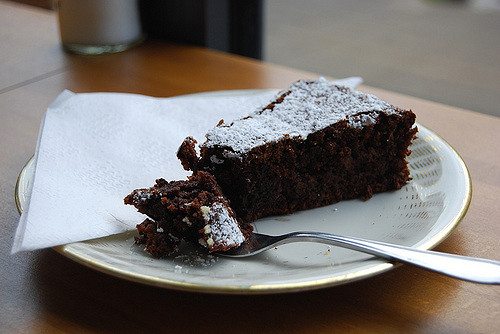 Bruno Richard Hauptmann was convicted for kidnapping and murdering the 20-month-old son of famed aviator Charles Lindbergh in 1932. After kidnapping the infant and demanding a ransom of $50,000 (which was delivered) the body of the baby was found in the woods 2 months after the kidnapping. Some have theorized the infant's death was accidental. After a trial for what was dubbed "The Crime of the Century", several appeals, and even two stays of execution while the case was reviewed, Hauptmann was executed by the electric chair at the New Jersey State Prison in 1936. In his final words he still maintained his innocence.
His last meal consisted of celery, olives, chicken, french fries, buttered peas, cherries, and a slice of cake.
Arthur Lucas and Ronald Turpin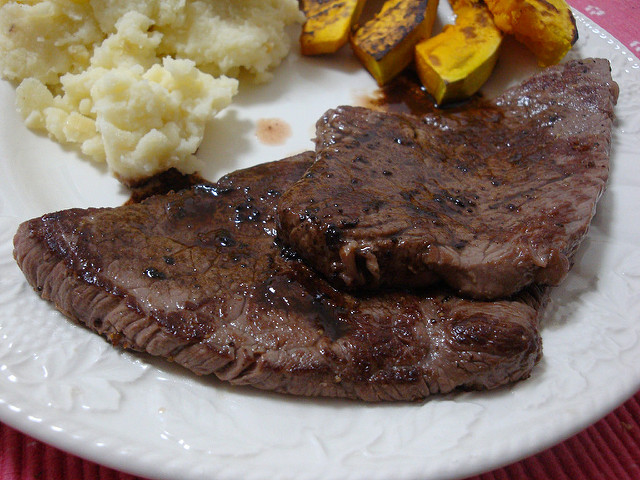 Arthur Lucas and Ronald Turpin were the last two executions to ever be carried out in the country of Canada. Turpin was convicted of murdering a police officer while fleeing the scene of a robbery, while Lucas was convicted of murdering a police informant. Both men were executed by hanging in 1962. Capitol punishment was removed from the Canadian Criminal Code in 1976.
For their last meal both men were served steak, potatoes, vegetables, and pie.
Velma Barfield
Margie Velma Barfield was convicted of killing Rowland Stuart Taylor by arsenic poisoning in 1978. Post-conviction, Barfield confessed to killing her mother Lillian as well as 3 other elderly patients she had been working as a caretaker for. Barfield would poison her victims with arsenic based rat poison and claim to be nursing them back to health. During her stay on death row, Barfield became a devout Christian. She spent her time in prison ministering to other prisoners and received acclaim from several televangelists, including Billy Graham. She was the first women to be executed by lethal injection in 1984.
Velma Barfield's last meal consisted of a bag of Cheez Doodles and a 12 oz. can of Coke.
Joe Arridy
Joe Arridy was a mentally disabled 23-year-old falsely accused and convicted of the rape and murder of a 15-year-old schoolgirl. Despite numerous appeals and pleas of innocent by insanity (Arridy's IQ was allegedly in the 40s), Arridy was executed by gas chamber in 1939. After research was released that showed Arridy was likely not even in Pueblo, Colorado at the time of the crime and was coerced into giving a confession, he was posthumously pardoned 72 years after his death in 2011.
For his last meal, Arridy asked for ice cream.
Thomas J. Grasso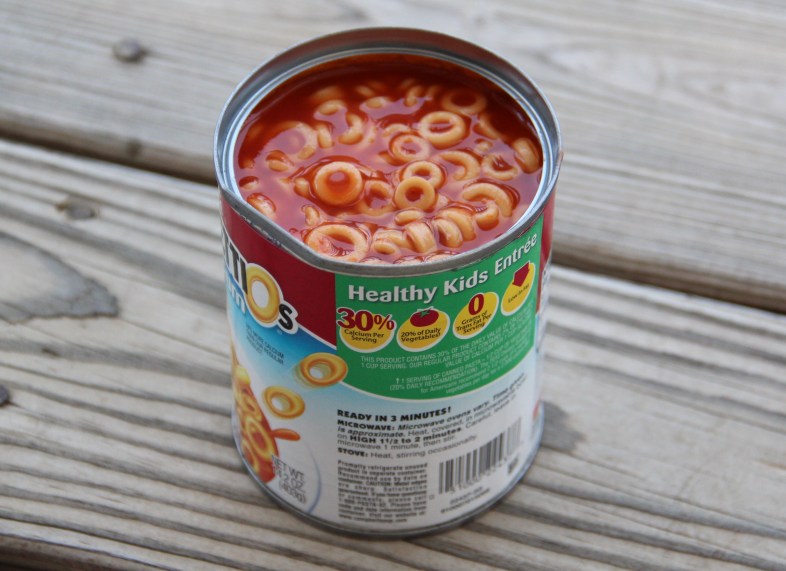 Thomas J. Grasso murdered 87-year-old Hilda Johnson in her Oklahoma home on Christmas Eve in 1990 by strangling her with a line of of holiday lights. He then stole $12 from her purse and her television set which he pawned for $125. He was eventually arrested for the 1991 murder of an 81-year-old Staten Island resident, Leslie Holtz, whose Social Security Check he had stolen. While New York state did not have the death penalty at the time, Grasso was extradited to Tulsa where he was executed by lethal injection in 1995.
Grasso's last meal request consisted of two dozen steamed mussels, two dozen steamed clams, a double cheeseburger from Burger King, half-dozen barbecued spare ribs, two strawberry milkshakes, half a pumpkin pie with whipped cream and diced strawberries, and a 16-ounce can of SpaghettiOs — to be served at room temperature. In one of four press releases he issued on the day before his execution he was quoted saying, "I did not get my SpaghettiOs, I got spaghetti. I want the press to know this."
Ted Bundy
One of the most notorious serial killers in history, Theodore Robert Bundy was responsible for the rape and murders of at least 30 women from 1971-1974, although some estimations put his actual victim count above 100. Bundy himself said to Detective Robert D. Keppel in 1987 that there were some murders he would never talk about because the victims were "too close to home", "too close to family", or involved "victims who were very young". Bundy was known for getting women to trust him (usually by feigning some sort of disability or impersonating an authoritative figure) before abducting, raping, and murdering them. He would perform sexual acts on the corpses until decomposition would not allow for it. On a few occasions, Bundy simply broke into homes and bludgeoned women while they slept. Following numerous trials, convictions, and escapes, he was executed by electrocution in 1989.
Bundy declined having a special meal as his last so he was served the "traditional" steak dinner made up of a steak (medium-rare), eggs (over easy), hash browns, toast, milk, coffee, juice, butter, and jelly. He did not eat it.
Westley Allan Dodd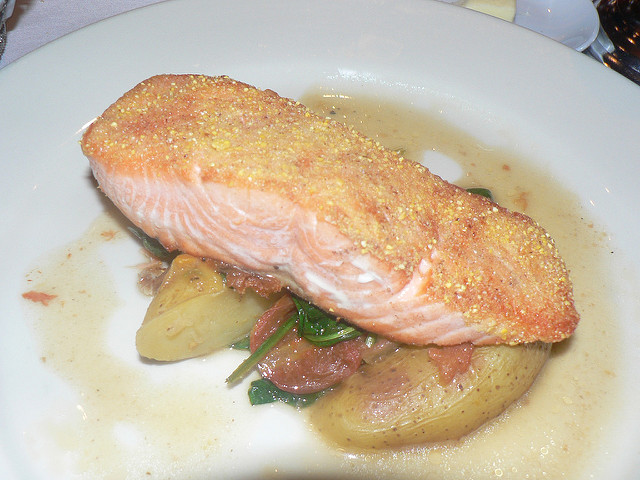 Westley Allan Dodd, also know as The Vancouver Child Killer, was a child molester and murderer in the Pacific Northwest. With over 50 victims of molestation and increasingly violent fantasies involving consuming parts of and experimenting on his victims, according to psychologists Dodd was a classic sexual psychopath. In the fall of 1989 Dodd lured 11-and 10-year-old brothers Cole and William Neer to a secluded area where he tied them to a tree, assaulted them, and then stabbed them both repeatedly. Cole was found dead at the scene and William died en route to the hospital. After moving to Portland shortly after, Dodd kidnapped 4-year-old Lee Iseli and brought the child back to his apartment. He brutalized and assaulted Lee overnight, all the while detailing the crimes in his diary and taking photographs. He strangled Lee the next morning and left his body hanging in a closet. After failing to abduct another child just weeks later, Dodd was arrested and convicted of all three murders. He requested that he be executed by hanging in 1993, and was the first hanging in the state of Washington since 1965.
For his last meal, Dodd was served salmon and potatoes.
Fritz Haarmann
Friedrich Heinrich Karl Haarmann, also known as The Butcher of Hanover, was a serial rapist and killer responsible for the deaths of at least 24 boys over the course of 1918 to 1924. All of Haarmann's victims were between the ages of 10-22, and he became known as "the butcher" or "the vampire" due to the severe mutilation of his victim's bodies and his preference for biting into or through their throats. Haarmann would lure victims back to one of his three addresses where he would strangle them before or while biting into or through their Adam's Apple. Haarmann referred this this act as a "love bite." After being arrested for sexual assault, police searched his apartment and found clothing and possessions for many missing boys, as well as a skull in the garden. Haarmann was sentenced to death by guillotine in 1925. He made no appeal saying that death would "atone him of his crimes."
For his last meal, Haarmann was given a very expensive cigar to smoke in his cell while sipping a Brazilian coffee.
Ronnie Lee Gardner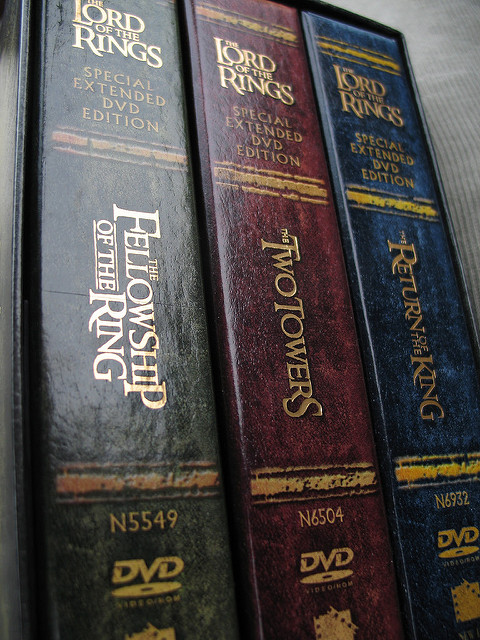 Ronnie Lee Gardner was convicted of murdering bartender Melvyn John Otterstrom during a robbery in 1985. High on cocaine, Gardner shot Melvyn in the face before robbing The Cheers Tavern of less than $100 in Salt Lake City. During the trial for Melvyn's murder, Gardner attempted to escape with a smuggled revolver. He made his way out of the courthouse and ran into attorneys Robert Macri and Michael Burdell – the latter who had been doing pro-bono work for his church. Gardner shot Burdell in the eye before being apprehended by police. He was sentenced to life in prison for the murder or Melvyn Otterstrom, and the death penalty for the murder of Michael Burdell. Gardner selected death by firing squad for his method of execution, which was carried out in 2010. Due to the numerous appeals surrounding his sentencing, Gardner's case was responsible for the state of Utah introducing legislation to limit the number of appeals in capital cases.
Prior to his last meal Gardner to spend 48 hours fasting and watching The Lord of the Rings. He then had a dinner of lobster tail, steak, apple pie, vanilla ice cream, and 7-Up.
Aileen Wuornos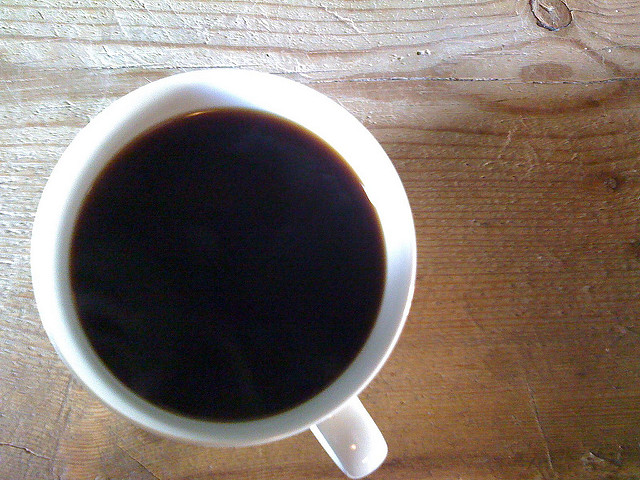 Aileen Carol Wuornos was an American serial killer who murdered 7 men between 1989 and 1990 by shooting them. A prostitute, Wuornos claimed that all of her victims had attempted to assault or rape her and that the killings were in self-defense. At her sentencing, the defense showed psychiatric results diagnosing Wuornos with both borderline personality and bipolar disorder and that she was mentally unstable. Four days later, she was sentenced to death. Wuornos was executed via lethal injection in 2002.
Wuornos declined to have a special last meal, and opted for a burger and snacks from the prison canteen. She later had a cup of coffee.
William Bonin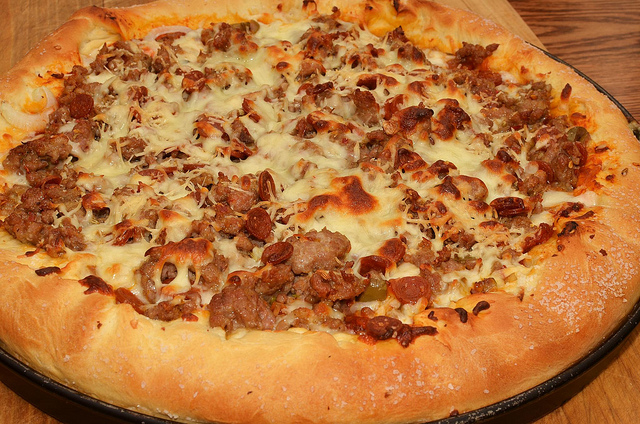 William George Bonin was a serial killer and rapist who was responsible for the deaths, assaults, and torture of at least 21 young men and boys between 1979 and 1980 in Southern California. Due to his consistent dumping of the bodies along California freeways, Bonin became known in the media as "The Freeway Killer". Bonin would select prostitutes, students, or hitchhikers as his targets, and would either force or entice them into his van. Bonin would then bind them with rope or handcuff them, and would begin to torture them. His victims were sexually assaulted, extensively beaten, and then strangled with their own shirts. On at least three occasions Bonin drove an ice pick through their ears and one victim was forced to drink hydrochloric acid. The victims were typically killed inside of his van before being disposed along the side of a freeway. After being put under surveillance, Bonin was caught in the act of raping 17-year-old Orange County runaway Harold Tate. Evidence found in his van and a letter from one of his victim's mothers lead Bonin to confess to his crimes. He was sentenced to death by lethal injection in 1983, officially being executed in 1996.
Bonin's last meal request was for two pepperoni and sausage pizzas, three servings of chocolate ice cream, and three six-packs of Coca-Cola and Pepsi.
Timothy McVeigh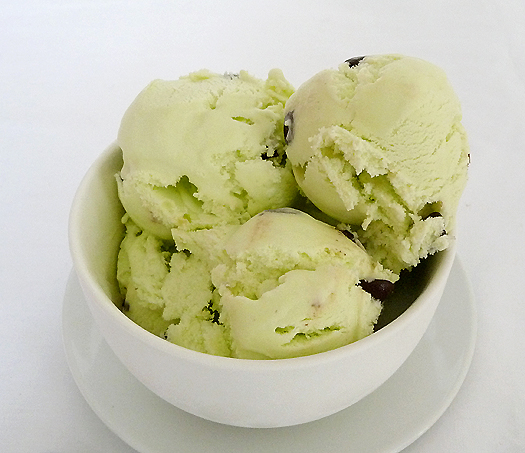 Timothy James McVeigh was an American terrorist convicted for the detonation of explosives in front of the Alfred P. Murrah Federal Building in Oklahoma City — commonly known as The Oklahoma City Bombings. McVeigh, a US Army Vet, sought revenge on the federal government for its handling of the 1993 Waco siege, and the 1992 Ruby Ridge incident. After being arrested for driving without plates and illegal firearm possession, McVeigh was identified as the suspect responsible for the bombings. He was convicted of 11 federal counts and sentenced to death by lethal injection. McVeigh's sentence was carried out substantially faster than usual (most death row inmates spend 15 years on death row; McVeigh spent 4) and he was executed on June 11, 2001. He said his only regret was not leveling the building.
His last meal was two pints of mint chocolate chip ice cream.
Ignacio Cuevas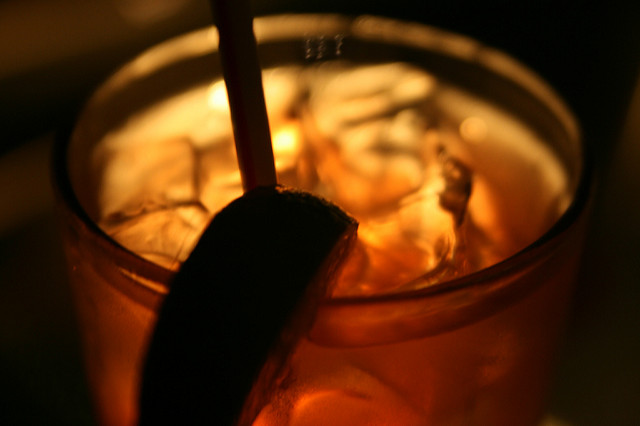 Ignacio Cuevas was one of the prisoners responsible for the 1974 Huntsville Prion Siege. Working with Federico "Fred" Gomez Carrasco, one of the most powerful heroin king pins in south Texas, Cuevas and third inmate held 11 prison workers and 4 inmates hostage with smuggled pistols and ammunition. During the 11-day stand off, the convicts requested items like dress suits, helmets, new shoes, walkie-talkies, and eventually an armored getaway car. They were allegedly going to flee to Cuba and appeal to Fidel Castro. Upon making their way with two hostages to the car, prison guards and Texas Rangers blasted them with firehoses. A rupture in one of the hoses lead to enough time for the convicts to kill the two hostages. The third convict was shot, Carrasco committed suicide, and Cuevas survived. Cuevas was sentenced to death for his participation, and was executed in 1991.
For his last meal, Cuevas requested chicken and dumplings, steamed rice, sliced bread, black-eyed peas, and iced tea.
Ruth Snyder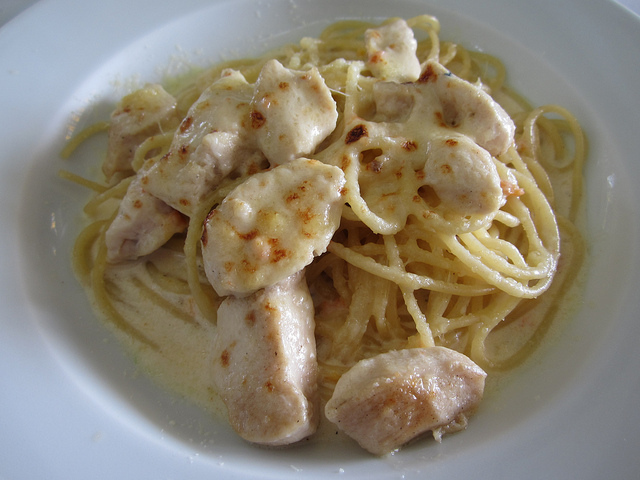 Ruth Snyder was a housewife from Queens who, after beginning an affair with a married salesman Henry Gray, began to plot the death of her husband. Albert Snyder was very fond of his late fiancée, and would remark to Ruth that she was "the finest woman I have ever met," despite being dead for 10 years. Ruth persuaded her husband to purchase life insurance that would double should he die in a case of unexpected violence. According to Ruth's lover, she made at least 7 attempts to kill her husband – all of which failed. The two of them bound Albert and stuffed his nose with chloroform soaked rags in an attempt to stage a burglary. Gray when caught confessed immediately and he and Ruth were convicted of homicide, and both sentenced to death. A photograph of Ruth being electrocuted in 1928 is part of the Smithsonian collection.
Ruth was served chicken parmesan with alfredo pasta, ice cream, 2 milkshakes, and a 12-pack of grape soda for her last meal.
Danny Rolling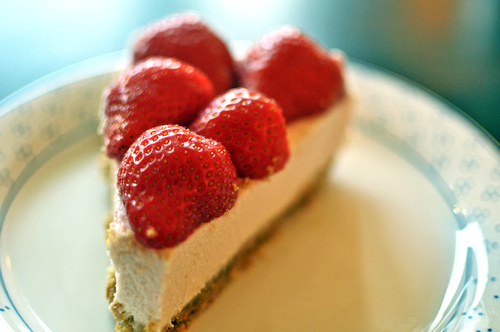 Danny Rolling aka: "The Gainsville Ripper" was a serial killer responsible for the deaths of 5 students in Florida in the early 1990s. He first broke into the home of 17-year-old University freshmen Sonja Larson and Christina Powell. Rolling murdered Sonja first, taping her mouth shut to stifle her screams as her raped her before stabbing her to death, and then did the same to Powell who had been asleep on the couch. The next day he broke into the home of 18-year-old Christa Hoyt and waited for her to return. He brutalized her in the same way as his previous victims, then decapitated her to add to the intensity of whoever found her corpse. Two days later he broke into the apartment shared by 23-year-old Tracy Paules and Manny Taboada (also 23.) Manny weighing it at 200 lbs did his best to fight Rolling, but was stabbed to death. Tracy, hearing the commotion attempted to barricade herself in her bedroom, but Rolling broke down the door. He again raped her and stabbed her and posed her body, but opted to leave Manny's the same as when he died. After being arrested on a burglary charge, Rolling was identified as the suspect in the murders. He plead guilty on each count, and was sentenced to death. He was executed in 2006 by lethal injection, after the US Supreme Court denied his last appeal.
For his last meal Rolling was served lobster tail, butterfly shrimp, baked potato, strawberry cheesecake, and sweet tea.
Mona Fandey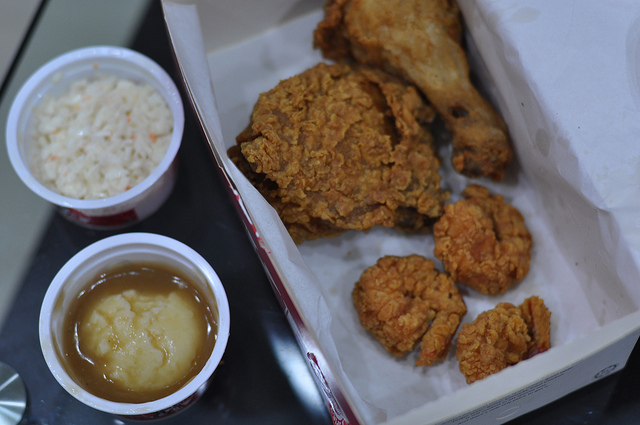 Mona Fandey (legal name Maznah Ismail) was a musician, witch doctor, and convicted murderer from Malaysia. After leaving the music idustry, Fandey became involved in witchcraft and was a well-known shaman. She was known for involving herself and her craft with various politicians. Mazlan Idris, a state assemblyman for the constituency of Batu Talam, sought out her services in an attempt to boost his political career. Fandey had a talisman she claimed would make Mazlan "invincible" and demanded a payment of RM 2.5 million (equivalent of around $560,000 USD). Mazlan came to her house for a cleansing ritual where he was told to lie back, close his eyes, wait for money to "fall from the sky." Upon doing so Fandey's assistant Juraimi Hassan decapitated Mazlan. They also dismembered and partially skinned his body. Post-murder, Fandey got a face-lift and bought a new Mercedes with her new found fortune. Police found his body close to her home and her arrest and trial were extremely televised. She, her husband, and their assistant were found guilty for the murder in 1995. In 2001, she was executed by hanging after her last appeal was denied.
Her last meal was KFC.
John Wayne Gacy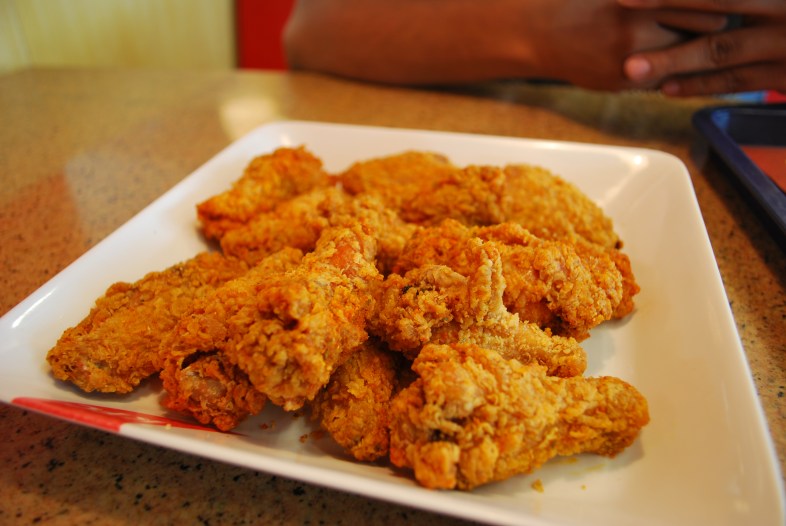 John Wayne Gacy Jr. was the serial rapist and killer responsible for the deaths of at least 33 teenage boys and young men between the years of 1972 and 1978 in Cook County, Illinois. All of Gacy's crimes were committed in his Norwood Park home. After his victims were bound (typically with handcuffs) Gacy would rape them and torture them, and eventually strangle them before burying them in either a crawlspace in his home, along his property, or dumping them in the river. After being put under investigation for the disappearance of Robert Jerome Piest, Gacy eventually confessed to murdering him to his lawyers. Upon finding human remains in his crawlspace during a search of his 8213 Summerdale home, Gacy was promptly arrested. On March 11th, 1980, he was convicted and sentenced to death. Gacy was on death row for 14 years before being executed by lethal injection in 1994.
His last meal was a dozen deep-fried shrimp, a bucket of original recipe chicken from KFC, French fries, and a pound of strawberries.