Note: This article is not sponsored. I personally purchased every product detailed below. 
—
I am not a beauty guru. I am not a makeup artist. You are never going to find me on Instagram with a cut crease or a bunch of swatches lined up on my arm in some sort of artistic manner. I don't know really know how to contour and I don't really care to figure it out.
But, with that out of the way, I am a big fan of makeup. Love it, in fact. When I'm in a funk perusing Sephora just makes me feel better. I love the way a little bit of highlighter or lipstick can completely change my ~*look*~ and make my mood a little bit better. #justgirlythings or whatever.
BUT, outside of my non-beauty guru-ness, I also have problem skin. It's getting better, but it's sensitive, super pale, prone to redness, and gets reaaalllll shiny throughout the day. I don't use just anything on my skin because even just looking at the wrong product makes my skin breakout. (Still not over what you did to me NYX. Not. Over. It.)
The following is what I do on the days when I want to look put together and like my "best self." Because yes! I am insecure and don't feel good about my appearance without makeup! What fun!
It's not super glam, and it takes me maybe 20 minutes when I'm not stopping after every step to take a picture of myself like I did here, for your reference. And before you raise up your pitchforks with a cry of "FACETUUUUNE" I'll stop you. None of these bad boys have been edited or filtered in the slightest. I took them in natural light in my apartment with my lil' ol' iPhone 7 while my dog chilled below me.
See? I'm covered in lint and everything! (Also my dog is so stupid cute I can't STAND IT.)
Without further ado, I present to you my ~everyday~ beauty routine.
I start out every morning with my morning skincare routine which is cleanser, a lactic acid treatment, an eye cream, and a moisturizer. I let my skin chill after that for about 5 to 10 minutes while I do normal shit like check Snapchat, throw all of the cans of La Croix that are around my apartment into the recycling, think about how we're all gonna die someday, etc etc.
The first step in my everyday routine (henceforth described as ER) is priming my face with Smashbox Photo Finish Primer Water.
I used to not buy the hype about primer until it clicked that primer helps provide a barrier between your skin and the makeup you're about to put all over it. It really has helped my skin from feeling AS clogged as it used to at the end of the day. Plus this specific one is very misty and nice if you want just a lil' refresh at 2 PM when your coffee and your freshly done face has lost its spark.
This is what my face looks like with JUST primer.
Clean canvas, bobby pinned back curls that haven't been brushed out, glasses mark and all.
Next I use a Beauty Blender (I got the brown one so you can't tell how dirty it is. Good move, Beauty Blender.) and buff Pixi by Petra's H2O Skin Tint in the shade Cream all over my mug. Afterwards, I follow it up with their Undercover Crayon Concealer in Cream as well on any spots that are still pretty red.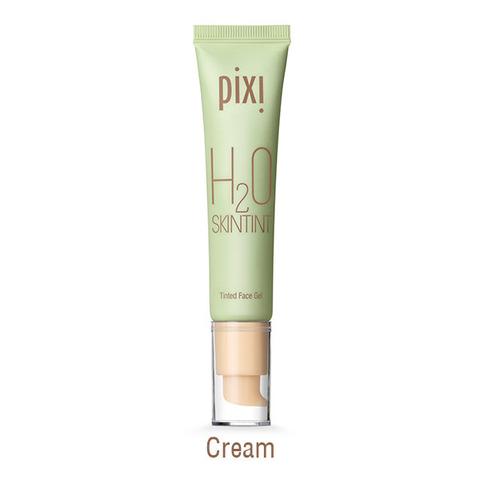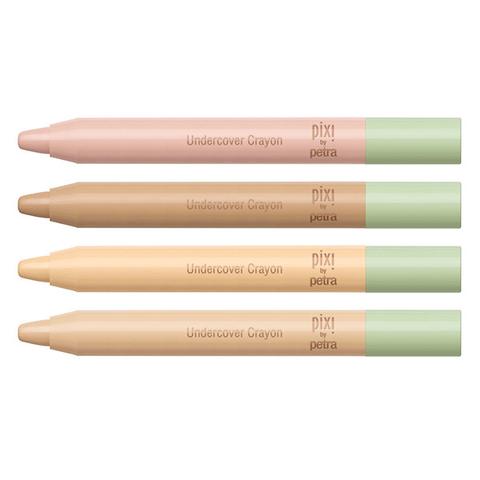 And here's what I look like after some tinted moisturizer and a concealer stick:
A little more even, with makeup all over the lips.
I've been a fan of Pixi products ever since I impulse bought one of their palettes back in college during a bad breakup. They're specifically formulated to be "makeupless" makeup so they give a more natural look, and their ingredients are super natural and good for your skin. Which my problem skin thanks me immensely for using. Plus, they're at Target so I can just poke through what's there when I should be buying paper towels and swiffers like an adult. I love a brand that allows me to procrastinate!
Moving on!
The final foundation step for me whether it's an ER or a more intense ~*look*~ is setting everything with bareMinerals Original Foundation in Fair.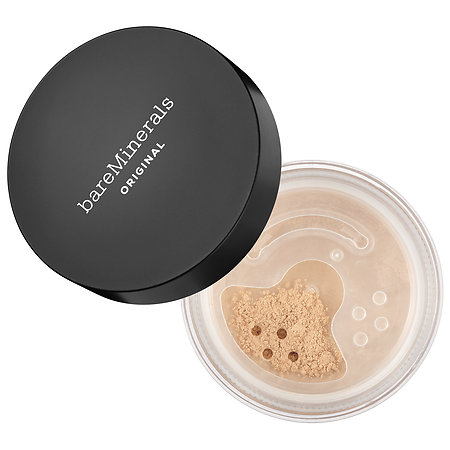 The bareMinerals craze started when I was in high school. My mom was hooked on it and my skin was just starting to be a real jerk so she bought me a pot from the fancy spa where I used to get peels and my eyebrows waxed. (Yes, I got peels in high school. My skin is not nice to me. I also got my eyebrows waxed there because a girl named Kia got HER eyebrows waxed and I was jealous, so I told my mom if she didn't take me to get them done I would shave them off. I'm very fun and chill!!)
Annyyyyhoooo bareMinerals has consistently made my skin look #flawless. Every time I come back to it it's very much an "after all this time? always" moment. Other foundations are great I'm sure, but this is the one for me. bareMinerals is my forever person. Am I annoying you yet? I'll stop. (I won't.)



Now if I was just doing errands or chilling at home I'd probably just put on some mascara and blush and call it good. But there are a few other things I like to do to make me feel extra put together. Feeling good about your appearance is okay to want. Don't let anyone tell you otherwise. Mini rant over.
To amp this up a bit I've been using the Too Faced Sweet Peach Glow Highlighting Palette.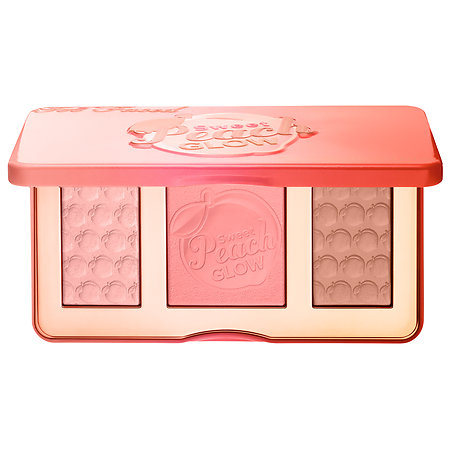 This highlighter, blush, contour combo works really well with my coloring, and bonus! IT SMELLS LIKE DAMN PEACHES.
Highlighter is probably my 2016/2017 makeup fave. I love the dimension that it brings to my face and the way it picks up the light. Highlighter makes me feel like an Instagram model. Even when my shirt is covered in lint and I haven't brushed my teeth yet.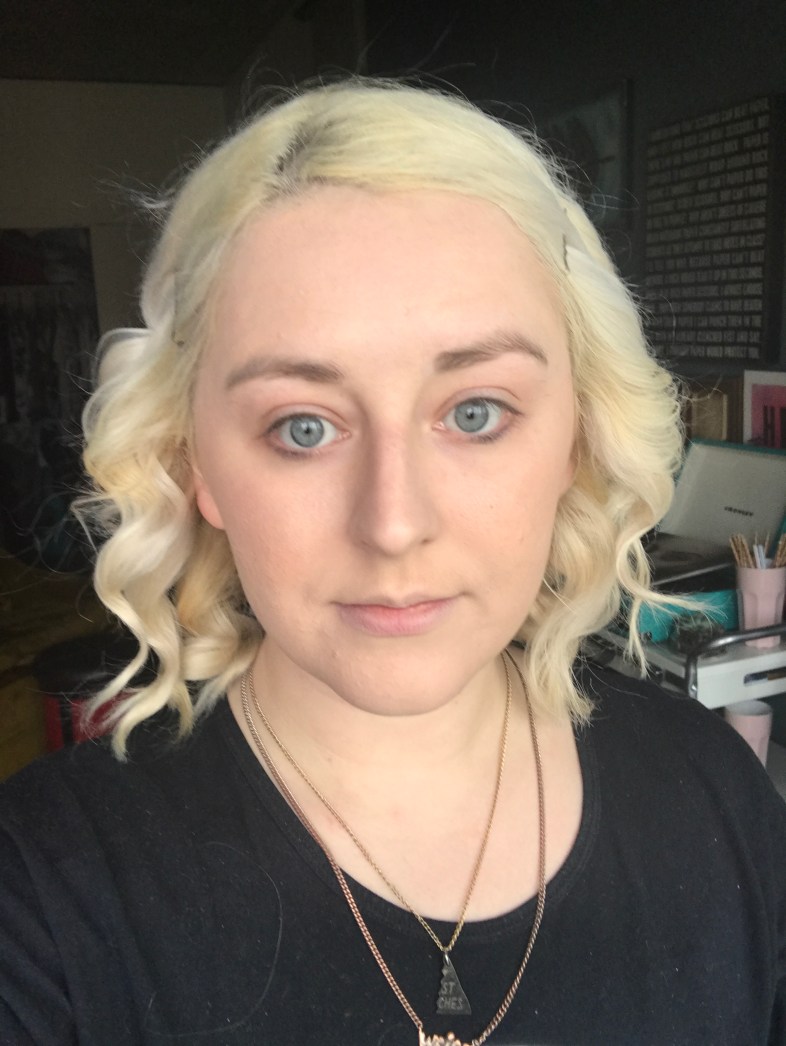 YAS. COME THROUGH HIGHLIGHT.
I use blush on the apples of my cheeks and a little bit of the contour all from that palette to supposedly define my cheekbones. Highlight goes (from what I'm told) everywhere the light would naturally hit your face. So that's what I do.
For the final ~ steps ~ I define my brows with Anastasia Beverly Hills Dipbrow Pomade in Blonde and lately, I've been using the Too Faced Better Than Sex Mascara because everyone says it's amazing and I wanted to find out.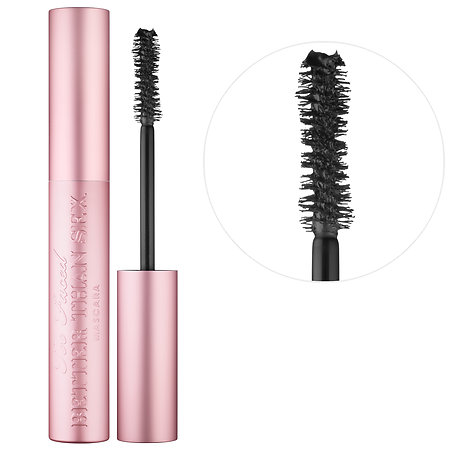 Nothing makes me happier than a good eyebrow day. Not even a good hair day beats a good eyebrow day for me. I can always throw on a beanie but good eyebrows? They make me feel unstoppable.
I'll be honest, I'm not super wow-ed by Better than Sex. It's a good mascara, but it doesn't make me feel like my eyelashes look CRAZY different. I'll probably stick to it for a couple more months (did you know that mascara expires after three months? it does. avoid an eye infection! you're welcome!) and then find a new one.
Last steps for the ol' ER are using a lip scrub, currently all about Popcorn by Lush, to get all of the makeup that's built up off of my mouth and then applying some sort of chapstick like Burt's Bees because I'm constantly dehydrated and for as much as I love lipstick, I think natural lips are cool too. And I close out everything with De-Slick Setting Spray by Urban Decay.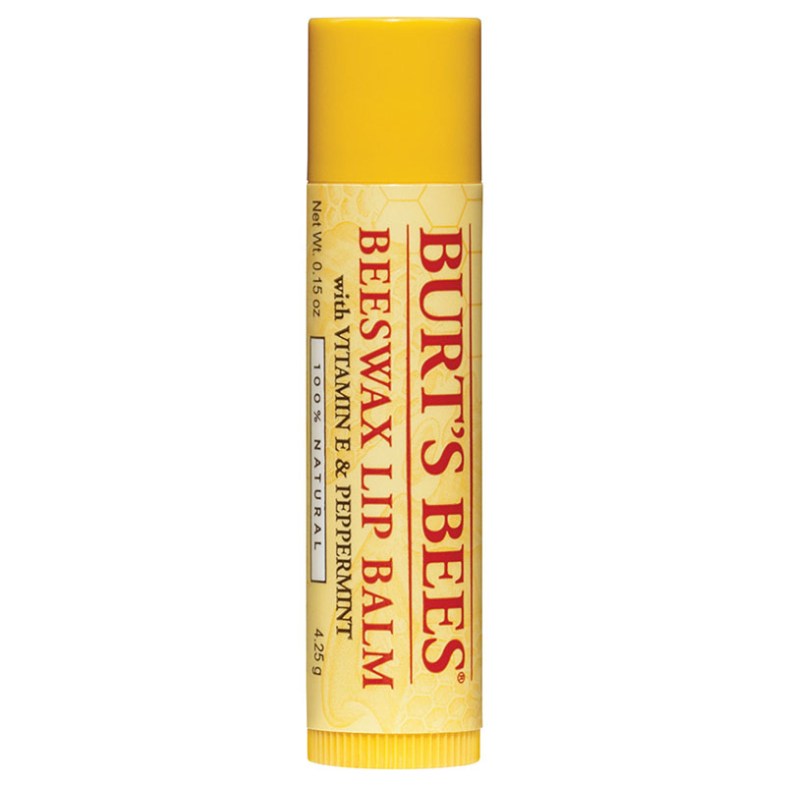 I have never met a setting spray like Urban Decay's. They don't make my face feel like I've put hairspray all over it (old theater trick. don't advise.) and it really HOLDS your makeup. I don't get a true 18 hour or whatever they claim out of it because I do things like touch my face and sweat, but it definitely works very well.
And *drummmmmrolllllllll* this is what I look like when I'm done.
My lol thing about makeup is that "not wearing a lot of makeup" still requires a good amount of makeup. But honestly, this doesn't take that much time at all. If pressed I bet I could do it in five minutes.
Here's my sincere thoughts about everyday makeup and what not: if it makes you feel confident – GO FOR IT. There's a lot of shit out there telling us to love the skin we're in and feel beautiful no matter what, but feeling beautiful can also mean feeling beautiful with highlighter and lip scrubs. There's not a foolproof, one size fits all guide for loving yourself and being confident.
So if a simple, everyday makeup routine makes you feel confident, by all means. You do you, hon. Don't let anyone tell you otherwise.
Even if you just feel like you need to be confident to go get some yogurt from the market and act like a goober.
You. do. you.