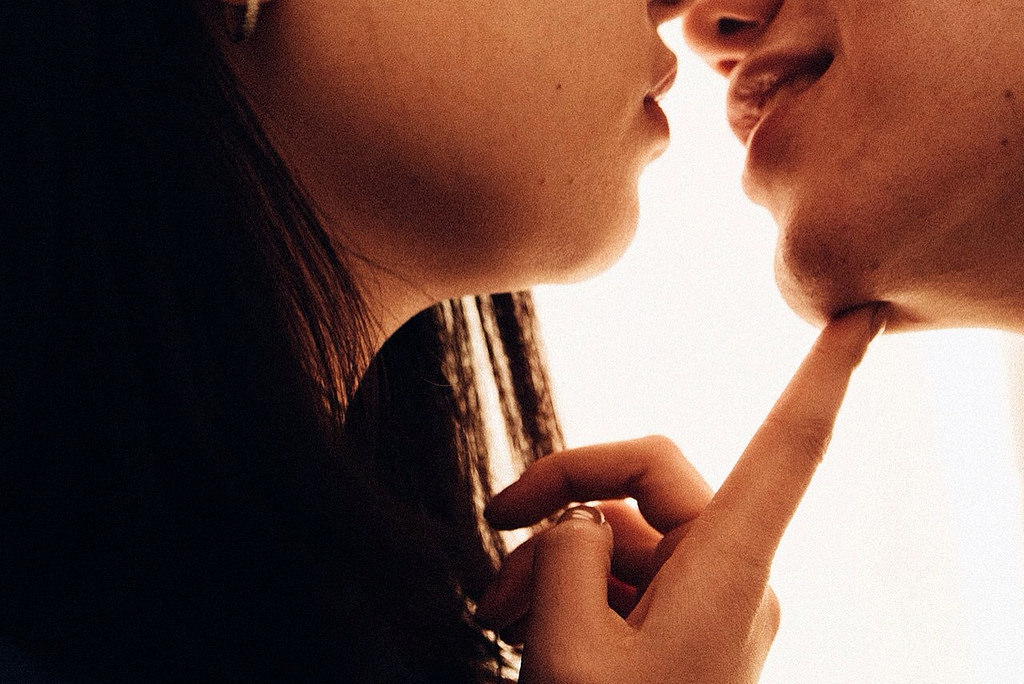 1.
It makes absolutely ZERO sense to fake it.
2.
You're not going to understand your own body for a while, and that's okay.
3.
But once you do, it's totally cool to ask for what you know works for you.
4.
Actually it's more than cool, it's how you'll avoid feeling like you need to fake it.
5.
There's more than one kind of orgasm.
6.
And they're going to feel different! That's cool – they're supposed to.
7.
It's hard to combine them (some people can't!) but if you do, it's pretty crazy.
8.
You should never feel embarrassed or weird about telling someone what you need them to do in order to get off.
9.
But vice versa, care about your partner. Ask them questions too.
10.
Never assume that because they aren't saying anything or asking for something, that there isn't something else you could do.
11.
Lube is your friend.
12.
I mean…it warrants a second one because SERIOUSLY. Lube. Is. Your. Friend.
13.
…
(Lube is your friend.)
14.
The whole "sometimes it hurts at first but you'll get used to it" is bullshit. If something hurts something is probably wrong.
15.
There's no shame in saying, "This feels weird can we try something different?"
16.
You're never going to know whether or not you like something unless you try it.
17.
But, if something doesn't appeal to you that's more than okay.
18.
Bodies are weird and are going to make weird noises at inopportune times.
19.
Sometimes for seemingly no reason. Just roll with it.
20.
Shower sex isn't all it's cracked up to be most of the time.
21.
Like it can be fun, but it's also really slippery.
22.
ALSO. Water? Not the same as lube. Not even close.
23.
Trim your nails.
24.
And make sure your partner trims their nails too.
25.
If a guy says he needs magnums he's probably lying.
26.
But it's cool of you to have them around just in case he isn't.
27.
On that note: never rely on a guy to bring condoms. Just have your own.
28.
And if he insists, "But I'm clean!" before you've had the bareback discussion, do not have sex with him.
29.
Always get consent. A simple, "Is this okay?" can help make everyone feel better and safer.
30.
Wash your sheets more often than you think you should. It's better that way.
31.
Stairs can help assist with standing sex when there is a significant height difference.
32.
Same with couches, ottomans, counters, and even a well placed railing.
33.
You are going to have some clothes that get ruined. Whether it be due to ripping, stain-age, or smells that will never go away. It's a hazard of having sex.
34.
Learning how to masturbate to orgasm will be one of the funnest things you will ever do. Never let anyone shame you for being able to fuck yourself better than they will ever be able to.
35.
Keeping breath mints in your sex drawer/sex box is a godsend.
36.
Same with wet wipes.
37.
And bandaids. Hey, you never know.
38.
STIs are actually pretty common, and (usually) pretty easy to treat.
39.
Which is why you should be honest with your partner, your doctor, YOURSELF, and get tested.
40.
Yes, even if you and your partner are both the same gender.
41.
Condoms and preventive measures aren't just for hetero sex. Just do your part and be safe.
42.
If you're going to buy sex toys, you also have to buy sex toy cleaner. It's non-negotiable.
43.
Porn lied to you. Seriously.
44.
The reason they look THAT good when they're having sex is because they're professionals. So when you make a sex tape and are like, "Shit why does my stomach do that?!" it's because you're a normal human and haven't been lit or edited or told where to go. It's fine.
45.
Also make sure YOU'RE the one who keeps the sex tape.
46.
If they're "not really into foreplay" you don't need to be into them.
47.
Because there's no such thing as too much foreplay. Bless.
48.
It is perfectly normal for your sex drive to ebb and flow, and same with your sexual desire for a specific person. It doesn't mean anything is broken or over, it just means you've been together or doing it for a while. It's fine.
49.
But if you stop wanting someone all together, it probably means there's a bigger issue at hand and you need to address it. Don't drag it out.
50.
If someone can't give consent, no one should touch them. And if someone does it and touches them or does anything with them anyway, they're a rapist.
51.
It will take you a long time to be able to say the word rape and that's okay. You are allowed to take your time to heal.
52.
And you're also allowed to laugh during sex and cry during sex and take breaks just to talk during sex when and while you're healing. It's fine. It's MORE than fine, it's great. Because it means you're healing.
53.
Being able to laugh with your partner while also messing around is the sign that you've found something pretty special.
54.
But never laugh AT them when they're naked. That's just fucking mean.
55.
You don't have to let someone sleep over at your place just because you had sex with them.
56.
Same goes with letting them use your shower. (And your brand new shampoo.)
57.
Or eat your food.
58.
Seriously you can just tell them to leave. It's fine.
59.
There is no such thing as spontaneous anal sex. It times time, and preparation.
60.
And your best friend: lube!
61.
Sex is kind of like riding a bike. Once you learn how to do it, you kind of always know how to do it.
62.
But, you don't want to go so long without sex that the idea of it freaks you out.
63.
Sometimes you will feel so connected to another person that it overwhelms you. It doesn't make you "gross" or a "sap." It just means you're human.
64.
And on the flip, sometimes you'll have AMAZING sex with someone who outside of the bedroom annoys the fuck out of you. It's fine.
65.
Your sexuality belongs to you and no one else. If you feel it shifting and changing and morphing, that's perfectly okay and you don't owe anyone an explanation about it.
66.
And you can label yourself however you want.
67.
If it confuses someone and they want to talk about it constructively and openly, great. If they just want to tell you how your label is wrong, they can gtfo.
68.
As long as you're into it, your partner is into it, and you guys are having a good time? A label and what anyone else thinks is irrelevant.
69.
50 Shade of Grey is an unbelievably inaccurate representation of the BDSM community.
70.
In fact, if it started as fanfic, it's not a good idea to get sex advice from it.
71.
You aren't stupid for not knowing what something is.
72.
But Googling it can probably save you a lot of embarrassment.
73.
Strangers are going to call you a slut and whore for being sexually sure of yourself online. Ignore them.
74.
…Seriously just ignore them.
75.
If something is advertised as having a "tingly sensation" that means it's going to BURN. Leave it on the shelf.
76.
Guys will never stop doing the "alphabet" down there.
77.
Yes, you will always start giggling.
78.
Virginity is a social construct and has nothing to do with your worth.
79.
It's up to you to decide what your boundaries are and what's important to you. No one else gets to make those decisions.
80.
You're probably not going to get a comprehensive sex education in school. So it's up to you to ask questions.
81.
The female anatomy is rarely talked about and, when it is, it's often talked about incorrectly. So again, you're probably going to have to teach yourself a lot of stuff.
82.
Just because someone says they love you, even if they say it while they're inside you, doesn't mean you have to say it back.
83.
Sex is not just a p in a v. It can be whatever constitutes as "sex" for you and whoever you're doing it with.
84.
Birth control is really confusing and there are a lot of different brands out there that will all make your body feel a little bit different. There may be some trial and error involved.
85.
You are allowed to say no or change your mind literally whenever.
86.
Yes, even if you've already started.
87.
Guys get very into sexting.
88.
No, they don't realize you're probably eating chips while doing it.
89.
If you don't want to have period sex, that's totally fine. Don't listen to that boy who says, "Can we just like..put an old towel down?"
90.
BUT if you're one of those women who's more aroused during that time of the month, go for it. Just be ready to hop into the shower after because it might get messy.
91.
In fact maybe be ready to hop into the shower after sex in general because sometimes, it gets really messy.
92.
Especially if you're using lube.
93.
Some of those crazy sex positions where you're basically a human pretzel are really fun, but sometimes you'll get accidentally kicked in the face.
94.
There's a thing that's basically like a second puberty that you'll probably hit around 24 and you're going to feel like you'll never have enough sex.
95.
But trust me, you will.
96.
Most people exaggerate how much sex they're having. It's an insecurity thing.
97.
Because spoiler alert: everyone is a little insecure.
98.
And that's okay. It's going to get better when you realize most people are too busy thinking about themselves and their own sex lives to really give a shit about yours.
99.
Sex is complicated, weird, awkward, and sometimes downright frustrating.
100.
But really, sex is a lot of fun.
101.
At the end of the day, if it feels good? Just do it. Just make sure you're doing it safely. (And maybe with some lube.)