Confession time: I'm one of those girls who doesn't reeeeallly know what her natural hair color is. If my parents and my childhood photos are any indication, it's probably somewhere along the dirty blonde with some reddish junk in there. But thanks to a lot of rebelling in my middle school years, and an attempted professional performing career where my hair was contractually not my own, these locks have been every shade but their original since the year 2000.
Most recently (after a stint of being super dark brown and then trying the oh-so-trendy balayage) I was ready for a switch up. As the saying goes, a woman who changes her hair is about to change her life. And boy oh boy was I ready for a change. I did what every chick does and consulted with my besties, and was eventually convinced by Thought Catalog's own Ari Eastman to go full blown blonde. After a two hour visit with my favorite colorist and a head full of foils, I officially went from mundane to Marilyn.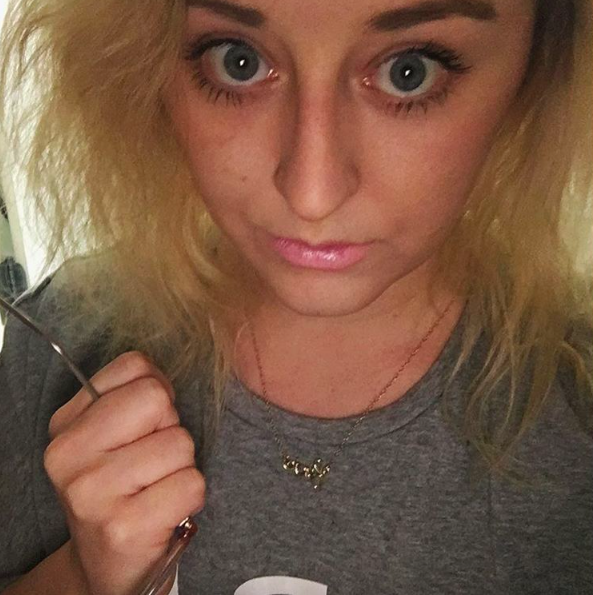 And yes, so far it's been more fun.
That being said, my hair is FRIED and when you aren't a genetically blessed Elle Woods, it takes some upkeep. Luckily this isn't my first time going round the blonde block, and I have some amazing friends both IRL and Online who gave me their favorite go-to products to use to keep my mane in check.
If you're about to take the platinum plunge, or even if you're just looking for some new fun things to try, I would highly recommend these. Yes, I've used/use all of them. And yes, they really work.

The Oooooh-so-appropriately named Marilyn by Lush hair mask is a girl's real best friend. You simply rub it all in there for 20 or so minutes before you shower and let it do it's thing. I swear my hair was lighter, silkier, and shinier when I got out of the shower after the first time I used it. It's packed full of chamomile and olive oil to help repair the damage you paid $$$ to have done, and lemon juice to do exactly what girls on the beach in the 70s did to get natural highlights. Really though, you just need something to replenish all of the nutrients you sucked out of your hair by coloring it in the first place. Even if you aren't worried about becoming a brighter blonde, you could probably still stand to do some repair to your hair. Rhyme only a LITTLE intended.
I had heard for, well, pretty much EVER that silk pillow cases were the way to go because they were easier, lovelier, and just more gentle on your hair follicles. Well you know what hair really, REALLY needs you to take it easy? Hair that's been foiled with over 150 foils filled with effin' bleach. You really don't want your coarse, damaged, fragile hair to be rubbing up against the cotton you've had since freshman year. Besides, it's probably time you invested in some new pillow cases anyway.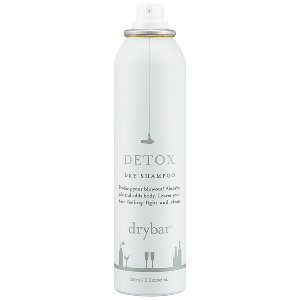 Let's face it. If you're a WOMAN you should have dry shampoo. (Not to generalize.) ANYWAY, if you color your hair you really shouldn't be washing it every day in an effort to preserve the color, lock in the healthy oils, and prevent fading. That's where your handy dandy dry shampoo comes in! There are dry shampoos with tint available like this one made specifically for blondes, but I'm old fashioned and prefer the simple kind that just does what it says it's going to do. But regardless of how you keep your hair "sorta clean" between washes, it's all pretty relative.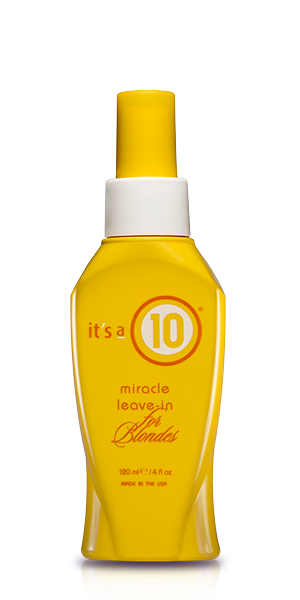 When you've bleached your hair you need more than just something that makes your hair smoother and less frizzy/prone to humidity. You need something that tones, brightens, fights fading, strengthens, and then does everything else you'd expect from a leave-in conditioner. Now me? I'm not a fan of the conditioner you use in the shower. I find it weighs my hair down. But this bad boy? My hair is bouncy, it looks healthy, and (hoollllaaaaa) it's SO touchable. Seriously I just want to stroke my hair. It's soooooo soft; I'm obsessed.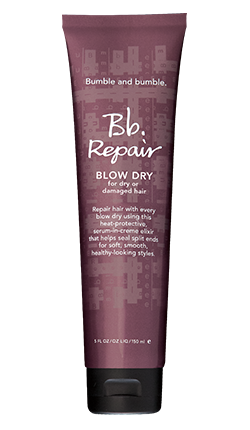 Reality is, you have killed your hair. It's dry, it's brittle, and it needs to be brought back to life. If you ignore it like an annoying girlfriend you don't want to pay attention to you will be more prone to split ends, breakage, and yellow hair that looks like, and feels like straw. There is a reason every beautiful girl on Gossip Girl has product placement moment with Bumble and Bumble. Because once you use their stuff, you feel like you MUST look like Blake Lively. xoxo.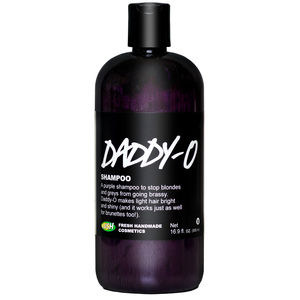 Personally, Lush's Daddy-O is my go-to because it does what I need to to do while smelling like a damn Easter/Spring/Violet Magic candle. But really, you simply need a shampoo (it will probably be purple) that will fight the dull, brassy tones your light hair will try to take on. Regular shampoo will strip your hair, dry it out, and will absolutely wreck your color faster than you can say, "What the hell happened!?"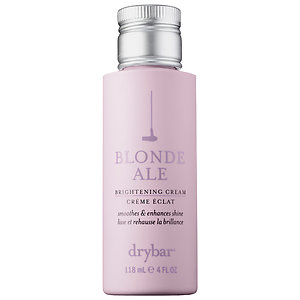 I, like everyone else with a colorist and stylist that is their BF4EAEAE (best friend for ever and ever and ever), wish that I could get to the salon every 22 days. But that's not reality. Schedules happen, money happens, indecision happens: Life happens. Sometimes we can't get to in the chair with the foils and the peroxide, and that's where brightening serum comes it. It will make your blonde pop and your highlights shine for the times between when you can get over to get your roots ACTUALLY touched up. Just trust me; it will save your life.