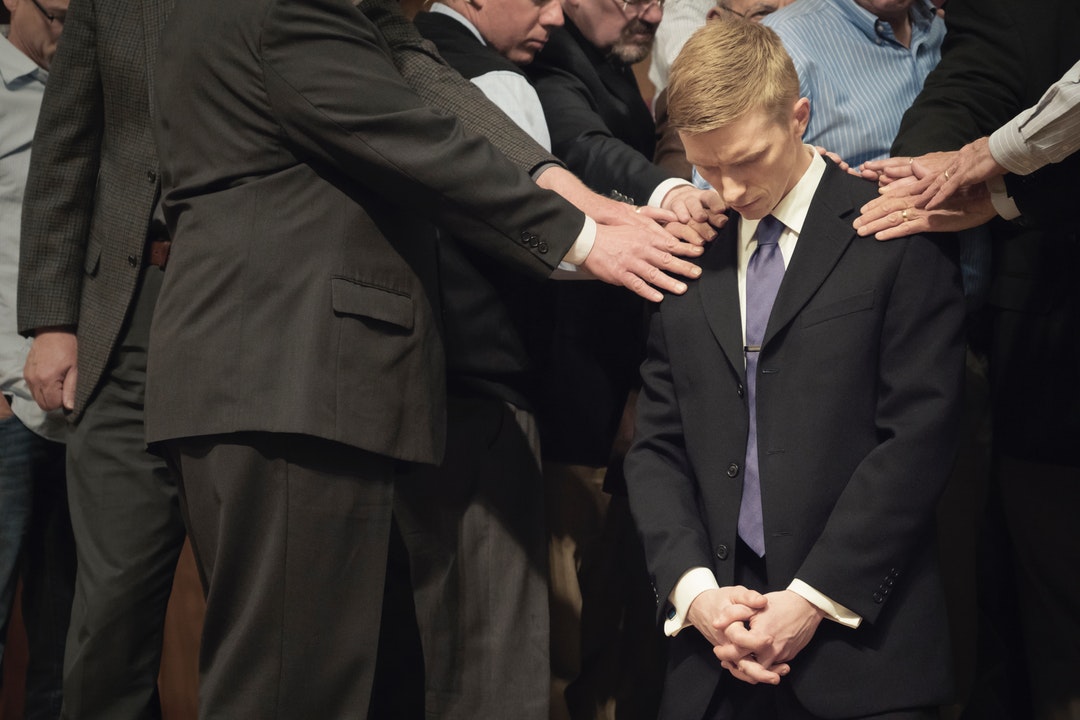 My grandma died when I was 12, leaving me with just enough hazy memories to have known her, but not in the way I could have. I saw her a handful of times a year as a background figure when I was opening Christmas presents or cooking inside as I played with my cousins. I had a child's relationship with her. We didn't sit down and have any insightful, meaningful conversations. And that, I figured out later, was what really bothered me about death: the loss of what could have been.
It bothered me that she'd never know what I achieved in my life beyond seventh grade. It bothered me that she left right in the middle of my awkward stage, that she never would get to see the finished adult product. It bothered me that I'd never know her opinion of my choices or her thoughts on my actions.
My memories of her are punctuated by the clear picture I can still conjure up in my mind: her curly auburn hair brushing me as I hugged her thin body, her pink nails flashing as she played endless games of Candy Land with me, the blue veins popping out of her bare feet in the grass at summer cookouts, and her vivid, clear blue eyes filled with anger over a friendship slight when she took me to the local pool.
"I could've slapped that girl!" she'd yelled.
I can still smell the faint scent of cigarette smoke on her cowl neck sweaters. I can still taste the "grandma pretzels" she made, which were really just pretzel pieces baked in ranch seasoning. I still have the plush Pinocchio doll she got me for Christmas one year and some of the cards from her, always signed "God Bless." I can still hear her calling me "honey," and never my real name.
To outsiders, Margaret was a transplant from Pennsylvania Dutch country, the older sister of identical twin brothers, known in the community as the wife of a civil engineer, the mother of five kids, a church secretary, a lifelong blood donor, and a yearly blue ribbon-winner at the county fair for her cinnamon rolls. To me, she was the nostalgia of my childhood, of the 1990s, of a time and place I can never get back. In my mind she lives as an actor in some of my best childhood memories, reprising her role every time I play the slightly foggy scenes over in my head.
Before she died she left me with a few things — the genes for her approximate height and weight and her sassy mouth. She left me with her poor vision and a need for glasses at age 10 (thanks for that, grandma). She left me with her blue eyes, mixed with green from her son, my father. Finally, just weeks before her death, she left me with a necklace of two hearts intertwined, and in that moment I knew her intent: if she couldn't be here for any more of my life, she wanted me to remember she loved me. I'm grateful I can still feel that love there, almost 15 years later.
As corny as it may sound, departed loved ones are never really gone completely. We carry them on in us in our genes or our behaviors or both. Their influence plays out in our lives, for better or for worse, and thus they still have an impact on others and on the world. I see a quarter of my grandma every time I look in the mirror. In everywhere I go and in everything I do, part of her comes along for the ride. Because of that, I owe it to her to be the best person I can be.
I don't have to wonder what she'd think about that. I know she would be proud.