In the midst of the worldly panic over the COVID-19 pandemic, we're all being told that to prevent the virus from spreading, we should stay inside our homes until further notice.
While that's easy for some people, others are having a harder time coping with the whole "social distancing" thing. If you're in school or living on a college campus, it can be hard transitioning from seeing your friends every second of every day to having to separate until further notice, aka until it's safe.
Sure, we can text our friends. We can send Snapchats and funny Tik Tok videos back and forth and pretend like we're sitting next to each other and watching them together. We can FaceTime our boyfriend or girlfriend if we miss their voice, but what good is that? Seriously though! We're living in a world where we need to be entertained 24/7 and FaceTiming can only go so far. So what do we do? How do we keep ourselves entertained without our friends? 
Throw a house party.
I know, I know, that sounds counterintuitive. Throw a house party? When we're told to separate ourselves from large groups of people?
Yes, that is true. But with the Houseparty app, it's possible.
Although it seems like a simple group video chat app, Houseparty has a lot more features than you would expect. You can add people straight from your Facebook and Snapchat friend list, your contact book, and even by name. 
(Yes, my best friend and I did name our chat "Timothee" after our king Timothée Chalamet.) 
When they log in, you get notified when your friends are "in the house", or you can send them a "wave" to invite them into the house so you can video chat. Houseparty is available on iOS, Android, macOS, and as a Google Chrome extension, so no matter what phone or electronic device your friends are using, anyone can enter the house!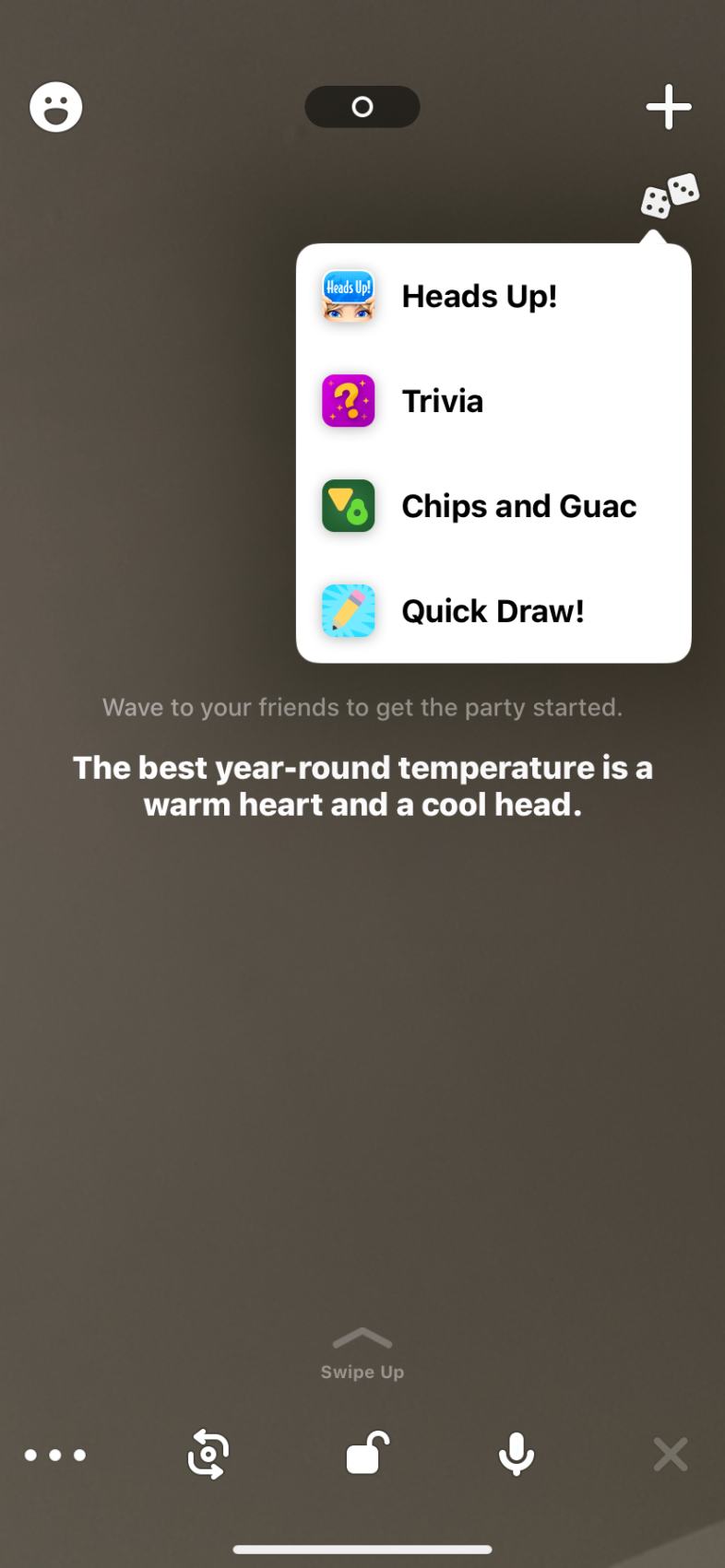 It also provides you with cute little comments and fun facts on the "home page" while you go back from feature to feature.
With one person or a group of people (whoever is in the house), you can play games like Heads Up, QuickDraw, Trivia, and Cards Against Humanity (though it's called Chips and Guac—how fun). My friend Jules and I played a couple games of QuickDraw, which definitely kept us—a 23-year-old and a 24-year-old—entertained. 
So if you're inside with nothing to do and trying to distract yourself from the news, throw a party…through your phone and the comfort of your own homes.