We're all well aware of the classic 2008 film, Angus, Thongs and Perfect Snogging that Netflix has blessed us with once again.
This movie is the perfect romcom. It's funny, awkward, overwhelming, gross, silly, cute…the list goes on. When I rewatched it for the 900th time, I realized there was some inspiration in there too.
1. Invest in yourself before you get invested in another person.

Georgia and her friends are having a sleepover and talking about boys, trying to figure out what they're going to do about the new brothers at the school and if any one of them could be a potential girlfriend for them.
If there's one piece of advice I've taken from this movie, it's to focus. on. yourself.
Before you get super invested in another person, spend some time alone and figure out who you are and what you stand for. Work on learning who you are and the relationship you have with yourself before you figure out a relationship with anyone else.
2. Don't put up with bullshit from men.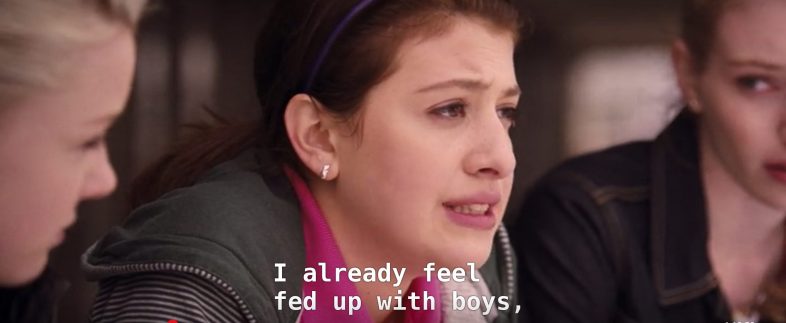 (MOOD)
Georgia spotted Robbie and Lindsay holding hands and it crushed her. She was disappointed in a missed chance just as she was frustrated with him for not choosing her.
If someone doesn't choose you, that's not something you should deal with, and if someone is trying to decide between you and another person, let them go. They're not worth it.
To some this is pretty obvious, but when I first watched this years ago, it didn't occur to me. In the past, I'd let guys walk all over me. Now, I know what I deserve. If someone breaks my heart, I do whatever I need to do to make myself feel better. I simply move on and put my needs first. I don't let myself be mistreated anymore.
3. Embrace who you are.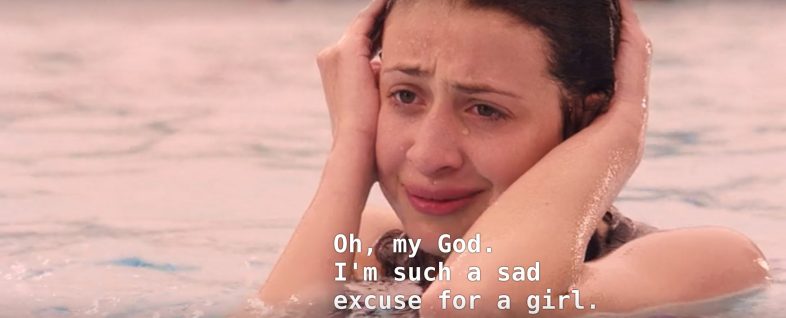 There were so many moments where Georgia tried who change who she was: the shape of her eyebrows, the color of her hair, the paleness of her skin, her attitude towards eating fruits and vegetables.
Don't try and be someone you're not. If you're like Georgia and you think you're a "sad excuse for a girl," SO BE IT. There were moments when she was 100% herself (dressing up as a stuffed olive, playing air guitar with Robbie or doing handstands in the pool with him) and that's when she had the most fun and felt the most carefree.
Embrace who you are. Be yourself. Your quirks and "flaws" are what make you unique and beautiful and different. Embrace who you are and the things that are special about you.
4. Don't forget about your friends.
Jas has a boyfriend. Georgia doesn't. There's some sort of distance in their friendship because of it, thanks to jealousy, obligation to boyfriends, whatever the case.
Let me say this loud and clear: no boy is worth breaking up a friendship. Don't forget about your friends when a boy comes into the picture. Remember the ones who were there for you before he was.
Can we also talk about how annoying Lindsay is? I mean, telling Georgia she's not woman enough for Robbie and then pushing her to the ground? No. Man. Is. Worth. A. Fight. Girls, we need to stick together!
Angus, Thongs and Perfect Snogging has taught me so much about guys, relationships, friendships, if my boobs are big enough to hold a pencil between them, and if I've gotten far on the snogging scale. For that, I am thankful.