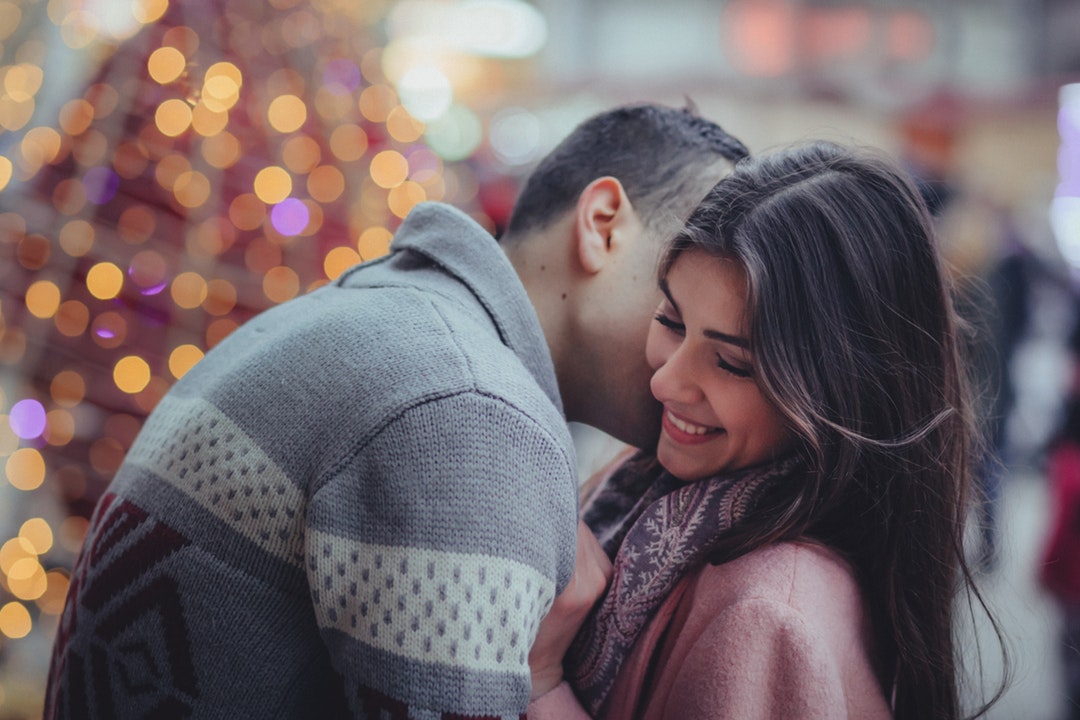 You're far away from me; an ocean apart, but this holiday, I crave nothing but you. The distance tears through my heart and eats away at my mind, pushing me towards you even as it pulls us apart. I dream of your dark hair and soft lips, your arms enveloping me as we meet once more, warming each other through the bitter chill. We kiss under the mistletoe, lightly, gently, as our hearts beat as one.
And then, I wake up, and you are gone, save for the faint reminders of us. The necklace. The unopened packages. The litany of messages on my phone. But I just wish I could kiss you under the mistletoe, kindling a spark that enraptures our hearts as it mellows into a warm glow.
I just wish I could celebrate the holiday season with you. We'd meet under the mistletoe, our cheeks flushed pink in the cold of winter, reconnecting as we caress each other. We'd hide out behind the Christmas tree, giggling like children as we sneak kisses in our own private paradise. We'd skate through the cold hand-in-hand as we hold each other through the furrows in our journey.
I just wish I could keep you warm on the coldest days. We'd wrap ourselves in blankets galore, huddled up together, feeling the warmth of our skin against each other as we embrace. We'd sit by the fire as our passion gradually ignites into a flame, sipping hot cocoa as we share the scars on our hearts. We'd hug as the sun falls behind the clouds, warming each other in an embrace that we wish could last for an eternity.
I just wish I could wrap you up and keep you here forever. You'd arrive by the tree at midnight, donned in holiday cheer, eager to embrace me at the Christmas sunrise. I'd shriek with joy as your eyes glow under the holiday lights, as your strong, warm hands reach for mine, as we dance around a sea of impeccably wrapped presents. I'd hold you in my arms as we share a kiss that never seems to end, blissfully, intimately drawn to you as our lips meet under the mistletoe.
I just wish I could kiss you under the mistletoe, loving you with every piece of my heart, laughing every time our lips reunite, holding you as if you would never leave me. Your festive kisses are nothing but a vivid fantasy, a dream from which I always seem to awaken, but one day, our lips will meet under the mistletoe.