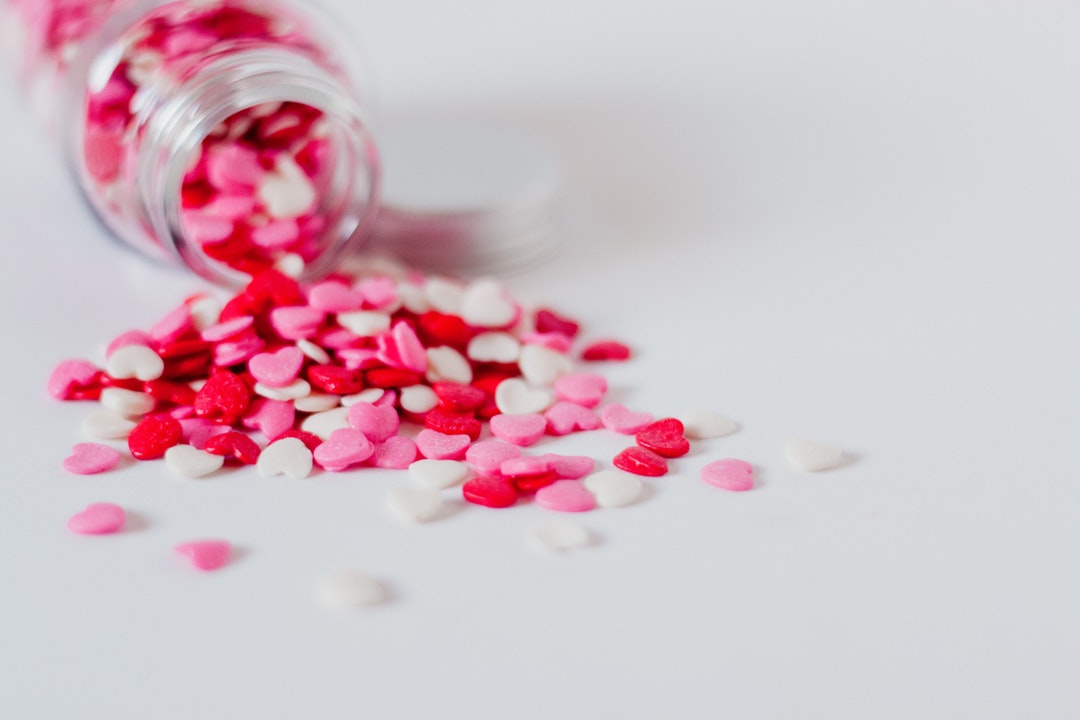 Valentine's Day. For some people, it's a celebration of love and romance. For many others, it's the dreaded "Singles Awareness Day," which can spark feelings of anxiety, insecurity, and sadness as singles everywhere scramble to find last-minute dates and worry about ending up alone. If Valentine's Day is difficult for you, make February 14th a holiday centered around loving and appreciating yourself, no matter your relationship status. Here are 5 ways to celebrate self-love this Valentine's Day.
1. Dress to Impress… Yourself.
When you look your best, you're sure to feel your best! This Valentine's Day, wear an outfit that makes you feel confident. Don't be afraid to take some risks. Pull out that dress that makes you feel like the stunner you are, dust off those heels you love, but never wear, and top it all off with your favorite statement necklace. Whether you're single, in a relationship, or your love life is complicated this year, dress to impress yourself on Valentine's Day. You're a 10, so you deserve to feel like one!
2. Create a Self-Love Wall.
What do you love about yourself? This year, embrace how lovable you are and remind yourself of the love you deserve by making a self-love wall. Think about some of your favorite attributes. Are you kind? Generous? Intelligent? Do you love your hair? Do you have gorgeous eyes? Take some brightly-colored Post-it notes and write down everything you love about yourself, along with simple ways you can practice self-love in your daily life. Stick your "love notes" somewhere where you'll remember to read them—on your bedroom wall, your mirror, or even your scale. There's nothing like cute decorations that constantly remind you how incredible you are!
3. Make a Gratitude List.
No matter your relationship status, you have so much to be grateful for this Valentine's Day. Remind yourself of all of the good in your life by making a gratitude list. Choose 20 things you love about your life just as it is and reflect on how they fulfill you. Write about why each of the people, places, and things you've selected make you feel happy and whole. Then, read over your list. You'll discover that even without the "perfect relationship," there's still so much to love about your life, and you'll have a written dose of perspective readily available for the days when your relationship status, or life in general, gets you down.
4. Plan a "Friendship Day."
Who needs romance when you've got friendship? This year, instead of wallowing about "Singles Awareness Day" alone, get some friends together for a self-love celebration! Bake some Valentine's Day-themed cookies, set up a self-serve popcorn and candy bar, mix up your favorite cocktails (or mocktails), and watch movies about friendship, self-love, and independence. Make it a "Galentine's Day" brunch, complete with waffles and frittatas, for a Leslie Knope-approved affair none of your friends will want to miss!
5. Treat Yo' Self
Valentine's Day is your day, so don't forget to indulge! Treat yourself to your favorite meal or dessert—in bed, if possible. Break out that face mask or bath bomb you've been dying to use. Buy yourself that gift you've been eyeing.
Remember that self-care doesn't need to be frivolous or time-consuming. If you're on a budget or will be super busy this Valentine's Day, there are still plenty of great ways to treat yourself like royalty! Take a short walk on your lunch break or between classes. Take a few moments to breathe throughout the day. Listen to your favorite music. Start re-reading your all-time favorite book. Journal your thoughts and feelings. Give yourself some positive affirmations to get through the day with a smile.
This Valentine's Day, whether or not you've found that special someone, remember to show yourself all the love and care you deserve.