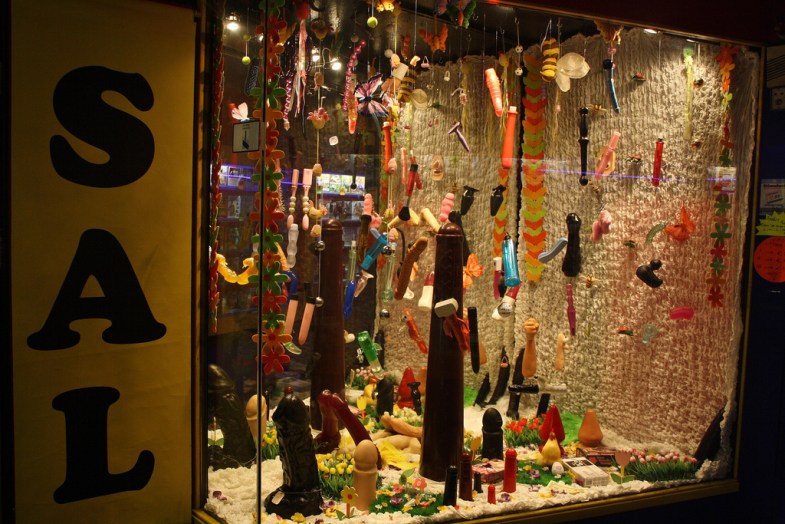 Finding love or someone to connect with in today's society can be extremely hard for some people. However, a common goal or dream for many girls and women is to get married one day, or at least find someone that loves them for who they are. Sometimes that can be a challenge! If you look back on old relationships when you cared for someone, at the end it might have seemed you didn't know the person at all.
But if you go on the One-Year Dildo Plan, you will most definitely learn a lot about yourself and whatever person you want or are connecting with. Over a period of time, the One-Year Dildo Plan can lead to you finding your soul mate! A soul mate doesn't have to be someone you're in a relationship with. Your soul mate is somebody you can trust, who connects, appreciates, and is found of your mind, spirit, and soul.
---
Here are the rules of the One-Year Dildo Plan…
Buy a dildo or vibrator.
Don't have sex or sexual contact with anyone for a year.
Pleasure yourself only with sex toys or not at all.
Discover more about yourself, people/a person you want to connect with, and love yourself more.
Focus on making personal progress mentally and physically.
---
How will abstinence lead you to finding your soulmate?
Abstaining from sex will help you discover more about yourself in life! It can bloom more positive awareness/feelings about sex, and about life in general. Maybe you'll discover more interests and things you love, or just learn more about a person. It will open up the gateway for a person in your life to come in that really wants to know and stay in your life because of YOU not sex. Minds and souls may connect more when sex is not involved. If you challenge yourself to play the dildo game you may reap a lot of positive benefits!
---
Why one full year?
A year is a long time; so many things can happen in a year. One full year you can dedicate yourself to the dildo plqn, and you will see what your personal benefits will be! Some females have been in relationships or having sexual intercourse so long they have never strayed away from that. Others have never went a year without sex and can't imagine what it would be like. There is nothing wrong with a spiritual, mind, and body progress! Refraining from sex, discovering yourself more, learning more about people around you can be great. Yes, you can take a year to do that!
---
Why should YOU go on the "One-Year Dildo Plan"?
No one in the world has to admit this. However, mostly everyone on this universe wants or at one point wants somebody to love them for who they are and that they can connect with. When you abstain from sex with other people for a year, focus on yourself, your goals, and your dreams, connecting non-sexually with a person more you will get closer to that person.
If you take a year off from sex you can give a person a chance to really know you, and you can get to know and connect with them more. Yes, we can't predict what happen in life. We sometimes can't dodge the broken hearts and pain that we might receive. Maybe you've already found your soul mate, or maybe you've wondered if there is a person out there in the world that is your soul mate. The truth is that there is! You just have to play the game right and see…
Are you up for the challenge?
PLAY TO WIN!