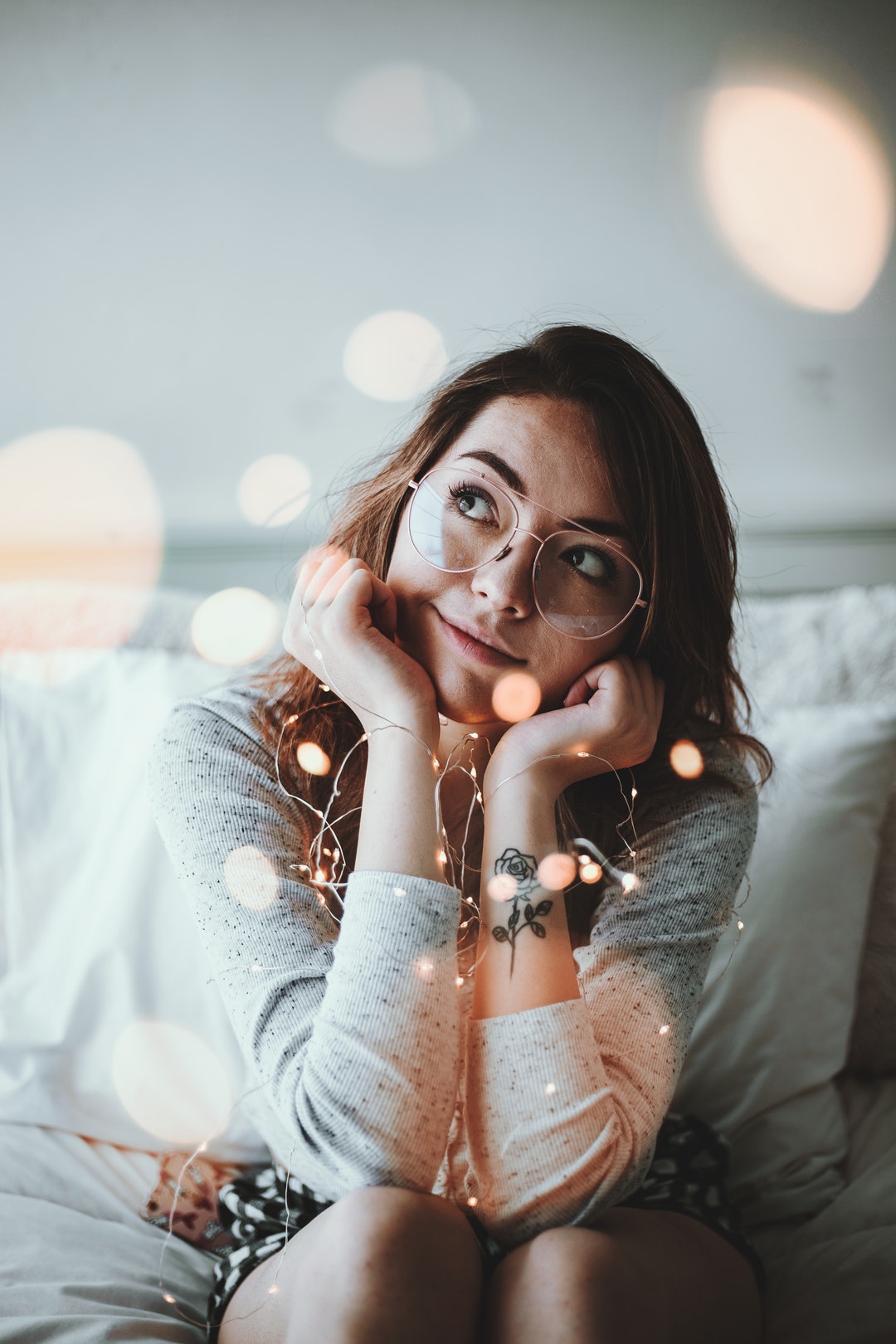 Here's the dating profile I sometimes wish I could write:
Female, demisexual, not sure if she's into dudes or ladies just yet. Raging anxiety prevented me from figuring it out earlier, so patience and a healthy sense of humor are a must. 
Can you imagine the responses that would get? I'd be lucky if people just ignored me and kept on scrolling.
In the interest of full disclosure, I did go on a dating site once. I got through about 50% percent of the questions and I felt too sick to continue. Height, weight, eye color, desired partner's age, race… it was more complicated than the census. I felt like I was already being judged as inferior, and I hadn't even spoken to anybody yet.
Here's something else I would have liked to have written:
I'm told that being romantic is a drawback; that I must be as cool as a cat, and twice as nonchalant. To be honest, I'm more of a dog on the 4th of July – easily spooked, and not ready to calm down after a treat. 
There is more to me than my anxiety, I promise you that. But my anxiety is also one of the first things people notice about me. I'm not a fan of the Emperor's New Clothes – I'd rather acknowledge what is there than bury my head in the sand.
Let me get this out of the way now: My body is NOT conventional-looking, and I don't care for hiding it. I used to work as a crisis counselor for children. I'm doing three different jobs and I'm also working towards becoming an instructor in martial arts. My anxiety is not a by-product of these things, in fact, I do them in spite of being scared 99% of the time.
I reiterate – I do scary things despite having anxiety. I believe in helping others and supporting the people who need support.
So if you believe that mental illness does not exist – keep on scrolling.
If you use the word "snowflake" to describe anything other than the weather – keep on scrolling.
If you're after a cool girl – there's nothing wrong with that, but she doesn't live here, keep on scrolling.
My anxiety makes me view the world through a different lens. Sometimes, the people around me see themselves reflected in that, and it's not a pleasant experience. I live with it, and because of that, I make it work for, rather than against me.
I won't fault you for not wanting to look.
But if you want to keep on talking – and maybe you do – you will most certainly have to.
Reading back, I feel a little bit queasy – not because I wouldn't date me, but because it's so much of the stuff that I don't want to admit to a stranger. Not only that I have anxiety, but that it's not something I can turn on and off. Not only do I have to make it work for me, sometimes I literally have to push against it.
Nobody likes to admit that. Nobody wants to be this messy. Dating is when you're supposed to put your best foot forward, after all.
But it is also true that I am so much more than my anxiety. And the first step towards showing that is not to let it rule my life. It's acknowledging it for what it is, and what it has done for me.
The good and the bad.
The best and the worst.
After all, in the words of RuPaul: "If you don't love yourself, how in the Hell are you going to love someone else?"