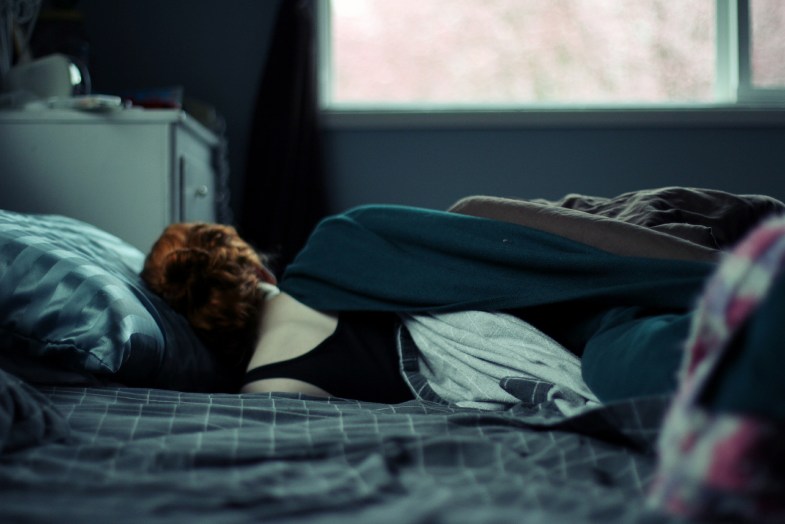 I knew the first time you didn't open my car door.
I knew when you knocked and, for a split second, you were a stranger to me. You stepped inside and didn't hug me as tightly or as long as usual. You didn't kiss my cheek.
I knew when you sat next to me at the wedding. We didn't touch, exchange glances, or nudge one another. I didn't daydream about looking into your eyes up at the altar or about squeezing your hands as we said 'I do.'
I knew when your Valentine bouquet arrived, only half-alive. Your card was missing, as well. You apologized, called the company to complain about the mix-up and poor service, but it was almost just too appropriate, too obviously symbolic.
I knew at the funeral that you didn't offer to attend. Your absence was blatant, your silence blaring. No flowers, no hand to hold, no strength enough for two.
I knew as we planned our summers apart, eager to make new memories, but, oh, we forgot each other. No "I wish you could join." No "I'm excited for you" or "I'm so proud of you for making this happen." No considerations. No concern for so much time away, no bother to even invite the other.
The answer would, of course, be no. I knew.
I knew when you left and my shoulders relaxed; I could breathe again. When the once cursed miles apart became much-welcomed space. I could feel the stretch of distance, of emotions, and of heart as we spoke on the phone, the empty silences and tapping of irritated fingers on the armrest.
I knew when you chose the job over me and it didn't feel wrong. I felt relieved, actually, no longer having to worry about your decision. No more wondering, questioning, or waiting.
I knew when we sat in silence and sighed, together but so far apart.
I knew when my thoughts tumbled from your mouth: "What are we doing?" "What happens next?" and neither of us bothered to answer, to compromise, to align. Neither of us bothered to fight – not against each other, not for each other.
I knew when you looked at me and bit your lip. I cried because I knew. We didn't have to say anything just yet. I knew you knew it, too.