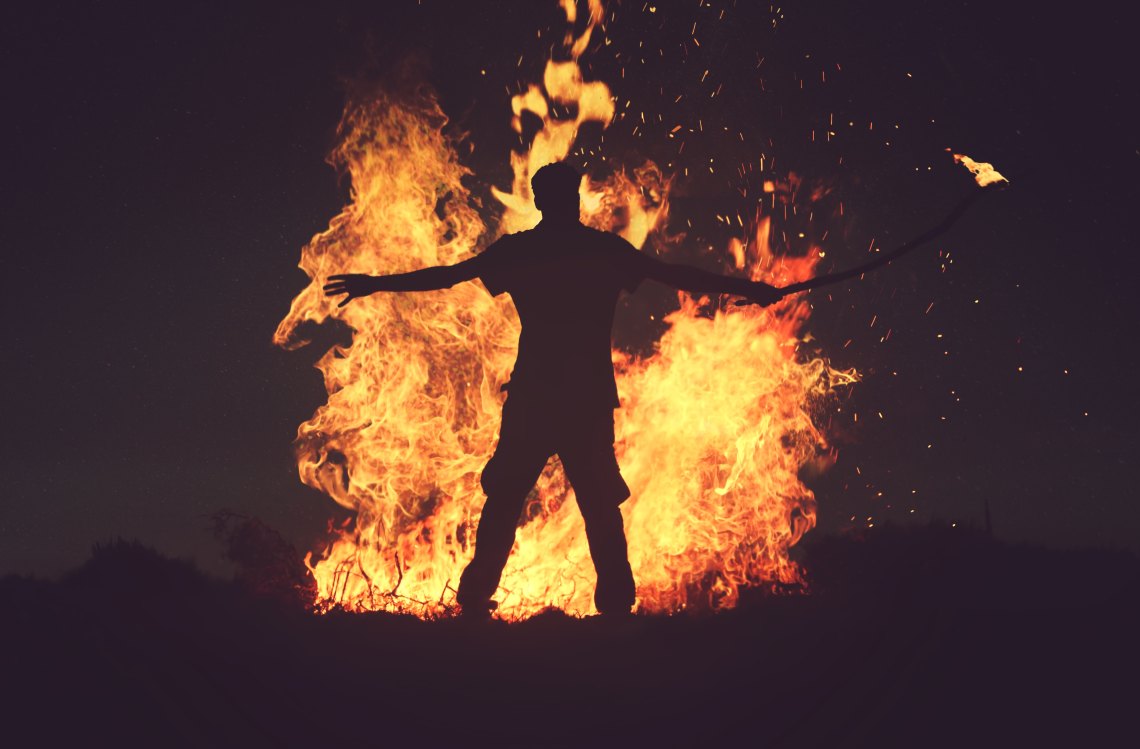 What better time than now to remind your loved ones and coworkers and enemies that we are all spiraling into hell and there's nothing we can do to stop it!
For your fashionista friend:
Rather than an infinity scarf, definitely gift your most fashion-forward friend a Guy Fawkes mask that will hide his or her identity when they inevitably start robbing grocery stores and banks to keep their family safe and fed. Also could work for covering bad breakouts! Either way, everything is bad.
For your wanderlust friend:
Wow! This friend has been to Paris twice! How can you even compete with the gift of travel!? Easy — a solar-powered LED lamp. Electricity will soon only belong to the top .5%, so think ahead and give your nomadic bud a portable and reliable source of light. All who wander are not lost (if they have a solar-powered LED lamp).
For your dad, who is so hard to buy gifts for:
Ugh, Dad! What do you give the man who gave you everything? A book of survival tactics. 1) Dads love to read and 2) once net neutrality is destroyed and googling something requires you to sell your second kidney first, you're going to be happy that you still have valuable information at your fingertips — just the old school way. When was the last time anyone held a physical book? It's kinda cool! Is there, like, a control + F function on it though? Or do you, like, have to read the whole thing to find what you're looking for?
For your best friend:
Soon laws will be obsolete and human civilization as we know it will collapse. Nothing is real anymore — except for your bond with your BFF! Give your bestie a spot in the panic room you've been secretly building underground in the park near your apartment building. Make it clear her boyfriend can't come though, because you don't want to spend your remaining hours of life with him. He's not even FUCKING FUNNY.
For your work husband:
You and your work husband have bonded so much over the last couple of months working together and it would really solidify your friendship if you got him a flamethrower for the upcoming holiday season. Then you can also be sure you're still on his mind when he's fighting whatever creatures crawl out of the depths of hell to overpower the human race during armageddon.