EDM Bro: A male who only goes to electronic music events to get drunk, high, and to pick up members of the opposite sex. Cousin to the Fuck Boy.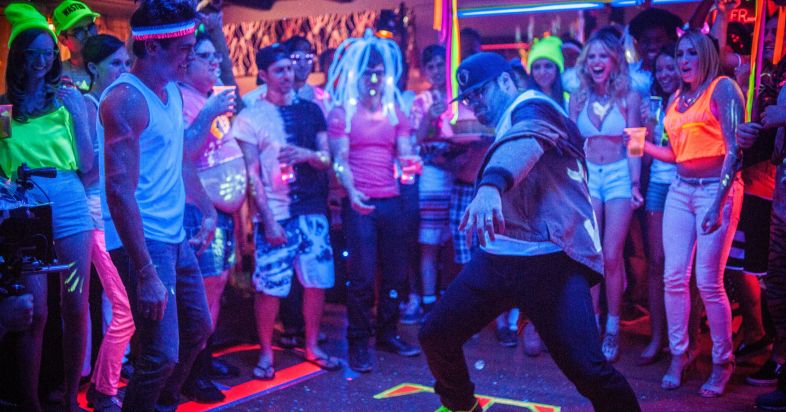 1. Is his shirt off?
2. Does he have colored ray bans on?
3. Is there a neon bandana tied somewhere on his person?
4. Is he wearing a flat brimmed hat that's backwards, but ever-so-slightly shifted to the right?
5. Is he giving you a thumbs up right now?
6. Is he doing finger guns at something you said?
7. If no to the two previous questions, is it because he's fist-pumping instead?
8. Did he mention anything about "raging his face off" within the last 30 seconds?
9. Despite not inquiring, has he told you what drugs he's on?
10. Count how many times he's said "rage." Has it been more than zero times?
11. Is he talking about vibes?
12. Are those aforementioned vibes chill?
13. Has he described more than two things as "fuckin' insane"?
14. Has he brought up that time he saw The Chainsmokers in Vegas yet?
15. Did he tell you "what level" he's at right now?
16. Have you noticed whether there's a girl sitting on top of his shoulders?
17. Has he tried to start a mosh pit with the five people closest to him?
18. Did he start screaming "OOOOOOOHHHHHHHHH" upon hearing the first two beats of that random electronic song playing within his earshot?
19. Is he posing for a picture with his eyes basically closed and his tongue out?