SMITH Magazine is an online publication that debuted the Six-Word Memoirs Project in 2006, and now has over 1 million submissions from people everywhere. Since the project was a massive success, SMITH now produces annual Twitter-based competitions that challenge followers and celebrities alike to answer prompts or share their stories, in just six words. Below are 30 of the best answers they've collected.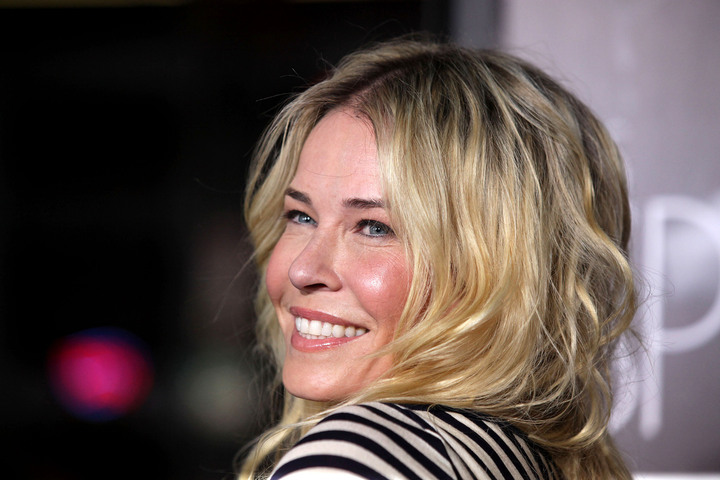 1.
"I'm so tired, I'm awake again."
—Chelsea Handler
2.
"Couldn't cope so I wrote songs."
—Aimee Mann
3.
"Secret to life: marry an Italian."
—Nora Ephron
4.
"Well, I thought it was funny."
—Stephen Colbert
5.
"Liars, hysterectomy didn't improve sex life!"
—Joan Rivers
6.
"After Harvard, had baby with crackhead."
—Robin Templeton
7.
"The psychic said I'd be richer."
—Elizabeth Bernstein
8.
"Painful nerd kid, happy nerd adult."
—Linda Williamson
9.
"Revenge is living well without you."
—Joyce Carol Oates
10.
"Almost a victim of my family."
—Chuck Sangster
11.
"Not quite what I was planning."
—Summer Grimes
12.
"The miserable childhood leads to royalties."
—Frank McCourt
13.
"Healed with steel, then got real."
—Dr. Oz
14.
"Me see world! Me write stories!"
—Elizabeth Gilbert
15.
"German-Jews. Dyslexia. Acting. Family. Writing. Complete."
—Henry Winkler
16.
"Everyone who loved me is dead."
—Ellen Fanning
17.
"Found true love, married someone else."
—Bjorn Stromberg
18.
"It was worth it, I think."
—Annette Laitinen
19.
"Fearlessness is the mother of reinvention."
—Arianna Huffington
20.
"Nobody cared, then they did. Why?"
—Chuck Klosterman
21.
"Eight thousand orgasms. Only one baby."
—Neal Pollack
22.
"I write because I can't sleep."
—Ben Mezrich
23.
"Canada freezing. Gotham beckons. Hello, Si!"
—Graydon Carter
24.
"Brought it to a boil, often."
—Mario Batali
25.
"Doubted parents, teachers, bosses, politicians…myself."
—Ted Rall
26.
"So would you believe me anyway?"
—James Frey
27.
"Born with big nose. Pursued comedy."
—Andy Borowitz
28.
"Being nice. Having fun. Getting better."
—Andy Richter
29.
"Disarm them by seeming sorta nice."
—Naomi Klein
30.
"Skinny. Cancer. Skinnier. Cured. Famous. Fat."
—Evan Handler