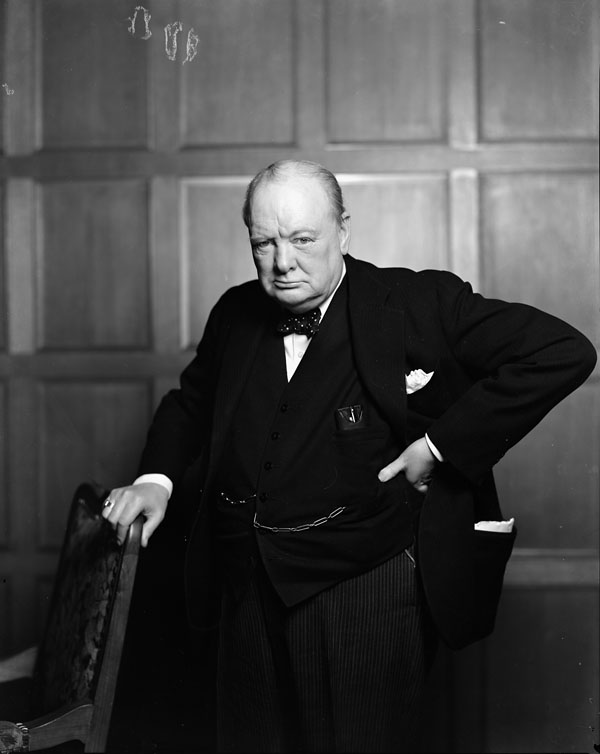 1. Karl Marx smoked like a chimney, even though it almost killed him.
"His mode of living consisted of daily visits to the British Museum reading-room, where he normally remained from nine in the morning until it closed at seven; this was followed by long hours of work at night, accompanied by ceaseless smoking, which from a luxury had become an indispensable anodyne; this affected his health permanently and he became liable to frequent attacks of a disease of the liver sometimes accompanied by boils and an inflammation of the eyes, which interfered with his work, exhausted and irritated him, and interrupted his never certain means of livelihood."
—Karl Marx: His Life and Environment
2. Truman Capote stayed horizontal as often as possible.
"I am a completely horizontal author. I can't think unless I'm lying down, either in bed or stretched on a couch and with a cigarette and coffee handy. I've got to be puffing and sipping. As the afternoon wears on, I shift from coffee to mint tea to sherry to martinis. No, I don't use a typewriter. Not in the beginning. I write my first version in longhand (pencil). Then I do a complete revision, also in longhand. Essentially I think of myself as a stylist, and stylists can become notoriously obsessed with the placing of a comma, the weight of a semicolon. Obsessions of this sort, and the time I take over them, irritate me beyond endurance."
—The Paris Review, Issue 16, 1957
3. Ernest Hemingway approached writing like sex.
"You write until you come to a place where you still have your juice and you know what will happen next and you stop and try to live through until the next day when you hit it again. You have started at six in the morning, say, and may go on until noon or be through before that. When you stop you are as empty, and at the same time never empty but filling, as when you have made love to someone you love. Nothing can hurt you, nothing can happen, nothing means anything until the next day when you do it again. It is the wait until the next day that is hard to get through."
—The Paris Review, Issue 18, 1958
4. Ludwig van Beethoven was neurotic about how many coffee beans he ingested each morning.
"He rose at dawn and wasted little time getting down to work. His breakfast was coffee, which he prepared himself with great care: 60 beans per cup. After his midday meal, he embarked on a long walk, which would occupy much of the rest of the afternoon…Evenings were often spent with company or at the theatre, although in winter he preferred to stay at home and read. He retired early, going to bed at 10pm at the latest."
5. Winston Churchill took eating really seriously.
"He awoke about 7:30 a.m. and remained in bed for a substantial breakfast and reading of mail and all the national newspapers. For the next couple of hours, still in bed, he worked, dictating to his secretaries…
At 1:00 p.m. he joined guests and family for a three-course lunch. Clementine drank claret, Winston champagne, preferable Pol Roger served at a specific temperature, port brandy and cigars…
Dinner was the focal-point and highlight of Churchill's day. Table talk, dominated by Churchill, was as important as the meal. Sometimes, depending on the company, drinks and cigars extended the event well past midnight."
6. Franz Kafka believed wholeheartedly in procrastinating.
"Kafka despaired of his twelve-hour shifts that left no time for writing; two years later, promoted to the position of chief clerk at the Workers' Accident Insurance Institute, he was now on the one-shift system, 8:30 AM until 2:30 PM. And then what? Lunch until 3:30, then sleep until 7:30, then exercises, then a family dinner.
After that, he started work around 11 PM, and then 'depending on my strength, inclination, and luck, until one, two, or three o'clock, once even till six in the morning.' Then 'every imaginable effort to go to sleep,' as he fitfully rested before leaving to go to the office once more. This routine left him permanently on the verge of collapse."
7. William Styron (author of Sophie's Choice) could only write when he was drunk.
"He would sleep until noon; read and think in bed for another hour or so…Then up to the workroom to write for four hours, perfecting each paragraph until 200 or 300 words are completed; have cocktails and dinner with the family and friends at 8 or 9; and stay up until 2 or 3 in the morning, drinking and reading and smoking and listening to music."
—The New York Times, November 2, 2006
6. Immanuel Kant refused to hit the snooze button.
"He got up at 5:00 A.M. His servant Martin Lampe, who worked for him from at least 1762 until 1802, would wake him. He never got up even half an hour late, even though he found it hard to get up early."
7. W.H. Auden's bedtime routine included drinking vodka and taking anaesthetic drugs.
"He swallowed Benzedrine every morning for twenty years, from 1938 onward, balancing its effect with the barbiturate Seconal when he wanted to sleep. (He also kept a glass of vodka by the bed, to swig if he woke up during the night.)"
10. Marcel Proust inspired moody teenagers everywhere by sleeping until 3pm.
"He would rise sometime between 3pm and 6pm, immediately smoked opium powders to relieve his asthma, then rang for his coffee and croissant."
11. Paul Erdös (mathematician) popped lots of Ritalin.
"Erdös put in nineteen-hour days solving problems; keeping himself motivated and going with supplements of 10 to 20 milligrams of Benzedrine or Ritalin, strong espresso, and caffeine tablets. He used to say: 'A mathematician is a machine for turning coffee into theorems.'"
The Man Who Loved Only Numbers